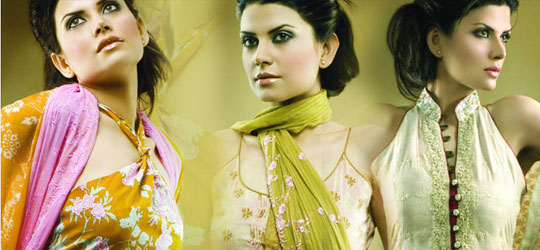 Sana Safinaz Creative Unique Designs
Sana Safinaz a bright refreshing name in creative unique designs made exclusively for you to feel the difference in you. Sana Hashwani and Safinaz are the marvelous creative minds behind the label Sana Safinaz.
Their collaborative effort has made great name and fame for them as they have brought different patterns that suit so well on every one. Sana Safinaz Designer Collection 2010 is the combination of unique ideas.
Sana Safinaz Latest Collection 2010