Leslie Bibb in L'Officiel Brazil – Gomillion and Leupold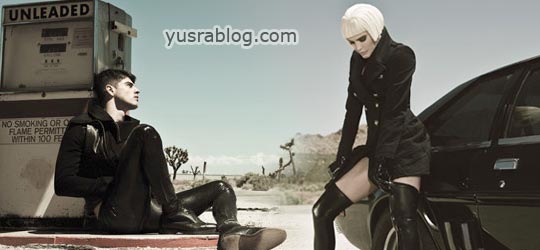 {YBA} Now all you have to enjoy the full size shots of this great fashion styled by Donald Lawrence. A talented photographer duo Steven Gomillion and Dennis Leupold are sharing with OhLaLa our first look at the new Brazilian issue of L'Officiel magazine. Another great photoshoot that is like to flood the blogospehere in days to come
Creative Sting shares a tale of seduction and danger with their most recent production for this month's L'Officiel Brazil. Lensed by Steven Gomillion and Dennis Leupold, the story allows actress Leslie Bibb to play the role of captive under the watchful gaze of Evandro Soldati.
Styled by Donald Lawrence in all black futuristic ensembles, Leslie puts her modeling skills to the test with Fuga em Los Angeles.
Celebrity Editorial
Magazine:           L'Officiel Brazil
Models:               Leslie Bibb, Evandro Soldati,Ford, Success, Kult, Why Not,
Photographer:   Steven Gomillion and Dennis Leupold
Actress Leslie Bibb gets the cover of Brazilian L'Officiel magazine shot by talented photography duo Steven Gomillion & Dennis Leupold. Why is American actress on the cover of Brazilian magazine remains a mystery, but she is joined by Evandro Soldati (Lady Gaga's Alejandro) in the accompanying cover, View this great pictorial story.