How to Finding The Perfect Foundation for Your Face Skin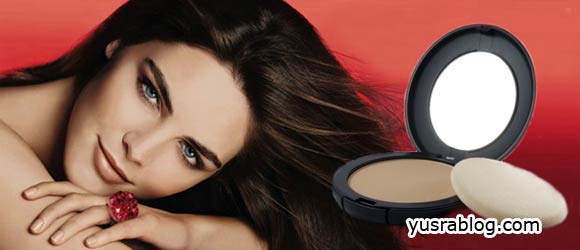 A woman should first remember that foundation makeup is just that – the layer upon which all her other makeup will rest.
Picking the perfect foundation for your skin can be daunting. Here's how to go about it while shopping in a department store. Remember, you always want to test before you buy. This is why it's best to get your foundations from department stores rather than from the makeup aisle at your local pharmacy or grocery store.
Now that we have thanked whomever we had to thank for foundation, lets get to how we would go about buying and choosing the perfect foundation.Here are some helpful tips:
The Types of Foundation
Oil-free liquid foundations:
Though called "oil-free", most of these foundations do contain some oils. When applied, they dry to a matte finish. They are like a regular liquid foundation, though they can be slightly thicker and leave no shine. These foundations are good for women who want a matte look and are best for those with oily skin, because, on dry skin, they can make the skin look drier and flaky.
Ultra-matte foundations:
With ultra-matte foundations, it is imperative that you blend quickly and well. If you use a moisturizer underneath these foundations, be careful because they can tend to make the foundation streak or appear greasy. These foundations sometimes tend to go on heavy and leave the skin feeling dry. It can also be difficult to apply creams on top of ultra-matte foundations. Women of color may want to be wary of these types of foundations, as they can leave a gray tinge to the skin and make it look ashy.
Liquid foundations:
The first ingredient in these foundations is usually water and they also usually include some type of oil. These foundations are good for women with normal to dry skin. They can be worn without a moisturizer or with one that contains adequate SPF, if the foundation itself does not contain an SPF of at least 15. Liquid foundations tend to be flattering on women of color because they create a lovely glow which keeps the skin from appearing ashen. If the foundation leaves behind too much shine for your liking, you can follow with a light dusting of powder.
Oil-based foundations:
The first ingredient in these foundations is oil. They are quite thick and go on greasy, but can blend nicely into a soft, sheer finish. They are best for women with very dry skin or those who have wrinkles. They sometimes have the tendency to turn orange on the skin, so they may not be best for women of color.
Pressed-powder foundations:
These are the same as pressed powder, but they contain a little more coverage and stay put longer. You apply these powders with either a sponge or a brush, with the brush application offering a sheerer look. They aren't the best choice for those with dry skin.
Cream-to-powder foundations:
They come in a compact like a pressed powder foundation, but have a creamier feel and appearance. They dry to a powdery finish and provide better coverage than pressed powder foundations. They are best applied with a sponge. They don't work well for those with oily skin because the creamy formulation could add to the oiliness and they don't work particularly well for those with dry skin because, once they have dried to a powdery finish, they can cause more dryness. Therefore, they're best for normal skin types.
Liquid-to-powder foundations:
Liquid-to-powder foundations feel lighter on the skin than do the cream-to-powder foundations. They also last longer on those with combination or oily skin. They are best applied with a sponge, blending easily into a matte finish. However, they dry quickly.
Stick foundations:
These are cream-to-powder foundations in stick form. They can do double duty as a concealer and are good for spot coverage.
As you can see, you have a wide variety of options when considering foundations. It may take some time for you to find the foundation that is perfect for you, but once you have, you'll be happy you did.
Foundation Shades
Regardless of the foundation formula you choose, getting the right shade is crucial to achieving a flawless look. To ensure you make the right choice, Longo recommends selecting your shade in natural daylight. If you're buying foundation at a store where you can't sample the shade before buying, "try taking the foundation close to a window and see if it matches your skin tone," he says. "In a department store, try placing three swipes of close matches to your jawline or the inner part of your forearm. Then step out of the store into natural light. The shade closest to your skin tone should be your match".