Best Tikka Jewelry Designs for Bridal 2010 Pictures Gallery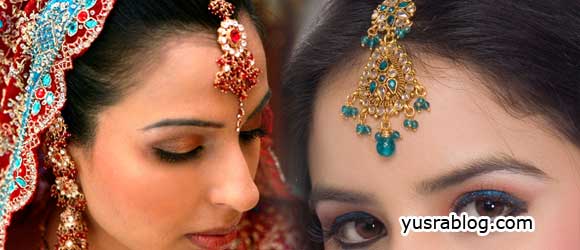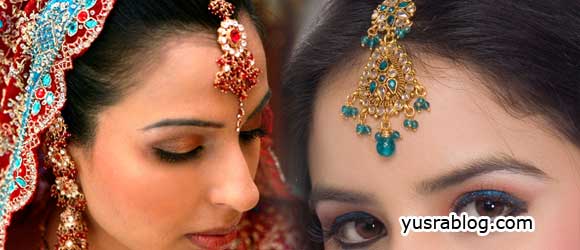 Traditionally the use of the Tikka was restricted for the bride. With the passage of time however the Tikka became an important fashion accessory for Indian women. However it was only on special occasions like wedding ceremonies, religious gatherings and cultural events that women would be seen wearing the Tikka.
This is one of the all-time classic styles when it comes to the Indian Pakistani jewelry tikka. The gold plated headpiece is adorned with faux pearls and charming red beads. This is a beautiful head piece that is called Tikka in the Traditional Indian Jewelery. The end of the Maang Tikka is let loose to hang on the forehead and the tail of it is placed on the head and hooked with the hair. This head piece is a combination of tints two color combination. The use of stones and beads in a wonderful combination is what makes this head piece so traditional. The colors are merges so well with the design that these make the head piece look more vibrant.