Stylish and Classy Corporate Looks for Men in 2014
Men's wardrobe is undergoing a transformation. Thank goodness, no longer is it considered a boring uniform, but rather, dressing for work is an opportunity to show your style and class. According to Men's XP, a lot of men's fashion rules are being broken, and the exciting thing is you have an opportunity to express yourself while remaining the professional that you are.
There are many winning looks you can try, it just depends on your sense of adventure and trust in yourself to pull it together. If you're feeling completely uncertain before venturing out and trying something bold, it's always wise to visit a fashion consultant who can evaluate your build, your skin color and make recommendations so that you feel good and look great!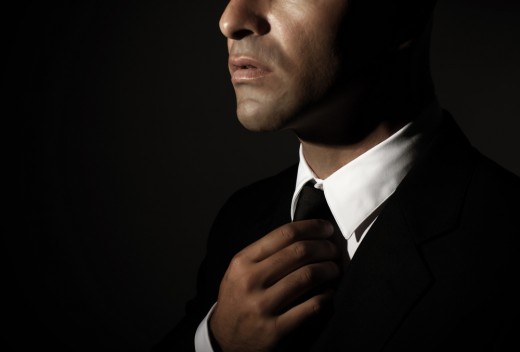 Here are some easy tips to try:
For your shirt and tie combination, consider a bold color statement for your tie. Choose a tie that has just enough color in it to make a statement without being overpowering or tacky. For many men the tie is their signature statement as well, and has a bit of their personality showing through. While looking at whimsical colors and patterns make sure that the width of the tie becomes you as well.
Try something different and go for different pattern combinations. Allow your rational side to rest, and let your creative self-take the helm. Chances are you have several sets of neutral jackets and pants. Consider trying out a sophisticated or funky pattern on your shirt, such as polka dots, floral, checks or stripes. Sometimes trying these different patterns will take you out of your habit of buying the same shirt in five different shades of white. If it helps, enlist someone whose style sense you trust and ask them to go shopping with you. Even better, shop online in the comfort of your home, choosing new and different stylish statement pieces for yourself. If you're a frugal shopper, get discounts using coupons for Jabong products and then buy the outfit for yourself on a budget. On a more casual work day, you might try a gingham pattern (no tie). Pay attention to the season, wear silk in the hotter months, wool in the colder months. Most of all, don't turn into an office drone.
Pay attention to the collar. Pointed collars look outdated these days. It's the spread collar on this shirt that's the standard now, and will be for the foreseeable future. You don't have to yank all your point-collar shirts out of your closet and donate them to charity…but you might consider it.
Many of your colleagues may have the white pocket square. These days, it's all the rage to have pocket squares in a multitude of colors and patterns. They're fairly inexpensive and they add just the right amount of color and style points to any corporate look to bump you up a notch on the best-dressed list at your company. If you can, try to match your color squares with your ties—purchase them at the same time.
Keep your coiffure up to date. Side parts are now in style. As a successful, stylish man of today, you must be impeccably groomed. Whether you like it or not, people judge you by your looks, and it is important to be well groomed to groom your path to climbing the corporate ladder. Work with your barber or stylist to select a cut that works for your lifestyle and frame, and commit to staying groomed throughout the day. It'll make a big impact, both personally and professionally!
Facial hair is making a comeback, according to the Huffington Post. Chances are you never got rid of yours. In any case, make sure that it remains well groomed and that your style selections compliment your beard and moustache.
Pop up your socks. If you're wearing neural trousers and shoes, add a burst of colors to your socks. Consider wearing argyle socks if you dare.
GQ India announced that it's now endorsing windowpanes as the new hero for the power suit. Also, do the waistcoat. A waistcoat will amplify the stylishness of your suite without overwhelming it. You can choose a solid color, or a contrasting color depending on your mood and the event.
Put your best foot forward. If you're wearing a first class suit, make sure that you're pairing it with a pair of first class shoes. Your casual shoes can be saved for casual day, or for the weekends.
All work and no play makes for a dull boy. For after work and this summer, invest in a pair of open shoes, sunglasses, caps and hats, perhaps a scarf, and a printed shirt and beach shirts, recommends the Times of India. And just because it's a casual fun day does not mean you have to lose your style. Go sockless, pair a clean tee with cargo shorts. Summer is the perfect time to try bold colors and edgy styles.