Astonishing Churidar Salwar Kameez Designs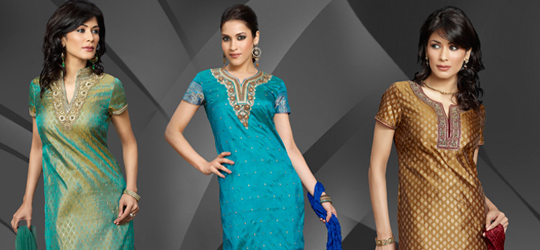 This post contains beautiful pictures of churidar frocks and tights. Churidar suits are not exactly like a traditional Pakistani or Indian salwar kameez. Churidar pants stitching is much similar to salwar but is a tighter fitting at the hips, thighs and ankles more like leggings.
Churidar salwar kameez designs have a lot of variety and patterns like hooks, elastic belt, drawstring, and chains on sides and with embroidery in the bottom with or without hooks. Churidar fashion is not only popular in South Asia but widely recognized in UK, USA, Canada and other parts of world. Let's have a look on some latest churidar designs gallery online.