Superb Salwar Kameez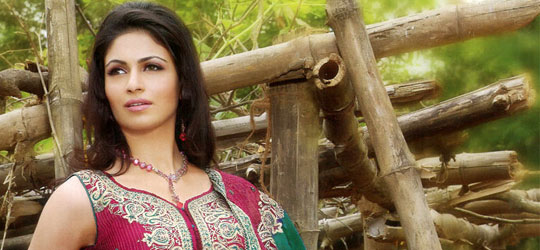 {YBA} Salwar Kameez (also written shalwar kameez or shalwar qameez) is a traditional dress of Indian, Pakistani and other South Asian men, women and girls. It is also national dress of Pakistan. Women suit is a combination of three pieces package i.e
Salwar – Bottom piece of clothing
Kameez – Top piece of clothing
Dupatta (chunri , chunni) – An accessory taken in different styles
Salwar
Salwar is a loose trouser which generally resembles a pajama. Top portion of a conventional salwar is wide which turns narrow at the ankle. Salwar is usually gripped with the help of a drawstring at the waist, but an elastic  band can also be used for this purpose. Elastic band can be the choice of kids or teen girls.
Salwar kameez has great margin of  incorporating different and latest styles into it to meet the trends of  modern fashion. New salwar designs have been emerged by the innovation of different re-known designers. Some variations of salwar trends are,
Churidar Salwar
Parallel Salwar
Sharara Salwar
Dhoti Salwar
Punjabi Salwar etc
Kameez
Kameez or kurta is usually defined as straight, flat and long shirt or tunic. Sides of kameez are know as Chaak. Chaaks are left open below the waist-line. This type of structure gives the comfort and greater freedom of movement to the wearer. Like salwar, there are lot of variations in the modern kameez designs like deep neclines, cap sleeves, sleeveless etc.
Boutiques are full of latest kameez designs that are inspired by European and ultra modern outfits which are know as Short Kurta. Kurtas may take any form like straight, A-line, empire waist, frock type, anarkali kurtas etc.
There are lot of fabric options in kameez stitching. When a transparent fabric is the choice for kameez then a choli or a cropped camisole (a slip type clothing) is worn underneath it.
Dupatta
Dupatta (also know as chunni or chunri) is an essential part of salwar kameez. Dupatta is usually a long scarf or shawl which is used to cover the head. Wearing of dupatta to cover the head is must for the Muslim women when there is recitation of Quran, voice of Azan or other Islamic practices and is very essential for the Sikh and Hindu women she is in Gurdwara or Temple. Dupatta is sign of respect in the presence of elders.
There is another stylish dimension of dupatta in the fashion industry to enhance the beauty of salwar kameez. In the modern adaptation of dupatta, it can be be worn over one shoulder, draped around the chest and over both shoulders or in other style a woman wants to drape it.
Sometimes, salwar kurta sets are worn even without dupattas like in Indo-western salwar suits. One more interesting fact related to dupatta is the invention short dupatta which is often worn with kurtas and Indo-Western clothing.
Salwar Kameez Types
Salwar kameez fashion is versatile with a lot of style variations. Lot of stylish designs of salwar kameez have been introduced in 2009 and 2010 by many designers.
Churidar Kurta
It has a legging that looks like a tight pant. The churidar is long than traditional salwars. As such, when worn, the lower end of the pants roll up in shape of many bangles or 'churis' and thus the name churidar. Impressive Churidar Pants and Pajama Suits increase the beauty of girls.
Parallel Salwar Suit
A parallel salwar has straight cuts just like normal pants. It is different from traditional salwar which has wider upper portion and narrower lower portion. The parallel salwar has similar width for whole length of the salwar.
Patiala Salwar Suit
A patiala salwar is made from much more cloth than traditional salwar. It has many pleats that gather at the waistline and drape below gracefully, giving a beautiful appearance to the salwar. Different patiala salwar kameez suits designs are popular choice of girls and women.
Pakistani/Pathani Salwar Kameez
"Pathani Suit" got its name because it was originally worn by the Kaabli Pathans of Kabul. It is traditionally a mens dress where the salwar has the traditional form and kurta is longer enough to cover the knees of the wearer. The neck line of kurta has collars and it has long sleeves too. Women's dresses that has such a form is called Pakistani or Pathani salwar kameez.
Salwar kameez fashion in Pakistan big cities like Karachi, Lahore, Islamabad, Multan etc is getting popular at a fast pace.
Sharara Salwar Kameez
Sharara Salwar Kameez Sharara salwar has wider leg pants that has similarity with full skirts. The pants are fitted till the knee, with a big flare from the knee onwards or a kind of loose, trailing pajama. It looks like a lehenga at the lower part but has lesser circumference to make it a sharara.
Custom/Tailored Salwar Kameez
Any salwar kameez that is made according to the specifications of an individual purchaser is the customized salwar kameez.
I Believe
I believe that salwar kameez is one of the best suiting that gives modern look to the generation of 2010 girls by preserving their traditions, cultures and customs. It gives excellent beauty to the smart, large and plus size body structures. It fulfills the need of every event ranges from casual to the party and bridal wear.
I have linked up to the latest picture galleries of salwar kameez for my readers to enjoy the hot photos of latest designs. I will update the content pattern and links of this this post with the passage of time but don't forget to comment it.