Choose the Right Earrings for Your Face-Shape
Do you know that a perfect pair of earrings can change your entire look? Earrings are the best fashion accessories that can make anyone look classy and fabulous in no time. Without arguing, we would all agree that a pair of earrings is a must-have accessory in our jewelry collection. Isn't it?
But, how to pick the perfect ones that can enhance your best features flawlessly? Consider the face shape! That's a simple hack to choose the right Earring for women. So, how to choose an earring that goes well with your facial features? Let us help you out!
Determine Your Natural Face Shape
Pull back all your hair and look at your face in a mirror. It's important to trace your facial structure to figure out your natural face shape. Once you have identified your face shape, it's time to choose the right earrings and personality for your regular outfits.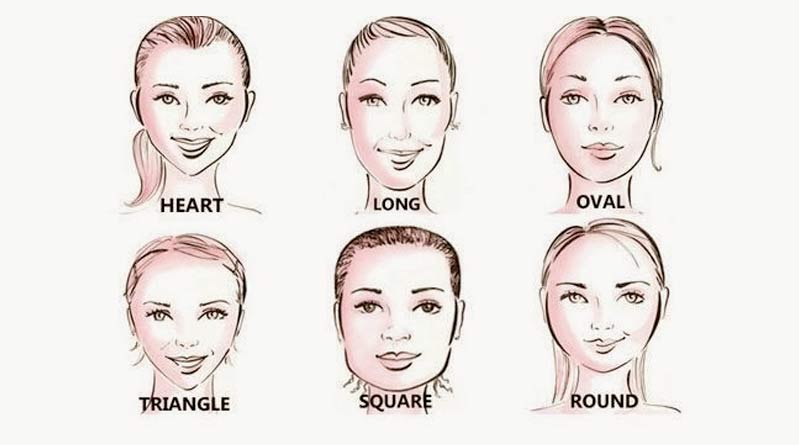 Here we have short-listed the different face shapes to suggest the perfect Earring for women that complement each other.
1. Earrings for a Round Face
If you have a round face, then that means it is of the same length as the length from your nose-tip to your side cheekbones. You probably have a round chin with the widest cheekbones. Here are a few earring suggestions that suit round faces well:
Drop or Dangle Earrings: Generally, round faces are small. So, the drop or dangle earrings are perfect to elongate the face shape. It makes the round face look slimmer.
Long Angular Earrings: Long Angular Earrings with either medium length or long length look superb on round faces. So, try it for sure!
Overall, women with round faces should avoid large circular hoop earrings and button studs that are also round in shape. Wearing any dangling round disc earring makes the face look even rounder.
2. Earrings for an Oval Face
People with an oval face structure generally have a wider forehead with a narrower chin. While some of them have a round-shaped jawline, some of them have a slimmer jawline. The best thing about having an oval face is that almost all types look good.
Do you have an oval face? Think yourself lucky as you can load up your jewelry box with all types of earrings, as many as you like. Here are the best Earrings for women with oval faces:
Tear-top earrings: Diamond beaded tear-top earrings can look stunning if paired with a stylish necklace jewellery set.
Dangle earrings: Oval-shaped dangle earrings can look striking on an oval face.
3. Earrings for a Long Face
Generally, long-faced women have narrower cheekbones with longer face-length. For them, earrings that highlight their facial features are the best. Here's the right Earring for women with a longer and narrower face:
Short danglers: These look great on long faces to add curves and extra roundness.
Solitaire Ear Studs: All kinds of ear studs, especially, solitaire studs look stunning on long faces.
Circular hoop earrings: These earrings are preferable for long faces because they highlight the narrow cheekbones perfectly.
Try different types of earrings that can help your long face look smaller. Try to avoid extra-long and sleek earrings as they make the face look even longer.
4. Earrings for a Square Face
A square face is pretty common with a wide forehead and a wide jawline. Naturally, a square-shaped face has a flat chin with a straight-lined jawline. Do you have a square-shaped face? No need to worry! Here are the best earrings for women with a square face:
Hoop Earrings: Round hoop earrings look stunning on square faces. These earrings can balance the square face structure, making it look like an oval.
Oversized Earrings: Heavy and oversized earrings make a good option for square-faced people.
Ditch the regular ear studs and square earrings. Instead, choose oversized round earrings to add more width to the square face.
5. Earrings for a Heart-Shaped Face
Heart-shaped people generally have a pointed chin with a broader forehead. As the jawline is pretty sharp, it creates the illusion of a heart structure with the hairline. If you have a heart-shaped face, here are a few earring suggestions for you:
Earrings with Wider Bottom: Teardrop-shaped earrings with a wider bottom are perfect for heart-shaped faces.
Dangle Round Earrings: These can elongate your facial features by drawing attention towards the sharp cheekbones and jawline.
Overall, choose earrings that can reduce the angles around the chin area, making the face look round. But, stay away from long drop earrings.
Summing Up
If buying earrings is your habit, you should choose wisely! Don't just pick up anything just because it catches your eyes. Follow this guide that highlights the right Earring for women with different facial structures. Surely, this will help you to enhance your personality in such a way that people find you more attractive.