Indian & Pakistani Bridal Dresses
This post is about latest and beautiful bridal dresses of pakistan and india fashion industry. Every girl wants to be unique and memorable at her wedding ceremony. Selection of bridal dress is very important step among the other arrangements of marriage. This gallery contains a collection of very nice Latest Bridal Dresses.
Lehenga is one of the elegant styles of apparels for any gala occasion especially for wedding. It amazes the fashion loving brides by its own richness having distinguished patterns and trendy cuts. This, lehenga has snatched all eyes enhancing natural beauty of a bride, making memorable the wedding day and after all pressing a good demand for this designer garment.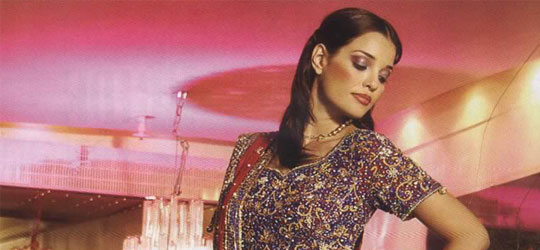 Wedding day unquestionably is an exceptional time to all brides and that is the reason why they desire for something extraordinary outfit. There is nothing but lehenga would meet the brides' high demand for luxurious dress-up.  In spite of being available some other outfits like sarees or salwar kameez for wedding ceremony, lehenga attained supremacy among all apparel. This attire will really enhance the brides' beauty bringing elegant look to them.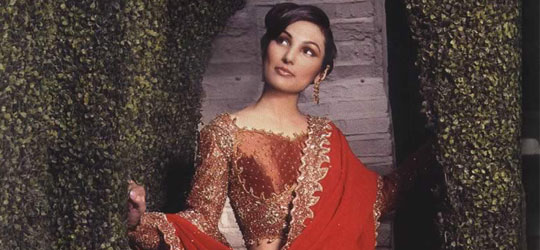 For decorating brides, there are a wide range of outfits including sarees, lehengas, ghaghra and choli etc. However, as a bridal outfit lehenga attained much popularity among women especially in Indian. Having attractive designs, beautiful colors and pleasing outlook lehenga has created a special demand on the occasion of wedding ceremony.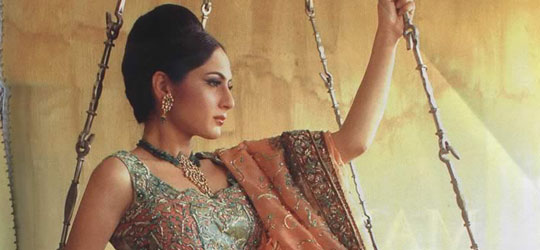 Lehenga consists of a variety of styles like simple lehengas, traditional wedding lehengas, designer wedding lehengas and so on. Likewise, lehenga becomes one of the extraordinary dress-up in any auspicious occasion.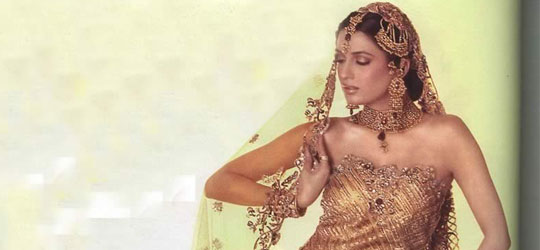 Bridal lehengas are found in different luxurious designs and styles. Lehengas available in embroidery works mixed a lot of colors having green, red, black, white, yellow and orange. At the same time, embroidery lehenga blends cotton as well as silk threads. Some of them are crafted by hands having with outstanding materials like zari work.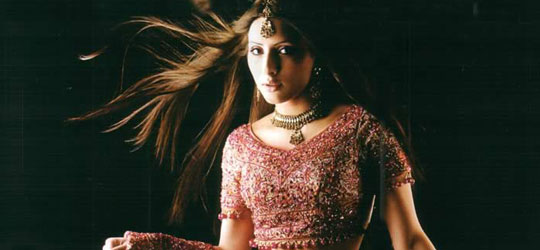 Bringing modern outlook sometimes wedding lehengas are embellished with multiple color sequins, kundan works and cutdana works. Similarly, they combine couching and mirror works along with interlacing stitches, chain that has really set up an exceptional trendy mood in the whole apparel industry.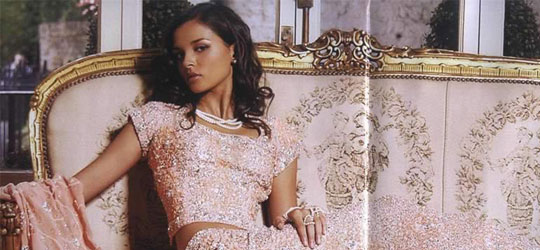 Smile Orange Embroidered Lehenga
There have some luxurious lehengas as well that are only for royal wedding. Embroidered beige wedding lehenga, designer embroidered magenta gaghra choli, beautiful maroon and purpal bridal lehenga, designer olive embroidered lehenga are some of the royal designs.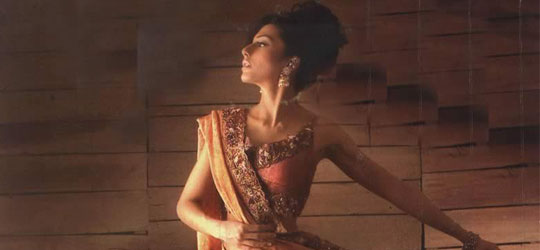 Beautiful Red Bridal Lehnga Choli Dress
The embroidered beige is decorated with beads, zardosi, stones that make you really attractive in your wedding day. Its border is crafted embellishing patch work and blending maroon and orange color silk fabric. The embroidery lehenga designs take very expensive prices.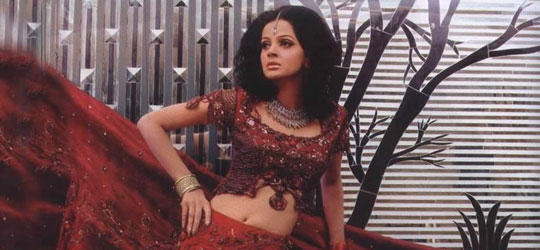 Silk is very popular fabric that is used in crafting wedding lehengas. Silk lehengas include a number of designs such as mermaid, fish cuts, straight cut and so on.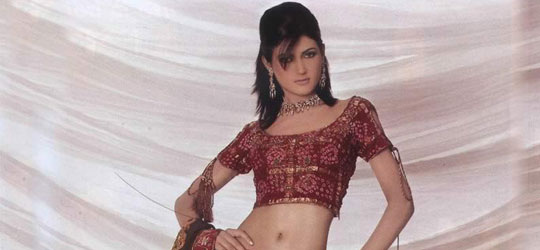 Fancy bridal lehengas will bring definitely attractive look to the brides. Fancy lehengas are decorated with nice looking mirror works and embroidery works. These hold very innovative designs and merge the Indian traditional cultural with modern values. Nevertheless, most of the bollywood actresses are seen to wear lehenga from the movies to their real life wedding ceremony.