Outstanding Boutiques in Lahore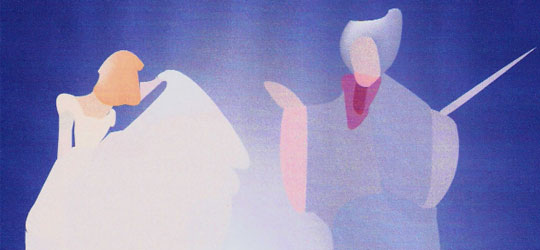 We love fashion which is directly or indirectly related to fashion designers and their concepts. Every fashion designer has an outlet for the presentation of his/her work. Most of us did not know about their outlet and location. So i am trying to build a comprehensive list of outstanding boutiques in Lahore.
I will continue my post to build a good database of lahore boutiques with the passage of time. I welcome you to help me in this route by your valuable comments.
Alphabetical sorting of boutiques in Lahore
A
Asifa & Nabeel
Address : 17-Babar Block, Garden Town, Lahore, Pakistan
Phone : +92-42-35858246
Abeeraz
Address : G-50, Siddique Trade Centre, Main Boulevard, Gulberg III, Lahore, Pakistan
Phone : +92-42-35781823
Ahmad Zari Style
Address : 178-G, Liberty Plaza, Liberty Market, Gulberg III, Lahore, Pakistan
Phone : +92-42-35761463
Ahsan Saree House
Address : Shop No15, Jan Centre, Icchra More, Lahore, Pakistan
Phone : +92-42-37598419
Aisha Imran
Address : G-48, Siddiq Trade Centre, Gulberg III, Lahore, Pakistan
Phone: +92-42-35781798
Al Raza Garments
Address : E-1061, New Alamgir Market, Inside Shahalam Market, Lahore, Pakistan
Phonre : +92-42-37641523
Ali's Bridal Gallery
Address : Ashrafi Tower, 19-Comercial Zone, Liberty Market, Lahore, Pakistan
Phone : +92-42-35872959
AMS GROUP INTERNATIONAL
Address : 50/A-B Lawrence Road, Near Sehgol House, Lahore, Pakistan
Phone : +92-42-36371055
Aroos-E- Khas
Address : 14-G, Empire centre, Main Boulevard Gulberg II, lahore, Pakistan
Phone : +92-42-35756960
Aroosia Boutique
Address : G-2, Shaheen Centre, 14-C Zone, Liberty Market, Lahore, Pakistan
Phone : +92-42-35752546
Arshad's
Address : 1-B, Block P Gulberg II, Lahore, Pakistan
Phone : +92-42-35754441
Axe Male Boutique
Address : E-1061, New Alamgir Market, Inside Shahalam Market, Lahore
Phone : +92-42-37653815
Ayesha Rehan Boutique
Address : S/No. 5-G, Empire Centre, Main Boulevard, Gulberg, Lahore.
Phone : +92-42-35755882
Aysha 's Institute
Address : 80-Babar Block , Garden Town , Lahore
Phone : +92-42-111000888
Aysha Boutique
Address : 63-Khanum Bazar, New Anarkali, Lahore, Pakisitan.
Phone : +92-42-37357255
B
Bari Zari House
Address : Jan Centre, Shop No 14, Near Bhandara Centre, Icchra, Lahore, Pakistan
Phone : +92-300-4110212
Belle Designer Wear
Address :     S/No. 58, A/B-3, Hussain Chowk, M.M. Alam Rd., Gulberg III, Lahore.
Phone : +92-42-35874425
Beriah's Boutique
Address :     Shop # 9, Corner Plaza, G-I Market, Johar Town, Lahore, Pakistan.
Phone : +92-42-35290959
Bisma Boutique & Tailor
Address : Defence Shoping Mall, LG 65, Main Boulevard, Defence, Lahore
Phone : +92-322-4890380
Bisma Fashion
Address :  4-Commercial Zone, Liberty Market, Gulberg III, Lahore, Pakistan
Phone : +92-42-35876953
Boutique Collections
Address : Islamabad Block, Fortress Stadium, Lahore Cantt., Lahore
Phone : +92-42-36664346
D
Direction Boutiques
Address :     269- B-Block, Gulshan-e-Ravi, Lahore
Phone : +92-42-37401409
Doria Classic
Address : Shop No 4-G, Shaheen Centre, 14-Liberty Market, Gulberg III, Lahore, Pakistan
Phone : +92-42-35751318
Dulha Dress House
Address : Basement LG-3, Liberty Heights, Main Boulevard, Gulberg III, Lahore, Pakistan
Phone : +92-42-35717459
Dulhas
Address : G-44, Siddique Trade Centre, Gulberg III, Lahore, Pakistan
Phone : +92-42-35787507
E
Exist
Address : HKB, The Mall, Lahore
Phone : +92-42-37352066
F
Fancy Collection
Address :  26, Commercial Area, Opp KFC, Cavalry Ground, Lahore, Cantt, Pakistan
Phone : +92-42-36610480
Fatima's Boutique
Address : Shop # 118 & 119, 1st Floor, Pace, Model Town, Link Road, Lahore, Pakistan
Phone : +92-333-8449449
Fiction
Address : S/No. 7 & 8, G/Flr., Siddique Trade Centre, Main Boulevard Road, Gulberg, Lahore.
Phone : +92-42-35787489
H
Habib Sons
Address : 156-New Anarkali, Lahore, Pakistan
Phone : +92-42-37236566
Hajra Hayat Couture Wear
Address : 19 C-1, M.M Alam Road, Lahore, Pakistan.
Phone : +92-42-35871191
Hassan Noman Janjua Studio and Boutique
Address :  House No 310/1, Sector P, Phase I, DHA, Lahore, Pakistan
Phone : +92-333-4546436
I
Impressions
Address :  Zainab Tower, Model Town, Lahore, Pakistan.
Phone : +92-322-4755985
Ina & Bina Collection
Address : 50/A-B Lawrence Road, Near Sehgol House, Lahore
Phone : +92-42-36371055
Iqra Boutique & Fabrics
Address : G-94, Defence Housing Authority, Lahore Cantt, Pakistan.
Phone : +92-42-35727960
Ishaq Sons Boutique & Tailors
Address :     8, Bano Bazar, Anarkali, Lahore, Pakistan.
Phone : +92-42-37357681