25 Best Free Game Apps For Your iPad
The latest and greatest gadget from Apple is undoubtedly the iPad. With thousands of apps to choose from, sorting through all the amazing and fun apps available can be a daunting task.
If you are anything like me, you like fun apps that keep you entertained and prevent severe cases of boredom. But what are some of the best game apps you can download onto your iPad? And more importantly, which are the best free game apps?
Top 5 Free iPad Action Games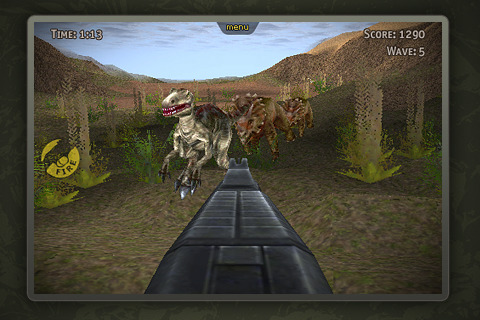 Carnivores: Dinosaur Hunter LE: The worst thing about the dinosaurs dying out? We never got to hunt them!  Well, this game changes all that by letting you gear up with multiple weapons and go on a hunt for everything from the docile herbivores up to the man eating carnivores.
Gun Bros: The Freakishly Rugged Advanced Genetics Galactic Enforcement Division (AKA F.R.A.G.G.E.D) is trying to take down T.O.O.L. and needs your help. Load up and head out to fight the enemies, invite friends in via Game Center and even gain experience if someone else uses your "Bro".
Hero Project for iPad: You're a rookie superhero being trained by the 12 members of the Parliament of Heroes. Create your hero from hundreds of options and go on real-time adventures to defeat the bad guys over running the city.
Modern Combat: Sandstorm HD FREE: Fight your way through enemies in this first person shooter set in modern time combat.
Shoot to Kill HD: You're trapped in a protective pentagram, and surrounded by demons. The only thing you can do is start unleashing a wide array of weapons at them. Get special weapons, re-energize in the ray of light and try to stay alive.
Top 5 Free iPad Arcade Games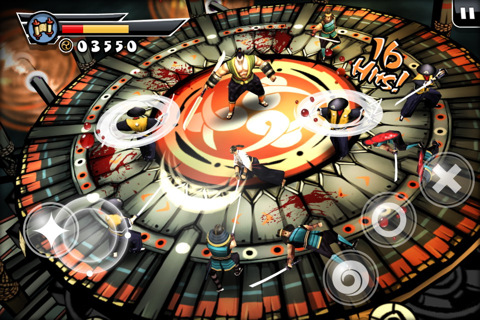 Harbor Master HD: You control the course of boats coming into the harbor to offload their freight, but be careful that none of them collide with one another. The game is free, but there are additional maps you can choose to purchase, although the free initial free map is enough to keep you busy for ages as you try to master the game.
Pac-Man Lite for iPad: This version only features the first stage of the classic Pac-Man arcade game, but for the majority of people out there, that should be more than enough.
Robokill Lite: Mars station Titan Prime has been taken over by killer robots. You must fight your way through to liberate the station while upgrading weapons, finding hidden items and just trying to stay alive.
Samurai II: Dojo: Battle your way through armies of samurai as the game gets harder, and their weapons more deadly. Features RPG-like elements in that you can upgrade health, get new attack combos and upgrade. Features Game Center support for unlocking achievements.
Tunnel Shoot Free: Use the iPad's accelerometer to guide your ship through the tunnels, blasting obstacles out of your way to not only survive, but to also score points.
Top 5 Free iPad Casino Games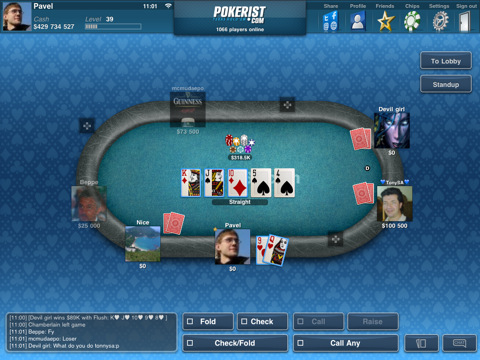 BlackJack 21 Professional Simulator (21 Pro Sim): This BlackJack simulator will allow you to track your career to see how you do over time, look back at your last 500 moves to see where you might be able to improve, play in a practice mode that won't impact your stats and a ton more features.
MiniTycoon Casino: Build up your own casino empire from a small town gambling hall to something that rivals what you would see in Las Vegas. Buy different machines, hire your friends as dealers, visit other people's casinos to increase your energy and more.
Slots Free for iPad: This slots app uses the same technology as those in real casinos and promises you true randomness from the reels. Feel free to play all day long as you aren't wagering any real money.
Texas Poker: Texas Poker features in-game chat with players from around the world, ability to view player stats, table buy-in so you aren't automatically locked to a table with people you may not want to play against and more.
Virtual Horse Racing 3D HD Free: Place your bets for Win/Place/Show in this horse racing app that allows you to have up to eight horses per race, each with detailed stats you can study prior to placing your bets.
Top 5 Free iPad Racing Games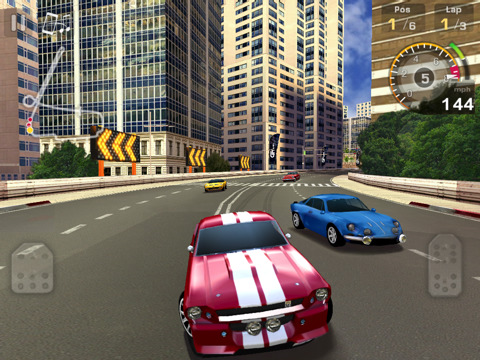 Alpine Crawler HD: Race cross country in a pickup, but make sure you don't go too wild on any of the different courses because you might find yourself rolling over or crashing.
Drift Mania Championship Lite: Drifting is a form of auto racing that sees the drivers slide, or "drift" through corners as opposed to making actual turns. Choose the type of car that best suits your style, compete in two different circuits, different camera configurations and a host of other options.
GT Racing: Motor Academy HD Free: Race around numerous tracks in detailed, licensed cars from some of the biggest names in auto racing. The only drawback to this game is its enormous size (356 MBs) which makes the load time seem excessive to many people.
HTR HD High Tech Racing Lite: Just like the remote controlled racetracks of your childhood, except instead of bugging your parents to buy you better cars, you can earn the upgrades.
Top 5 Free iPad Sports Games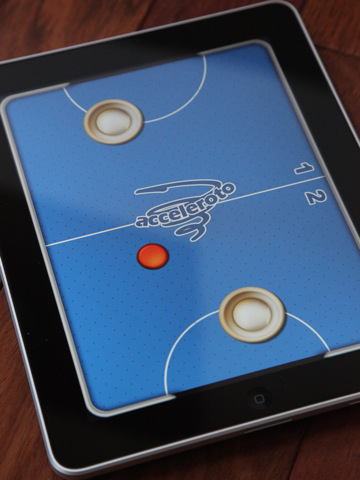 10 Pin Shuffle (Bowling) Lite: A favorite of many a bar, 10 Pin Shuffle recreates the bowling with discs game we have seen so often in real life, but adds in an aspect of playing poker also.
Air Hockey Gold: Who knew Air Hockey could be so much fun? A staple of roller rinks and bowling alleys, air hockey on the iPad is fun and addictive, and its compatible with the iOS Game Center. Play it alone on skill levels from "Kiddie" to "Insane", play 2-player on the same iPad or match iOS devices against one another.
Crazy Snowboard HD Lite: Get your groove on with this snowboarding game that features unlockables for riders, boards and in-air tricks across multiple challenging courses.
ESPN Map Madness: A bit of trickery from the folks at ESPN with this one. It's a mixture of geography and sports trivia as you try to answer questions about the location of college and pro football teams, and the cities they represent. Great idea for tricking kids into learning the geography of the United States.
Stick Golf HD: Challenge yourself to 108 holes of golf (with more courses added periodically), add wind to make it even tougher and check your high scores both locally and globally.