20+ Best iPad Applications For Business
Apple iPad is undoubtedly the best tablet with numerous applications available to enhance its capability. While you use an iPad, downloading the best applications in order to get most of this gadget needs no mention. If you are a business person and own this classy piece of technology, I am sure that you have already downloaded the best iPad apps for business.
Having the best iPad apps for business professionals is very essential, to take advantage of its portability. So what are the best iPad apps for business that you can't miss to download? Here's the must have iPad apps list for business persons.
1. Keynote
Keynote is the most powerful presentation app ever designed for a mobile device. It's the application you know and love on the Mac, but completely reworked from the ground up for iPad.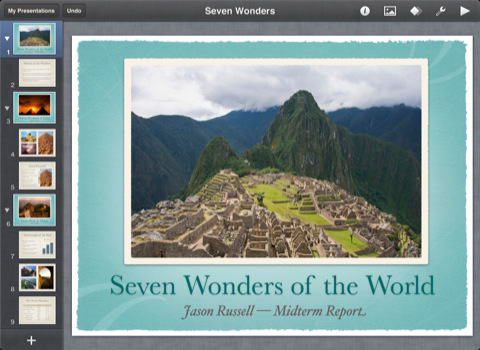 Download | $9.99
2. Corkulous
Corkulous is incredible idea board for iPad to collect, organize, and share your ideas that feel completely natural.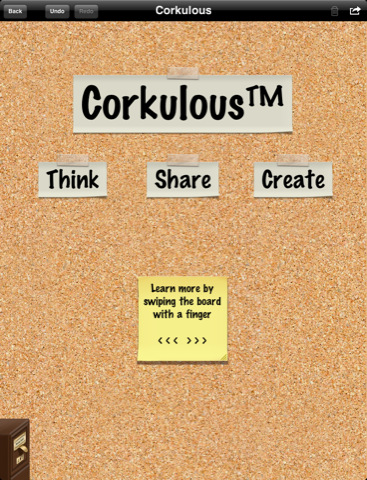 Download | $4.99
3. Power Presenter
This application is used for Presentation. If you save the powerpoint as PDF file, this app will help you do the presentation on projector. It will automatically detect the projector and send the signal to theprojector using the VGA cable.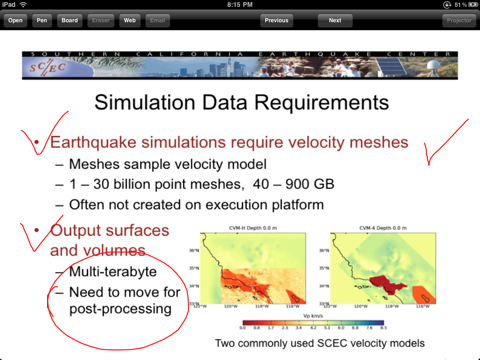 Download | $1.99
4. Sadun's Whiteboard
Transform your iPad into a presentation screen with Whiteboard. Whiteboard lets you connect to a TV or projection system using an Apple VGA or composite/component video-out cable and draw directly to an external screen using standard whiteboard markers and erasers.
Download | $2.99
5. Analytics HD
The premier app for Google Analytics, Analytics App, now debuts on the iPad as Analytics HD! See charts and reports like you've never seen them before, and share them in a meeting with full screen charts!
Download | $6.99
6. OmniGraffle
Need to create a quick diagram, process chart, page layout, website wireframe, or graphic design? With OmniGraffle, your iPad touch screen is your canvas (or graph paper, or whiteboard, or cocktail napkin.
Download | $49.99
7. OmniGraphSketcher
Use OmniGraphSketcher for iPad to make elegant and precise graphs in seconds, whether you have specific data to report or a concept to explain.
Download | $14.99
8. Idea Boards
A simple easy way to put your ideas somewhere. Idea Boards right now offers 4 unique drawing surfaces.
Download | $1.99
9. Numbers
Numbers is the most innovative spreadsheet app ever designed for a mobile device. It's the application you know and love for the Mac, completely reworked from the ground up for iPad. Tap the bright Multi-Touch display to create compelling, great-looking spreadsheets in minutes.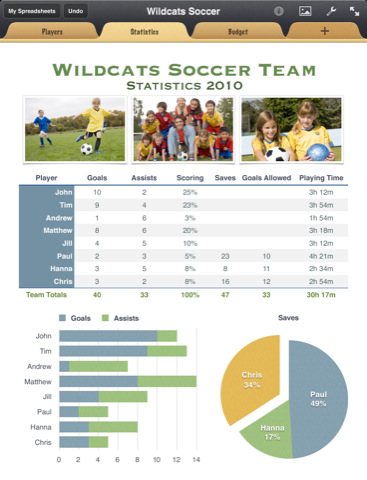 Download | $9.99
10. Roambi – Visualizer
Roambi's cutting edge mobile dashboards let you touch, turn, analyze and share your company's latest information on any iPhone or iPad – keeping you connected to your business, anytime and anywhere.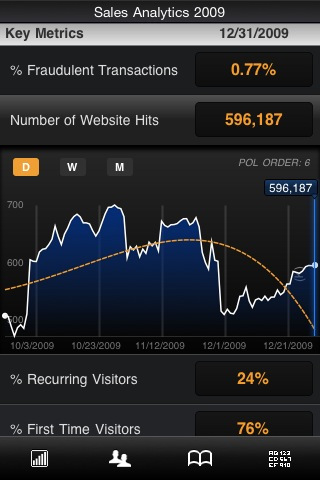 Download | Free
11. Priority Matrix
Priority Matrix is an incredibly convenient and powerful "to do list" tool that uses proven time management methods. You can visually and intuitively manage to do items, lists, ideas, project, plans, and activities.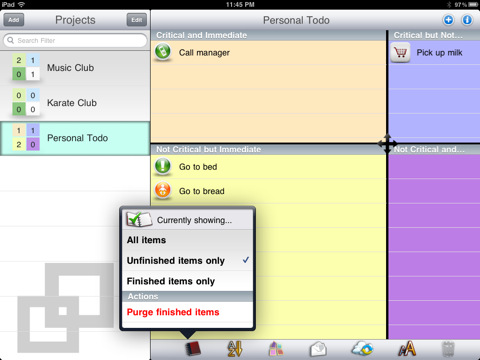 Download | $3.99
12. Pages
Pages is the most beautiful word processing app ever designed for a mobile device. It's the application you know and love for the Mac, completely reworked from the ground up for iPad.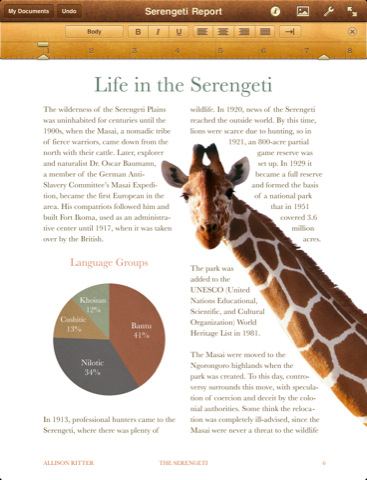 Download | $9.99
13. Dropbox
Dropbox is the easiest way to sync and share your files online and across computers.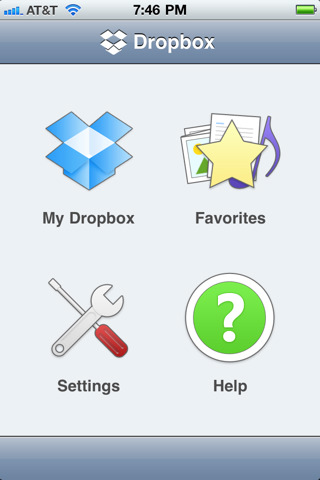 Download | Free
14. SugarSync
All of your data at your fingertips…anytime, anywhere, from your iPad. With SugarSync, instantly access cloud-synced files, photos and music from all your computers. View files and photos, stream music, and share files (and even complete folders) with friends and colleagues no tethering required.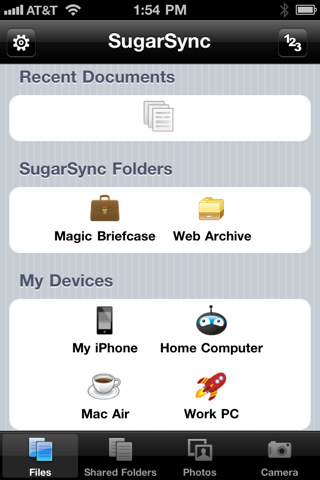 Download | Free
15. Dragon Dictation
Dragon Dictation is an easy-to-use voice recognition application powered by Dragon NaturallySpeaking that allows you to easily speak and instantly see your text or email messages. In fact, it's up to five (5) times faster than typing on the keyboard.
Download | Free
16. The Wall Street Journal
Experience The Wall Street Journal's award winning coverage, blending the best of print and online. Touch the stories that matter to you most, get latest news updates and market data throughout the day, and save your favorite articles and sections for later.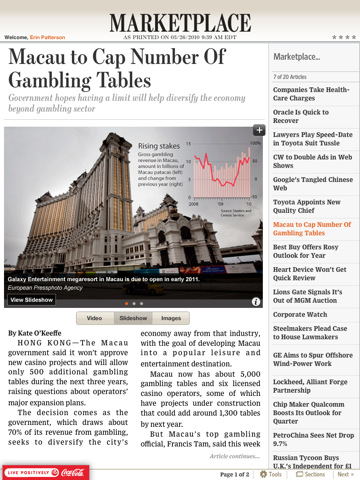 Download | Free
17. WebEx
Attend WebEx meetings on your iPad, wherever you are! Use this application to get the full meeting experience with simultaneous data and audio. Don't just listen in to a meeting. Join in.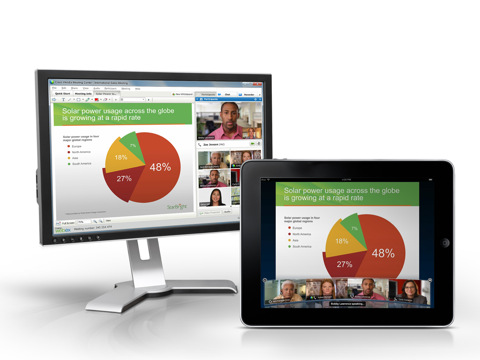 Download | Free
18. GoToMeeting
GoToMeeting is the easiest and most convenient way to attend online meetings – and now you can take it to go! Download the free app and join a meeting on your iPad in seconds just by tapping the link in your invitation email. View slide presentations, design mockups, spreadsheets, reports – whatever meeting presenters choose to share on-screen.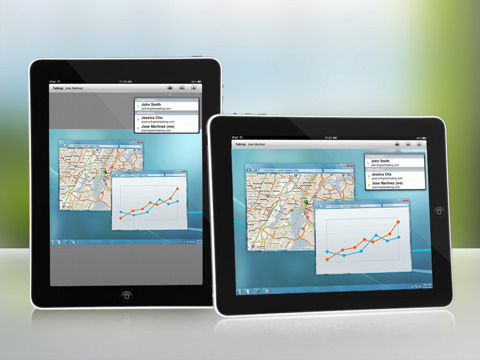 Download | Free
19. iMeetingPad
iMeetingPad replaces the standard notepad you used to bring to meetings before the iPad era dawned. Does your notepad connect to the projector? Can your notepad bring the applause or laugh track? Can it wake dozing colleagues with a cock crow? iMeetingPad can!
Download | $4.99
20. Skype
Call your Skype contacts wherever you may be – either on 3G or WiFi. It's completely free to call people on Skype over Wifi and free on 3G until the end of 2010.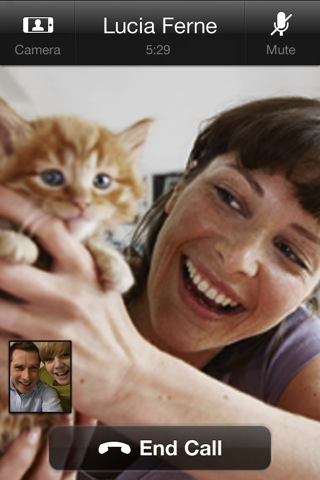 Download | Free
21. SketchyPad
This app will make designers, programmers, interface designers life much easier. Easy-to-use interface and a lot of various stencils will help you to mockup any web sites and apps interfaces.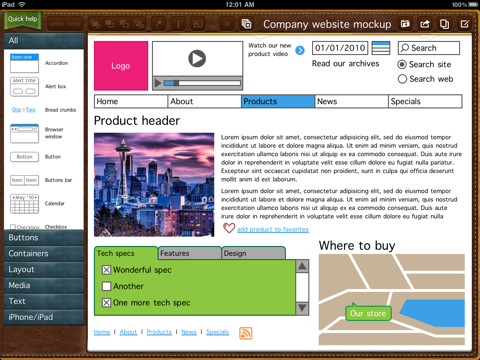 Download | $4.99
22. Easy Chart HD
Simple, Easy chart creator for iPad – EasyChart.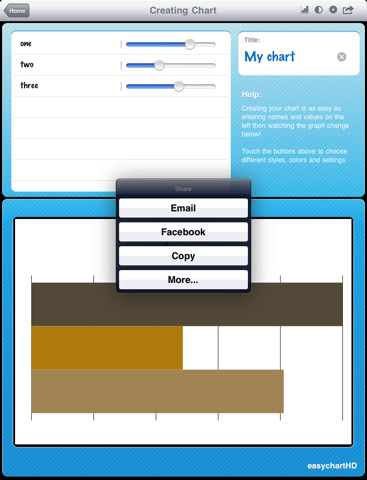 Download | $0.99