Top 30 Apple iPhone Applications
There are now well over 200,000 apps available for iPhone, iPad and iPod touch, and, surprisingly, many of the best are free.
The following list showcases our pick of the 30 best free iPhone apps, and includes iPhone applications for social networking, travel, news, photography, productivity and more. If your favorites aren't covered, tell us all about them in the comments.
Once an ugly duckling, but now as of version 3, a social network aware swan, Facebook is a triumph. The revised grid-based 'home screens' provide speedy access to regularly visited sections (news feed, notifications, and so on) and pages, and the experience is such that it in many ways beats the browser version.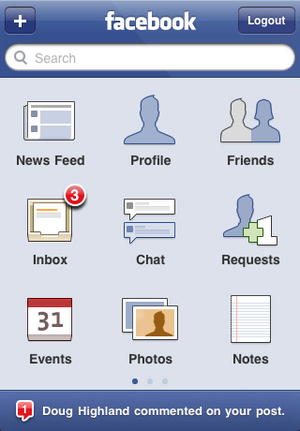 Pretty much from nowhere, Gorillacam arrived in December 2009 from the creators of the Gorillapod tripods. It mashes together a slew of features to hugely improve an iPhone's camera (timer, multi-shot, spirit-level, on-screen grid, 'press anywhere' capture), meaning you can bin a half-dozen standalone apps that offer similar things.
The prospect of Nike+ but better and for free might sound unlikely, but that's what RunKeeper Free provides. The app uses an iPhone's GPS capabilities to track your jogging route, and provides mapping and details of pace and calories burned. Activities can be shared online, and treadmill runs can be entered manually.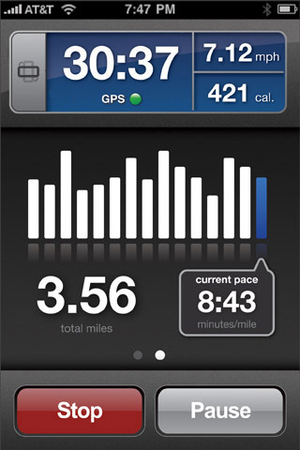 Kindle's grabbed many 'electronic book' headlines, but an iPhone or iPod touch is a perfectly competent alternative – at least if you have the right app to hand. Stanza enables you to download books from various sources (many of which offer free titles), and you can transfer your own ePub, PDF or eReader titles from the free Stanza Desktop.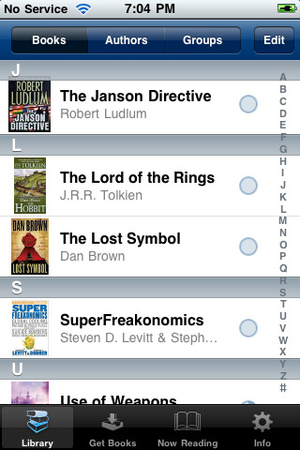 Plenty of apps exist for transferring content between your computer and your device, but Dropbox is free and easier to use than most of its contemporaries. Dump files you want to sync in a folder on your computer and Dropbox for your device will enable you to access them, download them for offline viewing, and, in many cases, view them.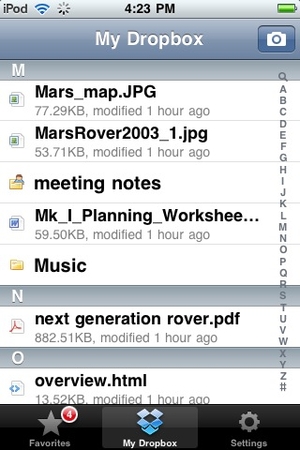 For anyone commuting by train, thetrainline is the free app to beat all others. Journey planning, offline results, timetables and a location-aware 'next train home' option are available via a clean, streamlined interface. The app's not quite as good as National Rail Enquiries, but it is very similar and five quid cheaper.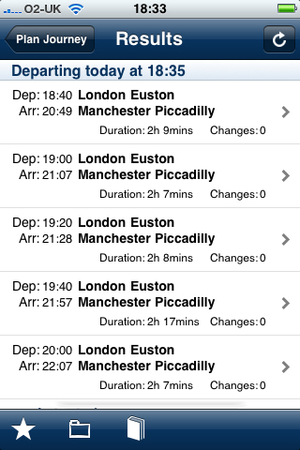 It's imperfect and annoyingly lacks push notifications, but Skype is still an essential download. The interface is pleasingly simple and usable, enabling anyone with a Skype account to make free calls to other Skype users and cheap calls to anywhere in the world. If you're on Pay and Go, this is particularly handy, but the app also enables iPod touch users to utilise their devices for calls.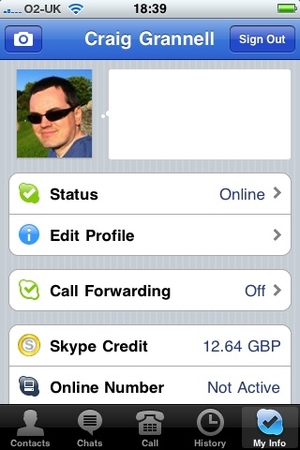 Although some aspects of cinema listings app Movies are disappointingly US-centric (notably regarding details on upcoming movies and DVDs), it succeeds where it matters. Select a film and the app figures out where you're located, lists nearby cinemas, and displays times your chosen film is showing. Efficiency can be further increased by pinning favorite cinemas to the top of the list.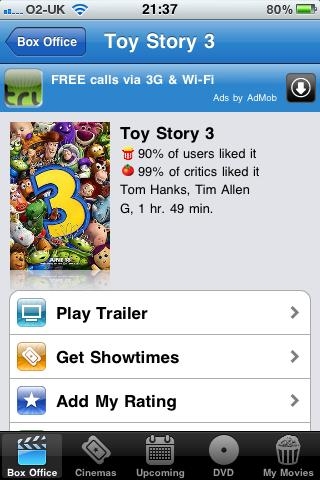 Virtual pianos and guitars are all very well, but purely digital musical toys are more suited to Apple handhelds. TonePad is the best of them, using a grid-based interface that enables you to turn notes on and off and compose pleasing and harmonious loops; your creations can be edited, saved and uploaded to share with other users.
There are many free news apps, but Reuters News Pro offers a breadth of coverage that makes it a winner. Preferences enable you to tailor the app's output to the UK, and the toolbar provides swift access to news, pictures, videos and stock markets coverage.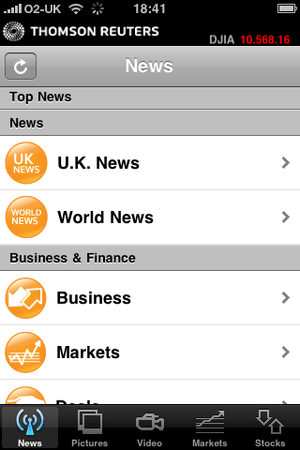 Tweetie was the iPhone Twitter client that other iPhone Twitter clients wanted to be. Its combination of polished interface, plentiful options and multi-account support meant everyone loved it – apart from cheapskates, because Tweetie wasn't free. Now, however, it is, because Twitter bought it, rebranded it as Twitter, and set fire to the price tag.
In all honesty, Comics is a little awkward compared to using it on an iPad, but you won't find a better comics experience on an iPhone. The app is free, as are dozens of download able comics and once you run out of those, many more are available to buy. Reading works on a frame by-frame automated 'zoom' basis, and is surprisingly usable.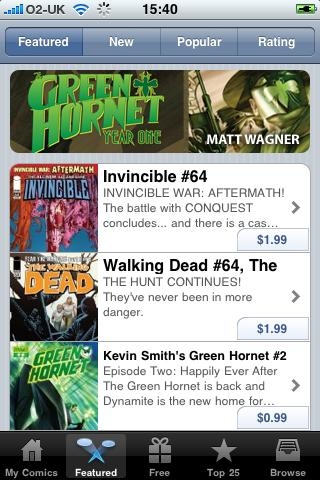 The Wikipedia website works fine on iPhones, but a dedicated app is a better bet. Wikipanion is a freebie which gives you quick access to article sections, in-article search, viewing options, bookmarking, and the ability to tweet about whatever odd fact you've just unearthed. Also, wonderfully, there are no ads.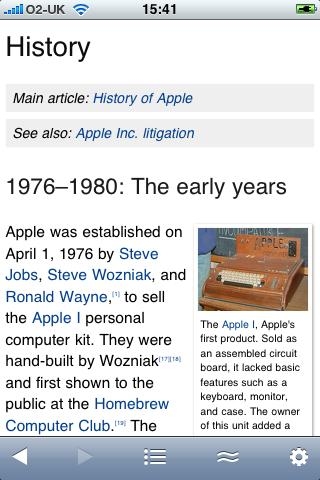 Clients to access the popular Ever note service for storing notes and ideas online are available for so many platforms that we half expect a ZX Spectrum app to be announced tomorrow. On the iPhone, Evernote is efficient and usable, enabling you to rapidly scan your notes and also create new ones.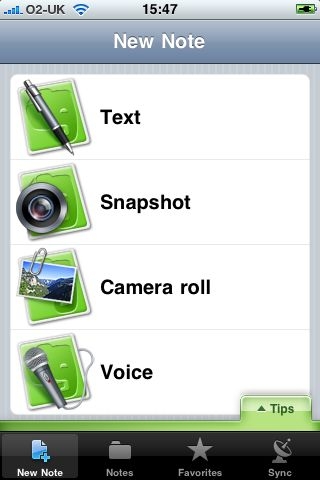 Now iBooks has arrived on the iPhone, you might wonder why you should bother with Amazon's Kindle. After all, the app's not as pretty as iBooks, nor is there an integrated store (you buy in Safari and sync purchases to the app). However, Kindle offers a massive selection of books compared to Apple's app and the reading experience is great.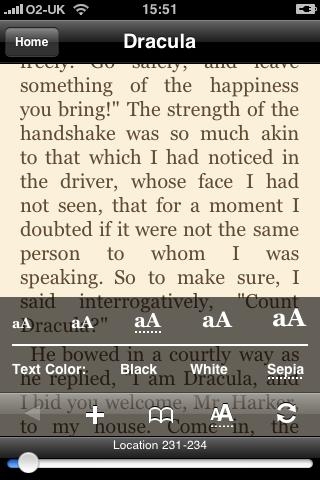 Around Me figures out where you are and lists local stuff banks, bars, petrol stations and, er, Apple Retail Stores. The app's reliance on Google Maps info means there are gaps, but it's nonetheless handy to have installed when in unfamiliar surroundings, and the 'augmented reality' landscape mode is amusing, if flaky.
Dictionary.com – Dictionary & Thesaurus
A million definitions and 90,000 synonyms are available in the palm of your hand with this free, offline dictionary and thesaurus. The app is fast and efficient, includes phonetic and audio pronunciation of words, and its interface seems perfectly suited to the iPhone.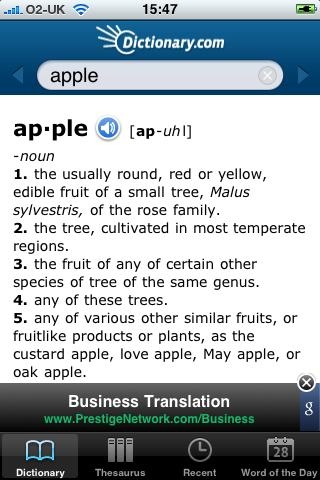 Air Video Free can stream (and convert as necessary) video from any computer running the free Air Video Server. You only get access to a small number of items per folder or playlist, but some careful planning can get around that limitation.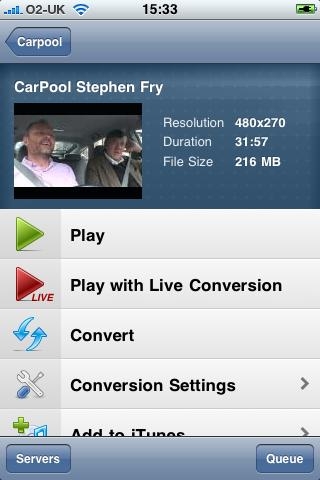 If you're looking for Photoshop-style power, Photoshop.com Mobile won't impress. However, if you're after a quick, free, highly usable tool for making edits to your iPhone photos, Adobe's app is ideal. Use it for cropping, straightening, exposure adjustments, color effects, sharpening and more.
One of the tools from the excellent iHandy Carpenter toolkit app, iHandy Level Free turns your iPhone into a spirit level. By default, it'll show just how wonky your device's accelerometer is, but tap the calibrate button and you get an accurate and great-looking level.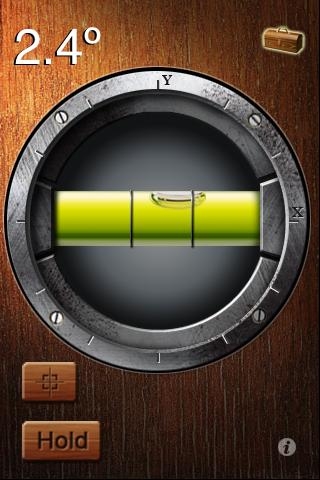 Set up an Instapaper account, create a bookmark in Safari on your device, and you can then send articles to Instapaper Free, for a superior and focussed offline reading experience. The app also acts as a superb taster for the paid version, which adds alternate themes and iPad support.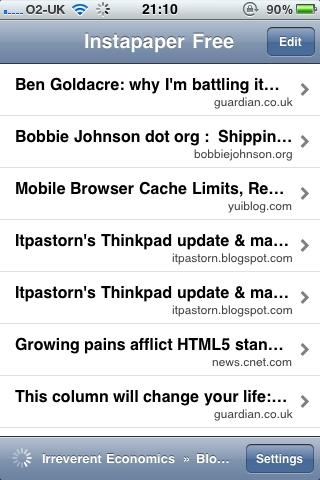 But I've already got a calculator on my device, you might argue. True, but now you can stash default Apple apps in a folder, it's easier to justify replacing them with something better and PCalc Lite is without doubt the finest free calculator for iOS, with a great interface and plenty of options. You can also bolt-on features from the paid version via in-app purchases.
Having made a big splash on the iPad, iBooks has now arrived for Apple's smaller devices. Effectively iTunes for books, the app combines a reader and store, in Apple's typically usable and integrated fashion. Usefully, iBooks includes PDF support and bookmarks automatically sync across devices.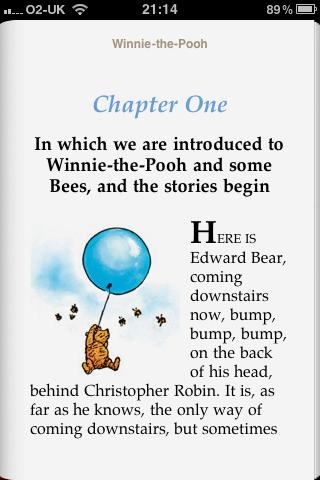 Now free, due to being snapped up by eBay, the Red Laser bar-code scanner is pretty accurate, even if you're still saddled with an iPhone 3G. It's great for checking prices while shopping, and also enables you to get your media collections into Delicious Library if you make use of Apple Script.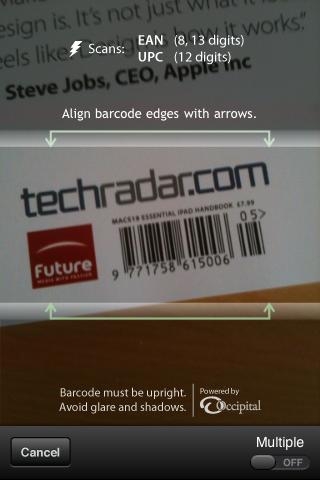 And the reason for eBay buying Red Laser? This app, which makes it astonishingly easy to sell your unwanted stuff. Use eBay Selling to scan items; you can then research prices on eBay or import items for sale far more quickly than you can using a PC.
Unsurprisingly, eBay also has the buying side of its operation covered with eBay Mobile. The app supports iOS 4 multitasking, and, like eBay Selling, it's fast and efficient, to the point that it's preferable to using eBay's website on a PC.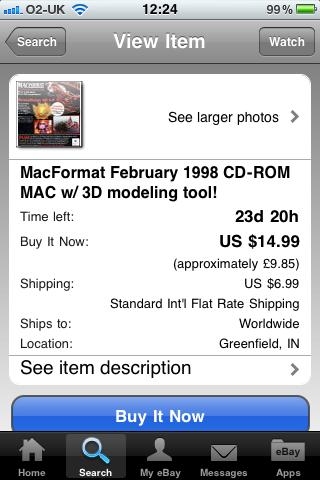 "Hold the world in the palm of your hand," says Google about Google Earth, which enables you to fly across the planet by swiping your finger. More integration with content and features from Maps would be good, but Google Earth's Wikipedia articles and a Panoramio layer at least ensure it's a great app for seeing the world from your living room.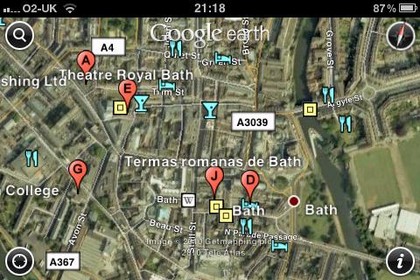 XE Currency is a fine example of an app that does what it needs to, without fuss. You configure a list of currencies, and it shows current conversion rates. Double-tap a currency to set its base rate or to define values for custom conversions.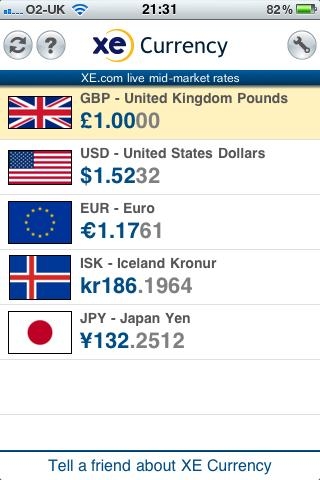 Shazam is an app that feels like magic when you first use it. It's deceptively simple hold your iPhone near to a music source, and wait while the app listens and tells you what track is playing. But the sheer technology behind this simplicity is mind-boggling, and while Shazam doesn't always guess right (and only allows five 'tags' per month for new users, unless you upgrade to the paid version), it's worth a download.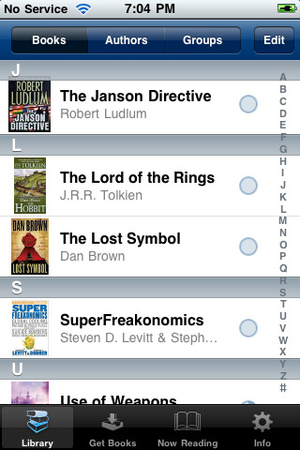 Another contender for the 'surely, that's witchcraft?' award, Bump enables you to select up to four contacts, then 'bump' your device into another iOS device running Bump to transfer details, or to compare contacts. And, yeah, we know there's an email-based 'share contact' option in Contacts, but where's the fun in that?