Bridal Henna Mehndi Designs for Legs – Special Selection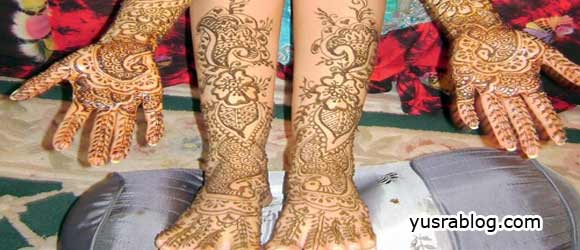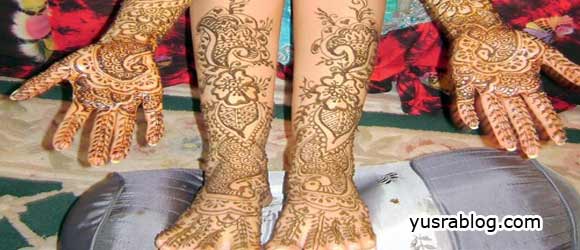 Weddings in India, Pakistan and Bangladesh are considered to be a sacred and sanctified ceremony. They can often be long ritualistic and elaborate affairs with lots of pre-wedding, wedding and post wedding ceremonies.
The occasion of Mehndi ceremony is often one of the most important pre-wedding rituals especially for the bride. It is a fun filled ritual, which is celebrated mainly by the bride's family. Different regions of the country celebrate the ritual in a different way according to their own marriage customs, rituals, and culture. Mehndi ceremonies take place outside the Indian sub-continent amongst the Asian community and places like Birmingham in the UK are such known hotspots for lavish Mehndi celebrations.
Henna paste is usually applied on the skin using a plastic cone or a paint brush, but sometimes a small metal-tipped jacquard bottle used for silk painting (a jac bottle) is employed. The painted area is then wrapped with tissue, plastic, or medical tape to lock in body heat, creating a more intense colour onthe skin . The wrap is worn three to six hours, or sometimes overnight and then removed. When first removed, the Henna Design is pale to dark orange in colour and gradually darkens through oxidation, over the course of 24 to 72 hours.
Mehndi is a wedding norm celebrating in Pakistan and India. Boys are making dance and making fun with bridegroom and on the other side girls are making fun with bridal and decorate her arms and legs with Beautiful Mehndi Designs. Some people arrange professional designers to decor their hands palms with amazing Mehndi designs. Mehndi is a herbal paste which left a yellow and pink color on hands and palms.