New Arabic Henna Designs for Hands – Outstanding Collection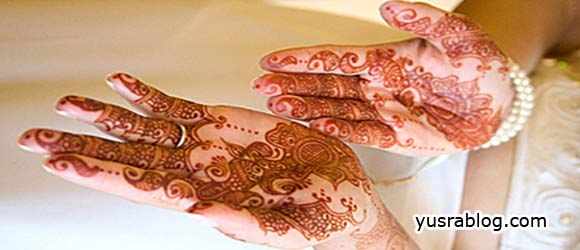 Mehndi is the application of henna as a temporary form of skin decoration in Pakistan, India and Bangladesh, as well as by expatriate communities from these areas. where they are sometimes called henna tattoos. Henna is typically applied during special occasions, weddings and festivals like Diwali, Bhai dooj, Teej and Eid.
In the modern age usually people buy readymade Henna cones, which are ready to use and make painting easy. But in rural areas in India women grind fresh henna leaves on sil (grinding stone) with added oil, which though not as refined as professionally prepared henna cones, brings much darker colors.
Arabic Mehndi Designs are the most famous designs in world. Arabic bridal mehndi designs, there are different types of arabic mehndi designs that are doing its round as bridal mehndi today. Though westernized concepts and Arabic patterns were once used most for bridal mehndi, today traditional mehndi designs which require lots of fine work are well in demand.
In this post, we have collected some beautiful Arabic designs for you. Let's have a look at these photos in detail.