Different Celebrity Hairstyles for Hot Summer – Photo Gallery
Summer is all about having fun and experimenting with new styles. Temperatures rise and we're forced to find creative ways to look cool while feeling hot. In this post, we have some beautiful pictures of different celebrity hairstyles in summer. you must trey this. you look gorgeous with that styles. Let's check out the different hair looks and styles of Sarah Jessica Parker.
Matisse Short Curls
Matisse channeled her inner Madonna with a bold bow hair accessory and short platinum curls.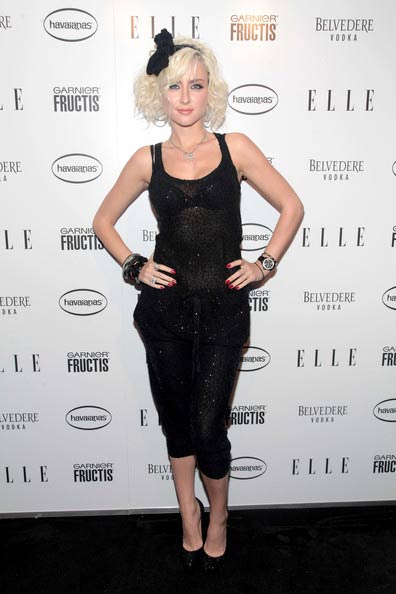 Hayden Panettiere Short Straight Haircut
Hayden showed off her new cropped hairdo while hitting the CMT Awards.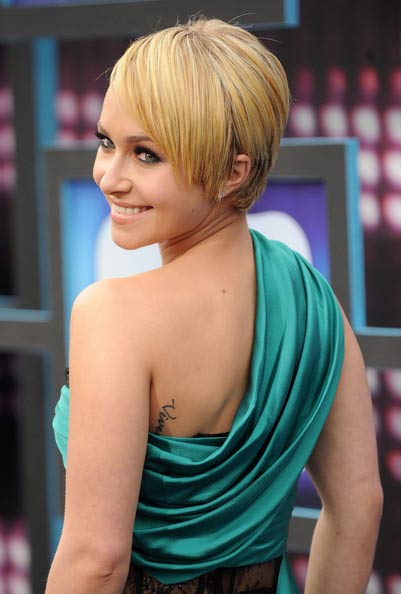 Maggie Gyllenhaal Short Bob
Maggie Gyllenhaal showed off her short bob while hitting the MarkBeauty launch in New York.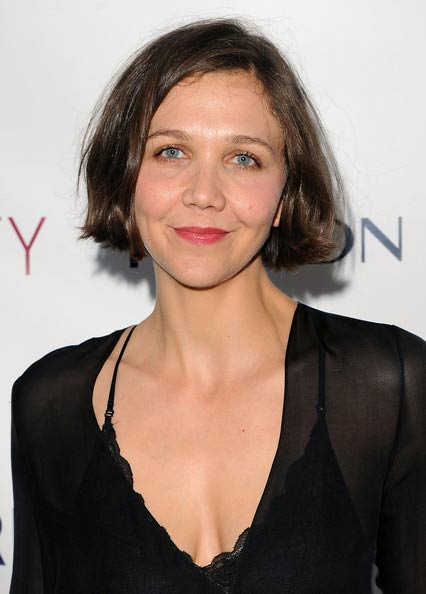 Rihanna Short Straight Haircut
Rihanna showed off her fiery red locks while leaving a night club.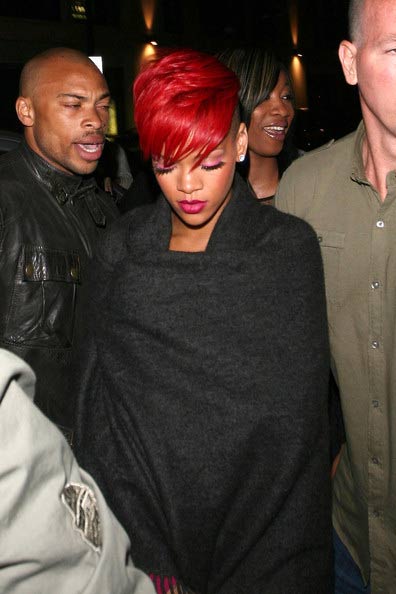 Kelly Osbourne Short Curls
Kelly Osbourne showed off her faded violet hair color while hitting the Guys Choice Awards.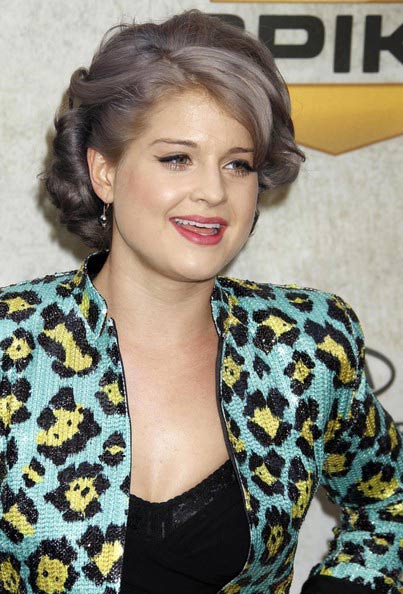 Janet Jackson Short Straight Cut
Janet showed off her cropped haircut while filming 'For Colored Girls'.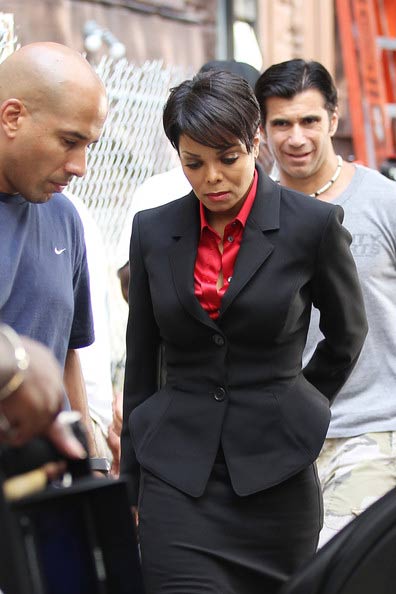 Kimberly Wyatt Layered Razor Haircut
Kimberly, who's known for her chic short styles, sported a piecey, side-parted razor cut with a feminine pink cocktail dress.
Cyndi Lauper Short Curls
The flamboyant Miss Lauper modeled her self-named lipstick by MAC cosmetics and a platinum curly-cue hairdo.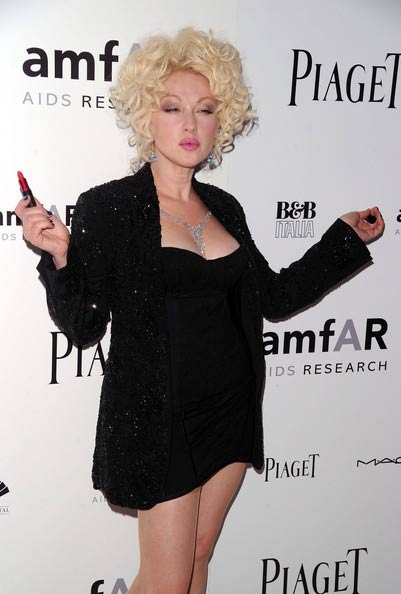 Taraji P. Henson Bob
Taraji showed off her signature bob haircut while hitting the Hip Hop Honors Awards.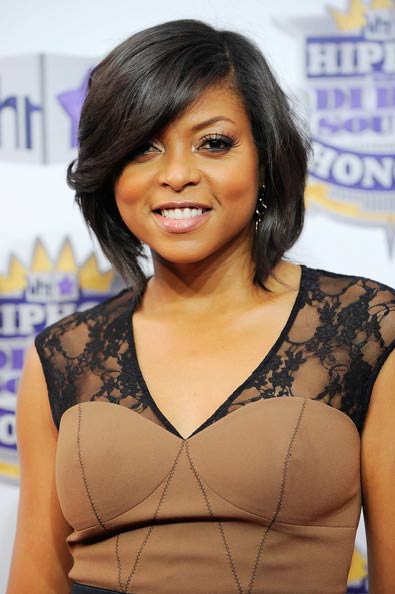 Kimberly Wyatt Fauxhawk
Kimberly sported an edgy fauxhawk with blonde highlights and playful buzzed details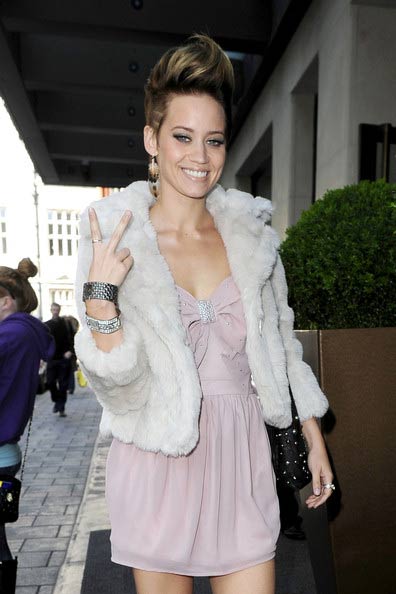 Kim Cattrall Short Wavy Haircut
The gorgeous Kim Cattrall brought the glamor to the red carpet with a bold black gown, bright red lips and a wavy, old Hollywood hairdo.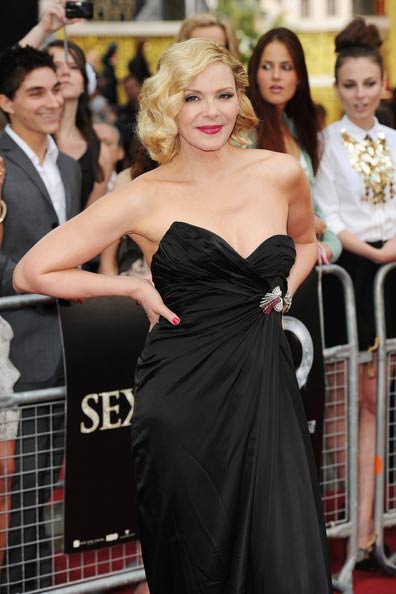 Kimberly Caldwell Layered Razor Cut
We love Kimberly's edgy, asymmetrical look. The messy layers mixed with her sweet blonde color create a fun and amazing style.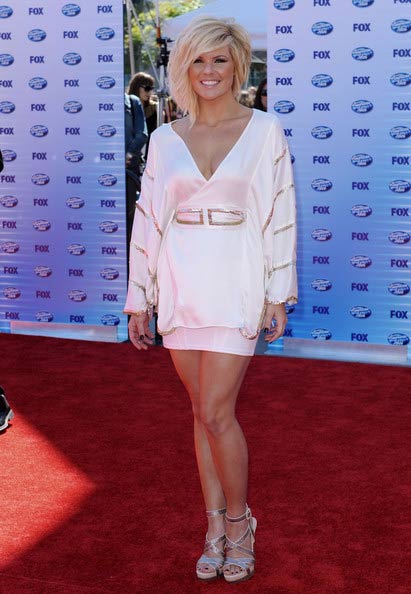 Joan Rivers Bob Hair
Joan Rivers showed off her signature bob while hitting the premiere of A Piece of Work.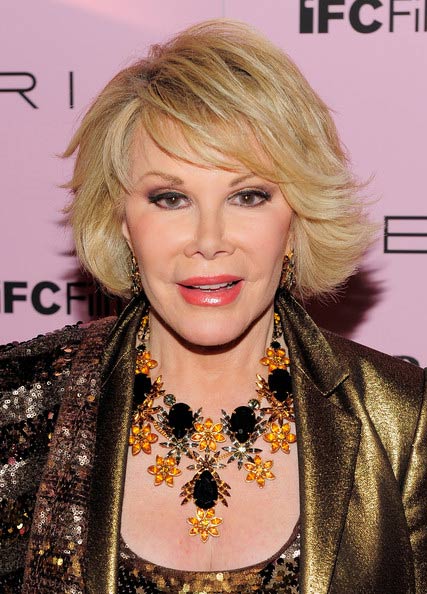 Selma Blair Curled Out Bob
Selma's wavy bob is just another variation of her new signature style.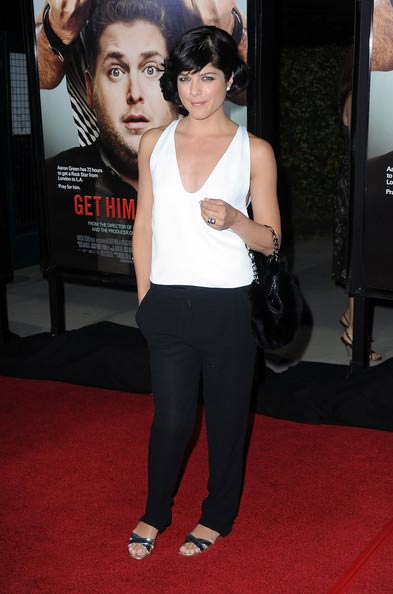 Kelly Osbourne Short Straight Cut
Kelly showed off her purple short cut while attending the Armani Exchange party.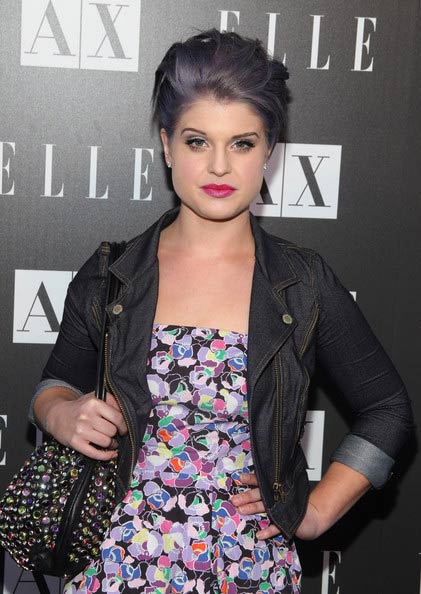 Victoria Beckham Messy Haircut
Victoria looked fabulous in her own design, with nude Atwood pumps and a messy, side-parted hairstyle.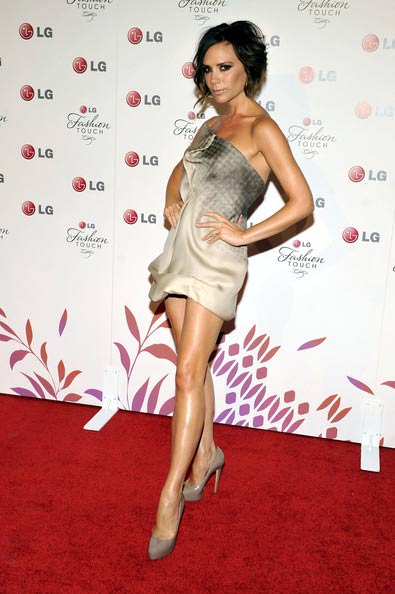 Katharine McPhee Short Straight Cut
Singer Katherine McPhee ditched the blonde and went back to her brunette roots while attending the E!