Adoption Information for Beginners – Where Do I Start?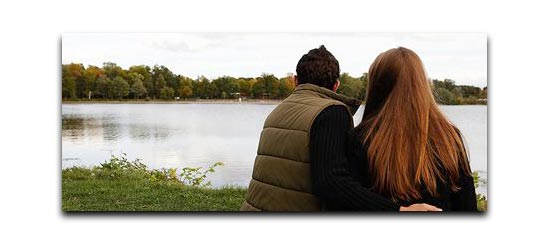 On your journey to starting your family, you may decide that adoption as an option appeals to you. Even if you already have children and are looking to add your family, adoption could be the right course for you.
For all couples who have difficulty conceiving, adoption is usually one of the first options presented to them before they begin any kind of fertility treatments, but for more and couples, they are choosing to adopt a child whether or not they could have children biologically. Maybe it's the wave of celebrities adopting children influencing them, but for some couples, they decide that they'd rather share their homes and hearts with children whose birth parents either cannot, or do not wish to raise them.
While the process is certainly not an easy one, navigating the red tape, not to mention emotional upheaval is well worth it for those who decide to open their homes to a child, even one from another country.
As with every journey, there is the all important first step that will put you on the road to adoption. So where do you start? What are the steps you need to take to open your home and heart to a child that you decide to raise as your own? How do you prepare yourself and your family for this new addition?
Let's start at the beginning. You've decided to adopt. Now what to you do?
Of course, you have to make sure that if you are married, that both you and your spouse are on the same page in regards to this life long commitment. Make sure that you both understand how your lives will change and if you don't already have children, how the presence of a child and needs of that child will impact every decision the two of you make until that child grows into adulthood. You have to be sure that you are able to provide this new child with all its material and emotional needs.
Talk to your extended family about your decision to take this step. Their support through the highs and lows of the adoption process will be necessary to help keep you on track.
If you decide to make this commitment, the question then becomes if you want to adopt a child from your country or another. For the purposes of this article we'll be mostly focusing on the process of adopting a child in the United States.
You can start the ball rolling by visiting either an adoption agency, a lawyer familiar with the adoption procedures or a foster care agency. Be prepared for the financial cost of the adoption process as it is considerable. The least expensive option is through foster care where the agency will financially assist your care of the child. A private adoption agency can run anywhere between 8-30,000 dollars.
As a couple, present your intention to adopt a child. If the organization accepts your application, a home study will be done to examine the stability of not only your environment but of your marriage.
It is much easier for a married couple to adopt a child than it is for a single person. This is because most agencies believe that a two parent home will provide the child with a more stable, well rounded environment in which to flourish. This is why most organizations will require you to be married for at least three years.
While the common age for prospective parents falls with 18-40, there are some agencies that will consider older couples if they are both in good health.
After the home study is completed, and the agency finds you acceptable, they will begin the process of matching you with a child. Once they find a child they think would be a good fit, you will meet with the child's social worker, or in some cases of private adoption, you'll meet with the birth mother as well. You'll learn more about the child and you and your spouse can both decide if this is the right child for you. You can discuss with the social worker how you can best meet the child's needs.
If the social worker and/or birth mother approves of you, you will begin visiting with the child. In the beginning the social worker/and or the child's caregiver will be present during these visits but with time you will be allowed to visit with the child, have them visit you and spend time with them alone.
A child of seven or older will be allowed to file reports on how they feel about your visits and about the idea of being adopted by you and your spouse. If these visits go well then the social worker will go ahead and allow the child to be placed in your home and begin proceedings to file the adoption order.
During the first six months of the child being placed in your home, they are still the ward of the state and the child's assigned social worker will visit at least three times to see how the child is adjusting to life in your home and how you are adjusting to this new member of your family.
If the social worker sees that the child is happy in your home and that you are providing him with a loving, stable environment, at the end of the six months they will go ahead an apply to the courts for an Adoption Order and allow the adoption arrangement to become an official permanent one where guardianship will finally transfer to you.
The decision to adopt is not one that should be taken lightly and the process will certainly not be easy, but once you decide to open your home to a child that isn't of your body, you will find that you find that you have opened your home to one that will become a child of your heart.
(For more information visit Child Adoption Laws at: www.childadoptionlaws.com)