10 Amazing Apple iPad Applications
Apple's iPad hits stores on April 3th. Of course, the App Store is a big reason the iPhone has been such a huge success, so many of us are really excited to get a glimpse at what the best apps for the iPad. About ten days ago, developers got the opportunity to start submitting their iPad apps to the App Store and those that are deemed ready will be available on day one. Luckily, iPad owners don't have to pay an arm and a leg in order to enjoy their new gadget. In this article, we are going to cover some cool and must have apps for your stunning iPad and the best part is all these applications are free.
iBooks is an amazing way to download and read books, designed exclusively for iPad. iBooks includes the iBookstore, where you can download the latest best-selling books or your favorite classics day or night. Browse your library on a beautiful bookshelf, tap a book to open it, flip through pages with a swipe or a tap, and bookmark your favorite passages. You can easily set the brightness of the iBooks app and there are lots of books available and some of them are completely free to download.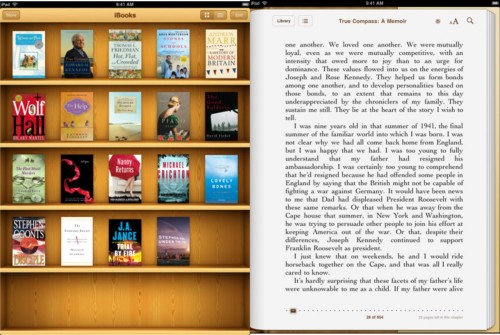 TweetDeck is the best way to stay in touch with what's happening now on Twitter for your iPad. TweetDeck's iPad optimized interface shows you everything you want to see at once, so you can stay organized and up to date wherever you are.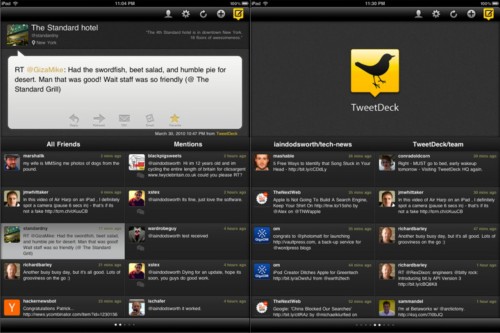 Simply the best app to beautify your iPad, first developed for iPhone. There are 10,000+ Backgrounds from 100+ Artists and new backgrounds added daily. Choose your favorite photo and make your own wallpaper.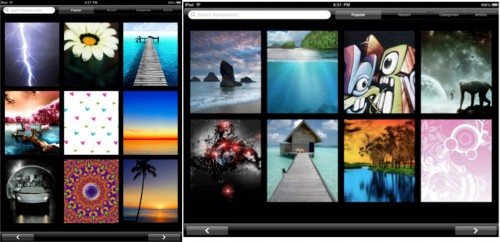 Now you can view the Declaration of Independence, Preamble, Articles, the Signers and all US Constitution amendments on your iPad for free.

Doodle Buddy for iPad is the most fun you can have with your fingers. Finger paint with thousands of colors and drop in playful stamps.Doodle Buddy also includes a 3D toolbar, a 44,000 color picker and various drawing tools. The best part is you can share your doodles with your friends with your email.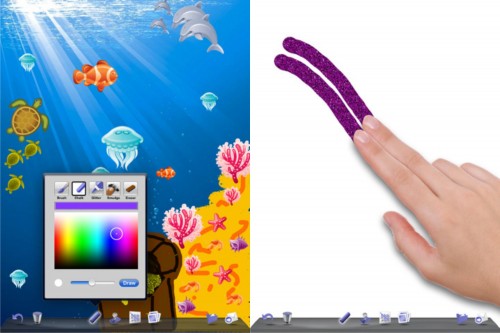 This magnificent app turns your iPad into a gorgeous photo frame. The innovative Photo Board will have you entertained for hours. You can change the size and rotate a photo using two fingers on a image. Double tap the image to make it a full screen and lots of other options too.

iPDF Reader is the world's slimmest eBook and PDF reader, now available for the iPad and offered for free to celebrate launch day. You can search library of books and pdf's on almost any subject. You can save your ebooks and PDF's for future reading or offline reading. There are lots of other cool functions to discover. Just download the app and discover it yourself.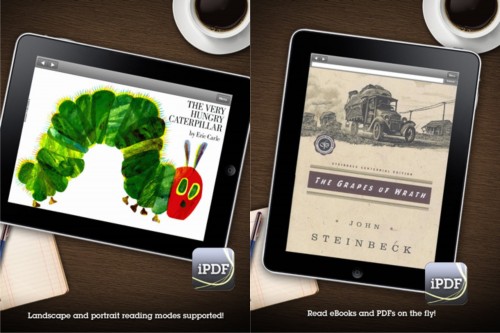 The free Dictionary.com app delivers trusted reference content from Dictionary.com and Thesaurus.com, including nearly 1,000,000 words and definitions and 90,000 synonyms and antonyms. No Internet connection is needed. The app also features audio pronunciations, similarly spelled words and Dictionary.com's popular Word of the Day that is enjoyed by millions of people.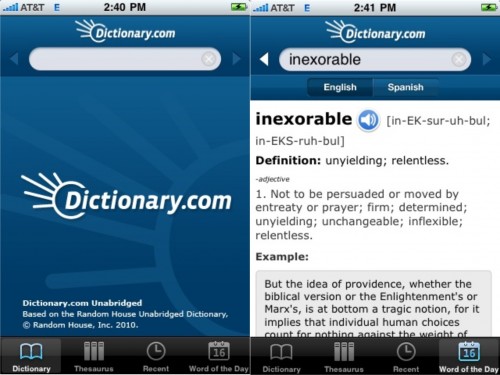 Get the latest, breaking news from the BBC. By downloading the BBC News iPad app you can view news stories by geographical region or news by category including business, technology, entertainment and sport . You can also personalise the app to suit your interests and download content for offline browsing.

Evernote turns the iPhone, iPod Touch and iPad into an extension of your brain, helping you remember anything and everything that happens in your life. From notes to ideas to snapshots to recordings, put it all into Evernote and watch as it instantly synchronizes from your iPhone to your Mac or Windows desktop.