7 Fun Things to do if Bored at Home
What to do when you get bored at home is a question that haunts us all from time to time. The lack of fun, the loss of interest or simply not knowing what to do causes that feeling of boredom that gives us so much disturbance. But do not worry! Here we give you some ideas you can follow to never feel bored again.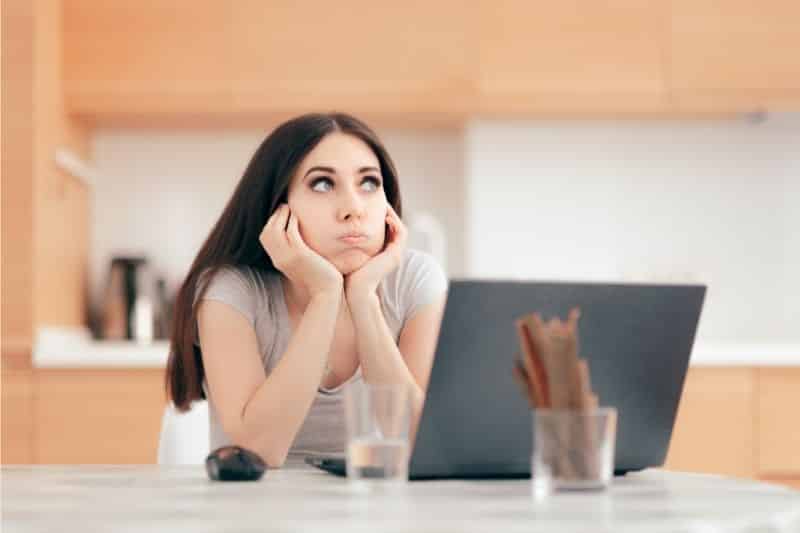 1. Start a new hobby
It's never too late to start a new hobby. Also, if you are someone who gets bored easily, you can have a hobby to fall back on when boredom knocks on your door. To start a new hobby, simply think about what you have always wanted to do or learn and for which you never have time. If it's painting, DIY, or sewing, for example, just get the materials, find a good tutorial and get to work! Who knows if it will end up becoming more than just a hobby?
The internet has lots of resources so you don't even need to pay for any courses, at least in the beginning. Plus, you can try out different things from time to time to see what finally catches your attention.
2. Board games always win
Board games are a great thing to do when you're bored at home. They are super fun for the whole family or when you are with friends, and the best thing is that there are endless possibilities, from traditional games to the most modern ones, there are even some that are based on your favorite series! On the other hand, to play outdoors you will also find many tabletop games where the player's body is the one who acts as the game piece.
If you're stuck at home, there are board games you can play online. And if you don't have a company, you can find the games where virtual pals are involved.
3. Series or movie marathon
What's better than getting hooked on a new series when you're bored? It will guarantee you many moments of fun. And also if you opt for a series with many viewers or the one on which your friends are also hooked, you will have a new topic of conversation and guaranteed entertainment.
The same applies to movies. It is even better if they have several parts. This way you can watch them all at once with the previous part fresh in your memory without having to remember everything that happened before.
4. Explore a new world with reading
Reading is one of life's great pleasures and one of the best things to do when you're bored at home. It is practically impossible for there not to be a book about something you like, there are stories for all tastes! Fiction, comics, crafts, love stories, current affairs… Simply take a stroll through your neighborhood bookstore, choose which world to explore next, and launch into it.
Or open a book online, then you don't even have to leave your favorite sitting spot.
5. Kitchen room
We all like to cook from time to time, or at least experience new tastes. If you are looking for things to do at home that also have delicious results, this will be the next thing to do when you get bored.
If you want to give it even more excitement and escape from the classics, we recommend that you choose a country that you have always wanted to travel to and immerse yourself in it through its gastronomy. Surely you will find surprising dishes with which you can practically move to your dream destination. Try to cook them and see if this is something you would add to your usual menu.
6. Go out and do some sport
It doesn't matter if you don't play any sport regularly, it never hurts to go out and stretch your muscles! Taking a walk around the city or your surroundings if you have natural landscapes or mountains nearby is a golden opportunity to discover the world around you with different eyes. Prepare a sandwich or a snack to replenish your strength during your excursion so you can also enjoy a pleasant moment of relaxation.
If you have friends nearby, another good idea to do when you are bored at home is to organize a friendly football or basketball tournament. In almost every city there are basketball courts and soccer fields. If not, you can always buy your own basket and install it at home so you can play whenever you want. In addition, to enjoy the game, it is not necessary to know the rules properly. Between laughs, the afternoon will be over before you know it.
7. Playing a multi-game table improves reflexes
Starting a new sport is also a great opportunity to start a new hobby. Look at the environment around you, it can offer endless possibilities to try out a new sport! For example, if you live near the beach, paddle surfing can be a super fun activity with which boredom will not get hold of you. On the contrary, hiking is perfect for those who live near the mountains and hills.
Bonus tip
A very good option to make the time pass by quickly is to remember some fun moments from your life. And it's better done with people you shared those moments with.
Do you remember your childhood friends? Are you still in contact with your classmates? Take these minutes of boredom as an opportunity to find them and connect again. Look for them on social media, try to find their contact info on Nuwber, or just Google them.
There's nothing better than connecting with an old pal and reminiscing about your good days. Maybe you even arrange a meeting after that?
We must say that virtual meetings are becoming more and more common and it is a very good option to avoid being bored at home.
Now that you know everything you can do when you're bored at home, you can say goodbye to boredom! Go ahead and do one of the fun things above and time will fly by.