5 Must-Know Summer Trends Of 2022
The days are finally getting warmer and the summertime is upon us. However, this year's summer will likely be a bit different. After battling one lockdown after another due to COVID-19, along with the social distancing rules and days of isolation, everyone is ready to get out there and have a good time! So, while you're planning your outdoor activities for the summer, you might as well sort out your looks too.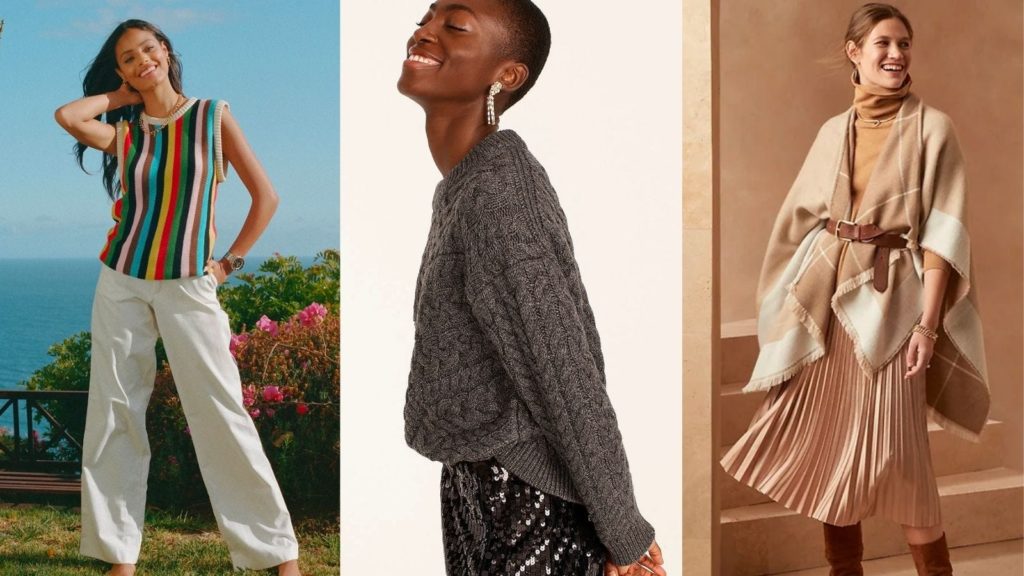 Here are a few must-know summer trends of 2022 that are worth checking out.
1. The Mini Skirt
The miniskirt is back! After midi skirts and maxi dresses became the star of our runways and fashion blogs in the early 2010s, the mini skirt was abandoned for lower hemlines and more fabric.
It's worth noting that these shorter dress styles aren't just back in their former glory, they've come back with some extra pizazz and in jaw-dropping lengths. Designers like Miu Miu and Max Mara have re-introduced the micro-mini and we're loving it. However, if you aren't in the mood to show some extra skin, you can stick to the more modest and classic knee-length styles from Dior, Prada, and Chanel spotted on the runways lately.
Style Tip: Pair a Callington knit mini skirt paired with some Jill Sander shoes to really make heads turn this summer. Although on the pricier side, Jill Sander shoes will be a must-have for the warmer months.
2. Strapped Accents
You're definitely going to see more than a few strappy tops, dresses, jumpsuits, and sandals this summer. It's the season for a flirty, sexy look, which straps deliver just fine.
The great thing about strapped accents is that you can dress them up or down. So, if you're worried about looking too casual for a dinner date or too covered up for a boat cruise, you can always pair your strapped piece up with a blazer or with something to dial the look down a bit.
Although straps have been around for a while, they've never really gone out of fashion. They're predicted to make louder appearances this summer and onwards.
3. Vibrant Colours
Don't you just love how the summer makes everything a little more vibrant? The music, the food, and most especially the colours. You can count on your summer tan to break out those bright yellows, lime greens, and the oh-so-delicious purples. If bright colours are your thing, you will absolutely love the endorphin-boosting tangerine hue that's making an appearance this summer. Other zesty bright colours are definitely on the table but this tangerine orange seems to be consistently on every runway show this spring—and we're loving it. However, a word of advice, when wearing bright colours, try to keep things matching to stay stylish and while being vibrant and standing out from the crowd.
4. Pleated, Tapered Trousers
No doubt, most people like to keep things fun and playful when the sun comes out. This is especially true in beach cities like Miami. Conservative, classic looks aren't always on the table. However, there's no harm in merging the two for a versatile summery mix and match.
For example, in light of the emerging casual trends for work clothing, adding some tapered trousers to your wardrobe this summer will keep you prepared and ready to step out looking like a million bucks. These pants are the perfect length on the ankle and pleated for a well-put-together look. So, with the right crop top, knit bra, or button-up, you can rock these bottoms until the end of September and turn heads while you're at it.
5. Nets and Knits
Believe it or not, knitted tops (particularly macrame tops) have been a summer staple since the 60s/70s. While wearing knitwear in the midst of heat might seem off putting, lightweight macrame tops are incredibly airy and not too heavy to wear. They're commonly made in white and cream colours to make sure you don't absorb any more heat.
Whether you add each of these items to your wardrobe or choose to hone in on just one, it's time to make this summer your most fashionable one yet.