Adeel Hashmi Actor Biography and Photo Gallery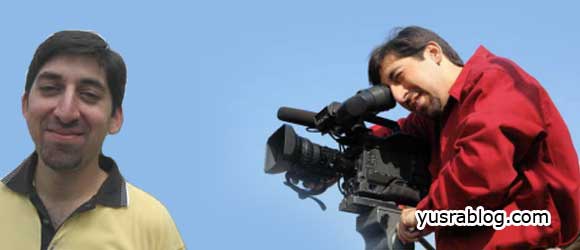 Adeel Hashmi is one of the most popular and well known young director, Actor and model in the world of media in Pakistan. He is a popular personality in pakistani youth. Adeel was born in model town, Lahore,Punjab, Pakistan. His date of birth or birthday is Unknown.
Adeel Hashmi's mother worked for the Pakistan Television for 40 years. She's retired recently and still continues a prestigious career in the media, traveling, lecturing, chairing international conferences etc. His father is a practicing psychologist, and Adeel's brother is a psychiatrist and lives and works for a big hospital in Arkansas, USA.
Adeel Hashmi was starting his early education in madel town lahore. After finishing school in Model Town, he went to Government College Lahore like all his other family members. He passed MBA from Imperial College, and after that a few years later MFA in filmmaking from Academy of Art University, San Francisco.
Adeel Hashmi has been writing, acting, anchoring and directing for and on Television for the past 10 years. His dramas are not only trend setters in every way but are hugely popular both with Pakistani audiences and abroad. His style of writing is both funny and most thought provoking. His comments on social issues are focused without being offensive. Adeel Hashmi is one of the most popular and well known young directors in the world of media in Pakistan.
Personal Biodata (Life History)
Birth Name: Adeel Hashmi
Nick Name: Adeel
Age or Birthdate: Unknown
Father Name: Shoaib Hashmi
Mother Name : Salima Hashmi
Height: 5'7″
Hair Colour: Black
Eye Color: Black
Birth Place: Model Town Lahore
Education: MBA from Imperial College
Wedding or Marriage Status: married
Wife Name: Meera Hashmi
Languages: Punjabi, Urdu, English
Contact Address: Lahore, Pakistan
Adeel Hashmi is a man with the guts and he will soon make his legendary name among the top class Model and actors in Pakistani. Here is a nice collection of some awesome, beautiful and impressive  pictures of Adeel Hashmi. In this photo gallery, we have compiled a list of beautiful pics of Adeel Hashmi that are very attention-grabbing and just nice to look at. Let's have a look at these photographs in detail.
Adeel Hashmi Pakistani Actor and director – Unseen Photo Gallery