Bollywood Actor Ashmit Patel in Big Boss 4
Amshit Patel (born 13 January 1978 in Mumbai, India) is an Indian actor who works in Bollywood movies. Ashmit Patel is the son of Amit Patel and Asha Patel, the younger brother of Amisha Patel, and the grandson of the famous lawyer-politician Barrister Rajni Patel who was the Congress Pradesh Committee President of Bombay. His birth name is a blend of the first three letters of his mother's name Asha and the last three letters of his father's name Amit.
He studied at the Cathedral and John Connon School in Mumbai and later attended the University of Texas at Austin in United States, from which he received a bachelors degree in Business in 2000. After graduation he worked in his father's business for a while, but later decided to act in films like his sister.
Ashmit Patel in Big Boss Season 4
Big Boss 4, the house with almost all controversies that one can ever imagine in the wildest of dreams, has suddenly been transformed into a love nest. It probably is due to the nip in the air, the sudden change in weather conditions, which are hinting of more pleasant days ahead which  has simply got into the house inmates, as it seems like a love triangle is about to form in the  house.
As the initial days had seen, a love streak was being seen between the two young inmates, Ashmit Patel and Sara Khan, however, as time has passed, it seems as though there is a third angle to the love lorn couples tales, with the Pakistani celebrity Veena Malik,getting some real attention and interest from the cool Ashmit Patel.
Night cameras caught Veena cuddling the Patel boy like a baby while fondling and caressing him with love, as they lied covered on a bean bag. But just as Veena's fondness seemed to grow into possessiveness, an innocent and tired Ashmit dosed off in her arms. In this photo gallery we have collected many photos of Ashmit Patel in Big Boss 4. See this gallery and enjoy!
Bollywood Actor Ashmit Patel in Big Boss 4: Fantastic Photo Gallery
Ashit Performs Before his Entry in Big Boss 4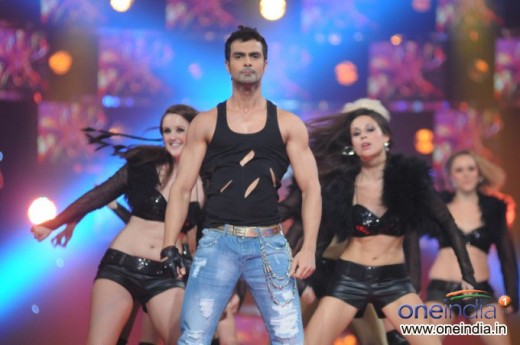 Sara Khan Finds Solace on Ashmit Patel's Shoulders in Big Boss 4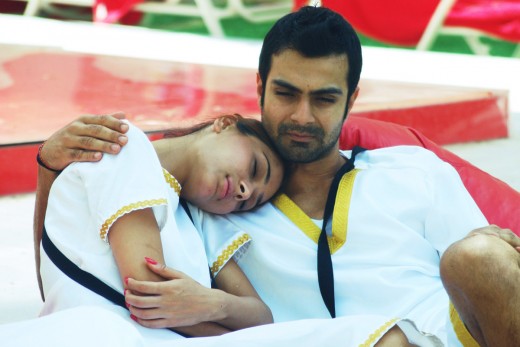 Ashmit Patel and Sara Khan in Bigg Boss Season 4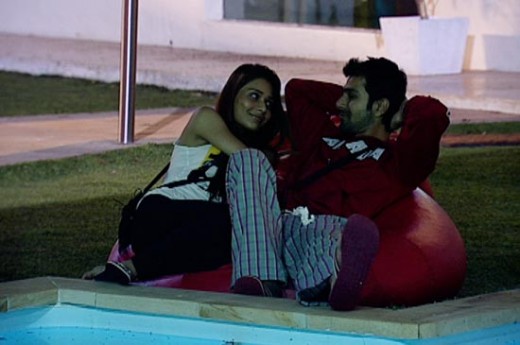 Aanchal Kumar with Ashmit Patel on Big Boss 4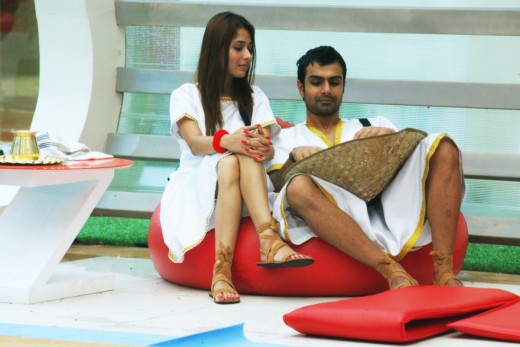 Sara Khan Seeks Comfort from Ashmit Patel in Big Boss 4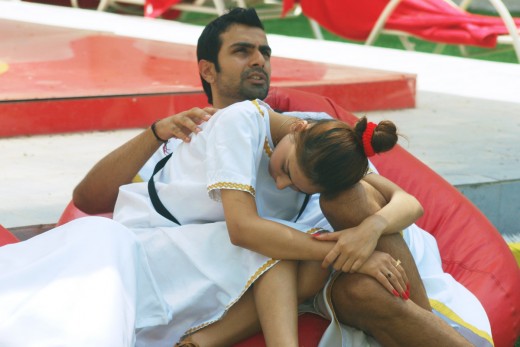 Big Boss night cameras catch Veena Malik Cuddling and Caressing Ashmit Patel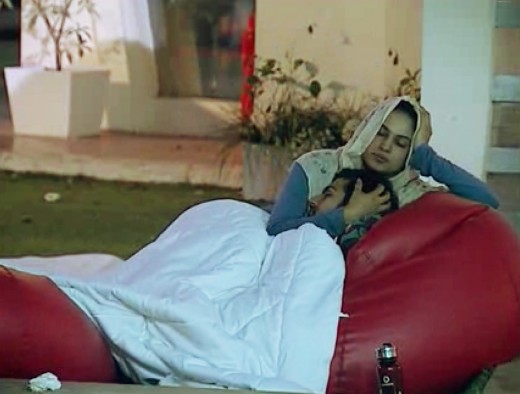 Salman Khan and Ashmit Patel in Big Boss 4 Show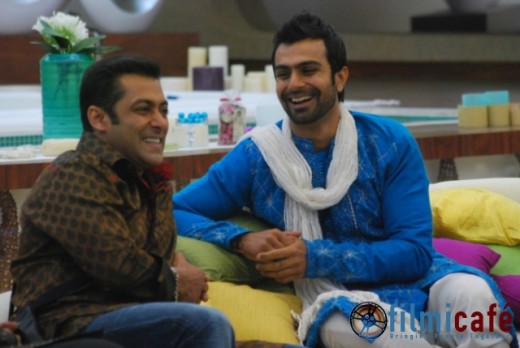 Veena Malik Doing Massage to Ashmit Patel in Big Boss 4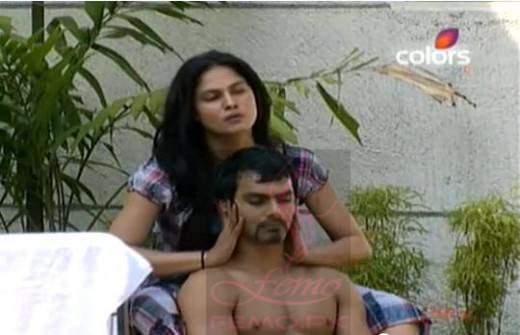 Sara Khan and Ashmit Patel in Big Boss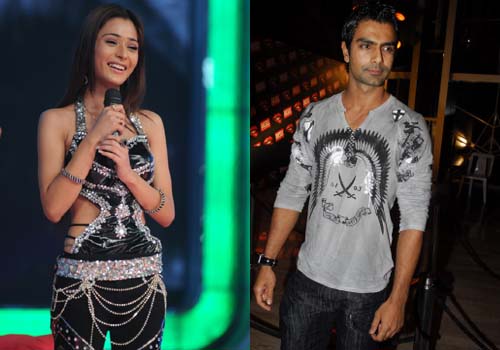 Veena Malik and Ashmit Patel Hugging kissing and Sleeping in Big Boss 4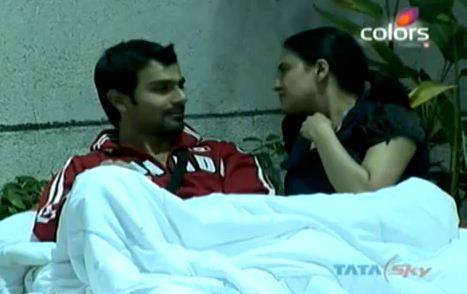 Ashmit Patel Flanked by Sara Khan and Veena Malik on Bigg Boss