7 Steps to Healthy, Luscious Hair
It frames your face and acts as an accessory to each and every outfit you wear – your hair is one of your greatest assets in the beauty department. Keeping your locks looking and feeling strong, healthy and voluminous should be a big and important part of your beauty routine.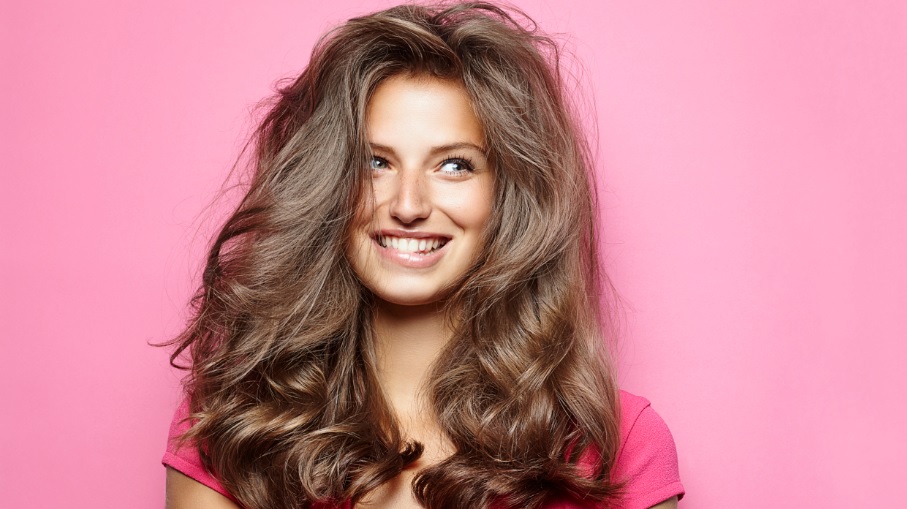 Here are 7 steps to take great care of your hair.
Treat and Protect
Hair that has been dyed or bleached definitely needs a little extra love. Hair dye contains chemicals that can damage your hair and leave it looking dry and brittle, which is only made worse when you blow-dry, straighten or curl your locks. Using a color cleanse treatment before using heat on your hair is a good way to protect it from the heat and combat any dryness and breakage – this tip will contribute to your hair's health and keep your color looking vibrant.
Protein Pump
We all know that eating enough protein is important for our bodies and for staying in shape, but did you know that your hair craves it too? Protein can help rebuild your hair structure, which is especially important for overly treated and damaged hair. There are a load of different options for adding protein to your hair care routine – from treatments to leave-in conditioners. A natural and affordable approach is to try an egg-based hair mask at home.
Don't Overdo It
That freshly washed feel is unbeatable, but over-washing your hair can actually be damaging. In between washes, your scalp produces natural oils which play an important role in your hair health and hydration, and washing your hair with shampoo full of chemicals can strip your hair of these natural oils. Nobody likes a greasy look, but giving your hair a few days of rest in between washes can be a helpful trick to try and boost hair health. Invest in a good quality dry shampoo to combat hair that feels dirty and try out some up-do hairstyles to stretch your wash time out by an extra day if you can.
What's in it?
We pay attention to the ingredients we put in our bodies, but what about the ingredients we put into our hair? Most commercial hair products, shampoos and conditioners contain a load of harsh chemicals that can be damaging your hair. But what ingredients should you be looking for? Keep an eye open for things like coconut, avocado or argan oil, aloe vera and spirulina to give your hair a boost of healthy fats and other nutrients.
Slim and Trim
Even if you're in it for the long haul and trying to grow out your hair to be long and luscious, your bi-annual trim is still super important. Clipping off dead ends not only ensures that the hair you have is healthy and hydrated, but helps make sure that your hair looks its best too, and even promotes hair growth in the long run. Popping in to see your hairdresser every 3-6 months for a trim and perhaps a treatment is a good investment into your hair's health.
You Are What You Eat
As a matter of fact, your diet does play a role in your hair health. Just like protein treatments and hair masks can be beneficial, actually including that protein in your diet will contribute to your hair health and growth too. Eating a full, balanced diet filled with proteins, healthy fats and vitamins is an important part of your overall health and this includes your hair, skin and nails. Fill up your plate with healthy foods like berries, nuts, avocados, leafy greens, fatty fish and other healthy proteins and you'll see your locks flourish.
Practice Mindfulness
Any part of your body is an extension of yourself and will be impacted by various factors – including what comes from within you. Stress plays a major role in your physical health and can present itself in various ways: skin problems, digestive trouble, chronic fatigue and you guessed it, thin, dull and brittle hair (that has a tendency to fall out). Managing your stress is important for all sorts of reasons and this is just another one to add to the list. Finding a healthy coping mechanism for dealing with stress and immersing yourself in a hobby that brings you joy can do wonders for the mind and by default, for the body as well. Take care of your physical health by taking care of your mental health first and foremost, and you might see incredible benefits.