Essential Urdu Novels Everyone Should Read
Reading is essential for an assortment of motivations. Reading is rudimentary to operating in today's society. It is of great value. It can have analytical capabilities, evoke rememberings, and even enlarge your fiction by reading words. Reading is beneficial for all in all matters of life.
The selection of books for a reader is quite a challenging task. It is a matter of interest and sometimes the state of mind, mood, and circumstances. There is a vast range of books available for reading, such as fiction, non-fiction, crime, horror, fantasy, literary fiction, self-help, poetry, novels, etc.
When we talk about novels, we have no limitation because it has an enormous variety of stories in different languages, like Friendship, Love, Horror, Mysterious, Funny, Sad, Romantic Novels, etc.
As we all know, the novel is an excellent part of literature. Today we are talking about the finest Urdu Novels.
La-Hasil by Umera Ahmed: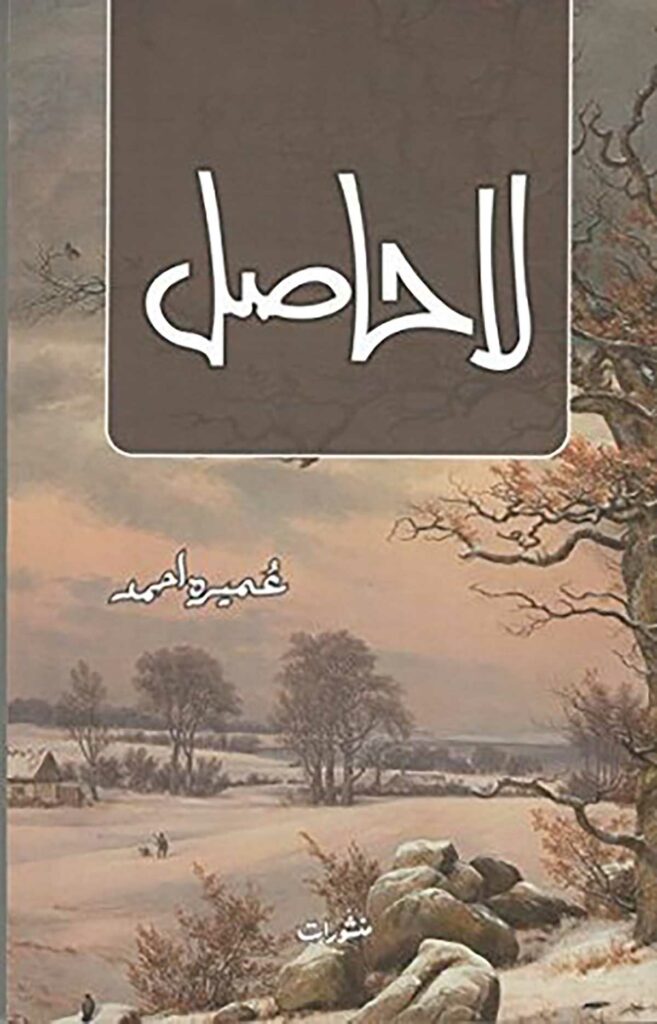 Umera Ahmed is a trendy writer from Pakistan. She has a remarkable prominence for delivering our society's different social and cultural aspects. Her writing tone is immaculate and precise. One of her master's pieces is la-hasil. Its name clearly shows the mood of this novel. La-hasil is a novel based on human desire, dignity, prejudice, and belief. There is a theme of deliverance and repentance. In this novel, there are two parallel stories. It's all about a woman's pain, her spiritual journey, her effort her belief. From my point of view, it is one of the best novels I have read.
Aik Mohabbat Sau Afsanay: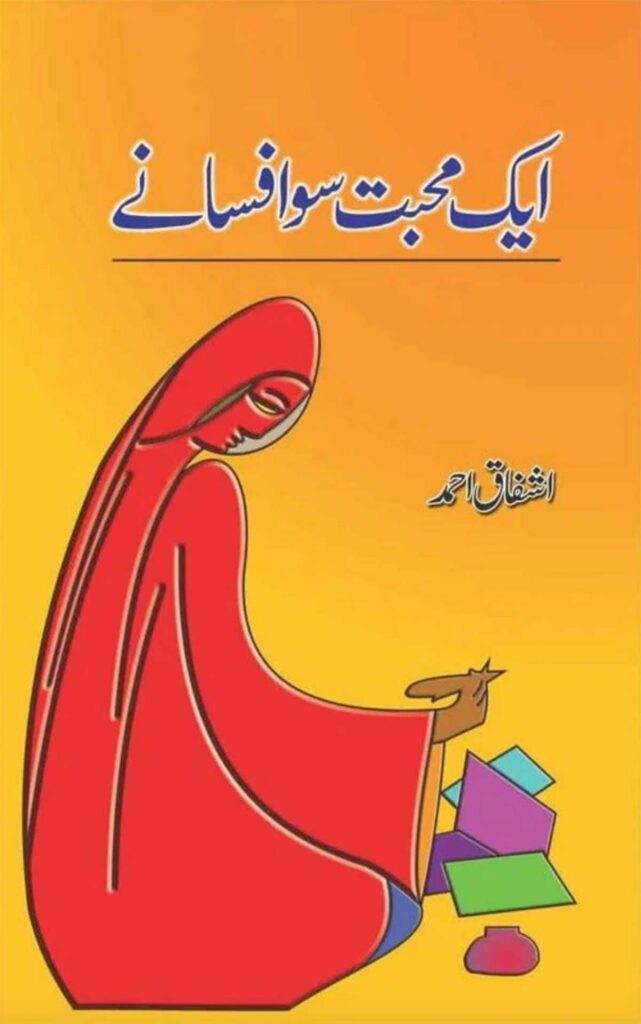 We never forget a versatile and unique writer when we talk about Urdu writers Ishfaq Ahmed is one of them. A well admirable writer is Ishfaq Ahmed. An introspection stimulating, practical, religious, well-knowledge person. His collection of works reflects his depth of knowledge and great hold on writing skills. Aik Mohabbat Sau afsanay is one of his best classic novels. This novel consists of short stories—the story of pure love and affection. When pure comes, some impurities also come along with it. So in this novel beautiful love stories with human cataclysm.
Raja Gidh: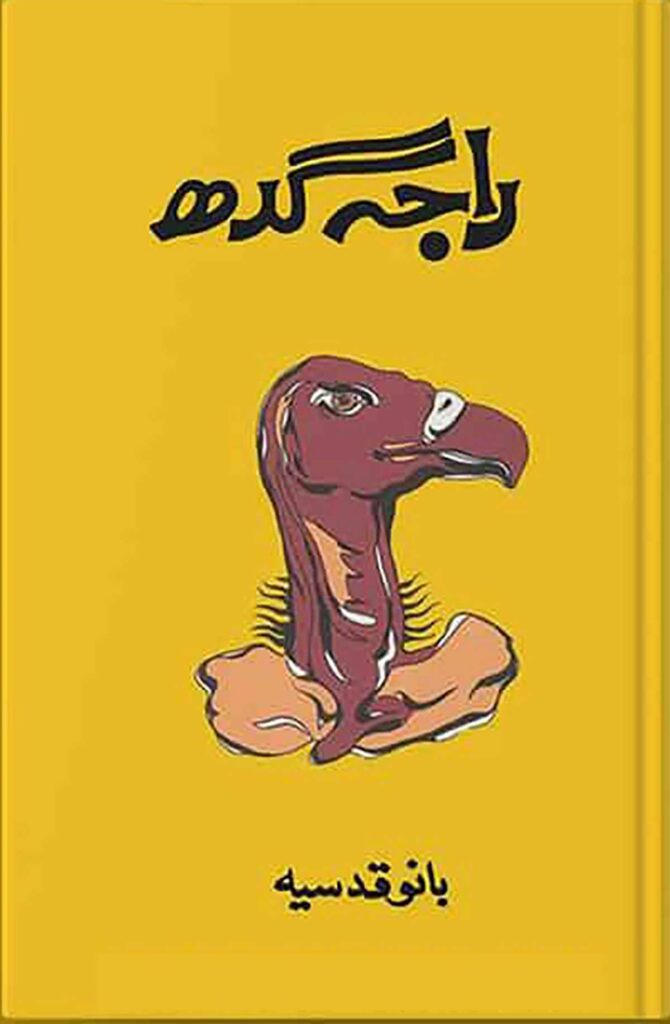 A well-known female Pakistani playwriter and novelist is Bano Qudsia. Also, know as bano aapa. She is the gem of Urdu literature. She begets outstanding and remarkable drama, novels, and short stories. Her writing skill is also for stage and television dramas. She wrote in Urdu and Punjabi. Raja Gidh is her famous novel. This novel is the way of her recognition. The name of this novel is a combination of human and animal. Raja is king, and Gidh is a vulture. Vultures as an animal feast mainly on the corpses of deceased animals. The theme of this remarkable novel is an unusual journey of determination. In this novel, a reader used to illustrate the trespassing of honorable limits imposed by society or religion. And the concept of Halal and Haram.
Umrao Jan Ada by Mirza Hadi Ruswa: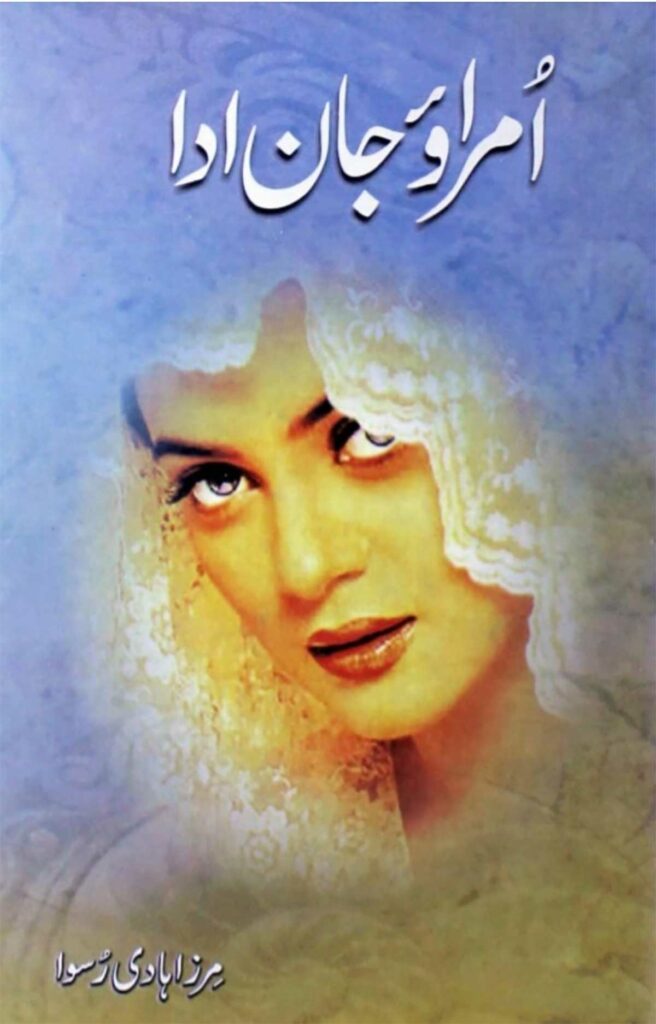 Mirza Hadi Ruswa is one of the writers with full command of writing skills. He is a writer of fiction, predominantly astronomy and philosophy, and of course, religion. He is also a poet. He was born in Lucknow before the partition of Indo-Pak. He works as an advisory board on the language of Nawab of Awadh. Umrao Jan Ada is one of the finest Urdu novels. Who covers the bitter truth of our society? It is the story of a girl name Amiran whose father sells her just for little money. She learns to dance and sing. Then She became a great dancer name Umrao Jan Ada. Who was the heart of "Lucknow"? A well-known Tawaif. This stunning novel beautifully depicts an exact picture of Lucknow's social and moral insincerity.
Moreover, the story of this heart-touching novel covers the love affair and ups and downs of a young girl's life in curling society. She faces a lot of encounters with culture. This famous novel is a part of television and film in Pakistan and India. No doubt it is one of the most acceptable Urdu classic novels.
Bahao by Mustansar Tarar: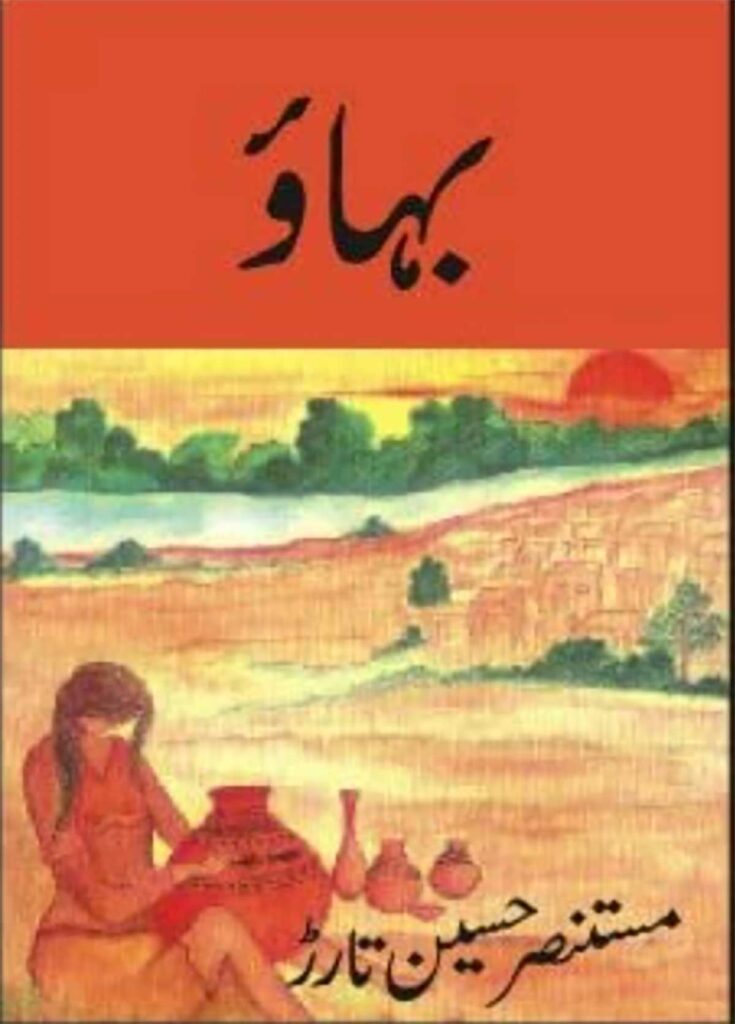 Pakistan's most famous well know celebrity and personality are Mustansar Hussain Tarar. Everyone knows him. He is a pioneer of the first-morning show of Pakistan, an actor, a travelogue, the best endorser for tourism projects in Pakistan, and a fabulous author. His writing collection is a classic addition to Urdu literature. Bahao is one of them. It is the recreation of the Indus valley civilization. It is not a traditional Pakistani novel usually based on tragedy, romance, and family politics. It explores complex human relationships, survival, and constancy and is a serious literary novel. You are a lover of Urdu classic fiction, and this is the best choice to read.
Aik Din by Bano Qudsia: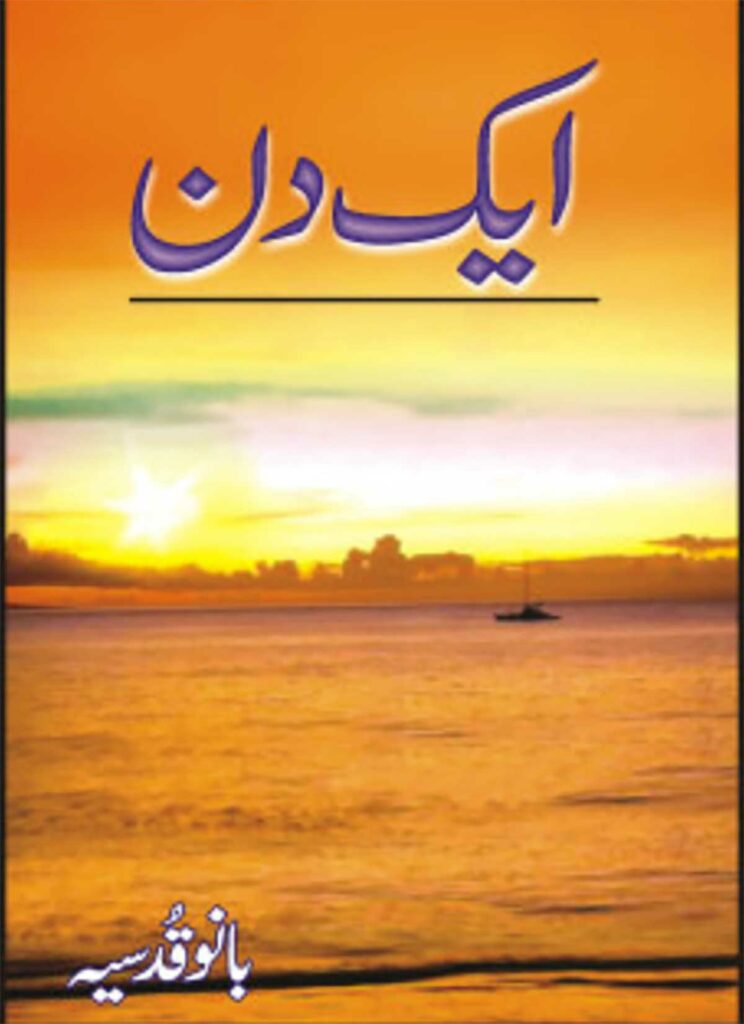 Bano Qudsia was a notable Urdu novelist and playwright who created several unique classic Urdu writings. Bano Qudisa was not only a brilliant and philosophical author but also the country's backbone. She produced impressive and world-famous novels that made space not only a treasure of Urdu literature but also a reader's heart. Aik Din is a novel of romance and love. The story is around between a selfless man and a woman, a man who can do everything for their lover. But as per the novel, Aik Din is the day when the turning point of her life began. It is a fabulous story about society and the hardships that trouble. The author beautifully expresses the emotion and feelings of the couple. This creative novel is for anyone incredibly disappointed with their current lifestyle. If you like romantic stories, then this novel is perfect for you.
Aangan by Khadija Mastoor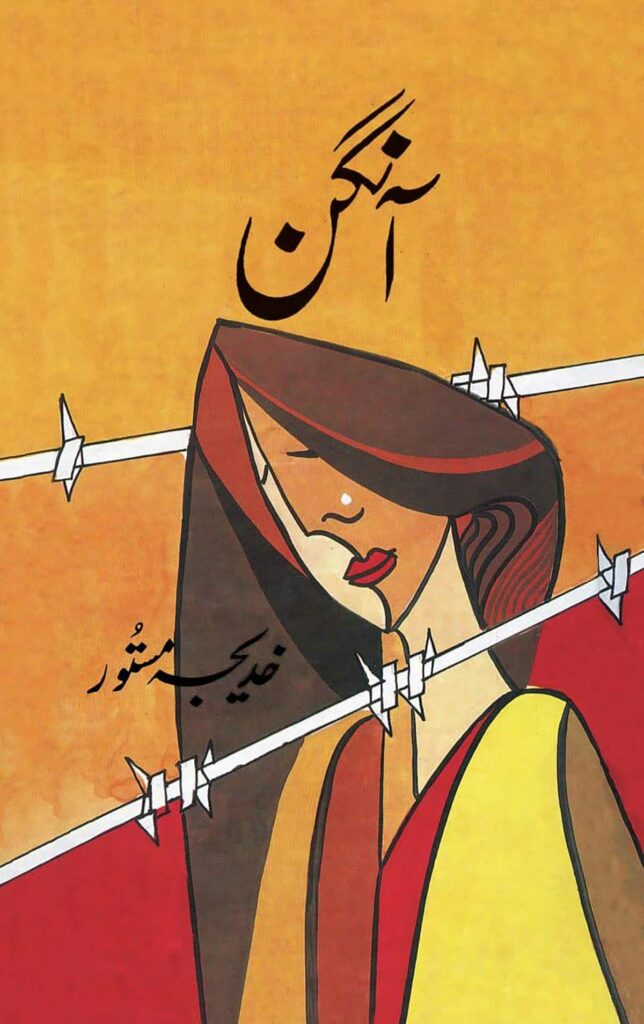 Suppose we talk about a female novelist whose writing standard is too high, and she enhanced its profundity through her creative intelligence and artistic talent. In that case, we will never forget the name of Khadija Mastoor. She belongs to an intellectual family. Her younger sister is also a short story writer and poet, and her young brother is a columnist. Her work reflects it very well. Aangan is a world-famous and remarkable novel, which translates into more than 12 languages. Aangan is the best strong story about the partition of India. It displays the pre-partition effort & the propensity of Muslims to participate in the political headway to free themselves from British control. This novel is about a standard family living in a small village in an undivided India. Where regulations, societal standards & limitations are well-assessed but still, some instances bring hazards to the family. The story is about the ups and downs of family-The difficulties which they faced after their father's death. In this novel, the involvement and concentration of women seem overpowered. She resolved to protect herself from all the heartbreak. The tragic family at the hand of the trajectory, desperate times of deprivation, the confinement of her father & uncle, and battles fought by the women of her family. This masterpiece is a clear impression of a woman. A compassionate woman can devise a house—an egoist and abhorrent woman enough to destroy a home quickly.
Mirat ul Uroos by deputy Nazeer Ahmed: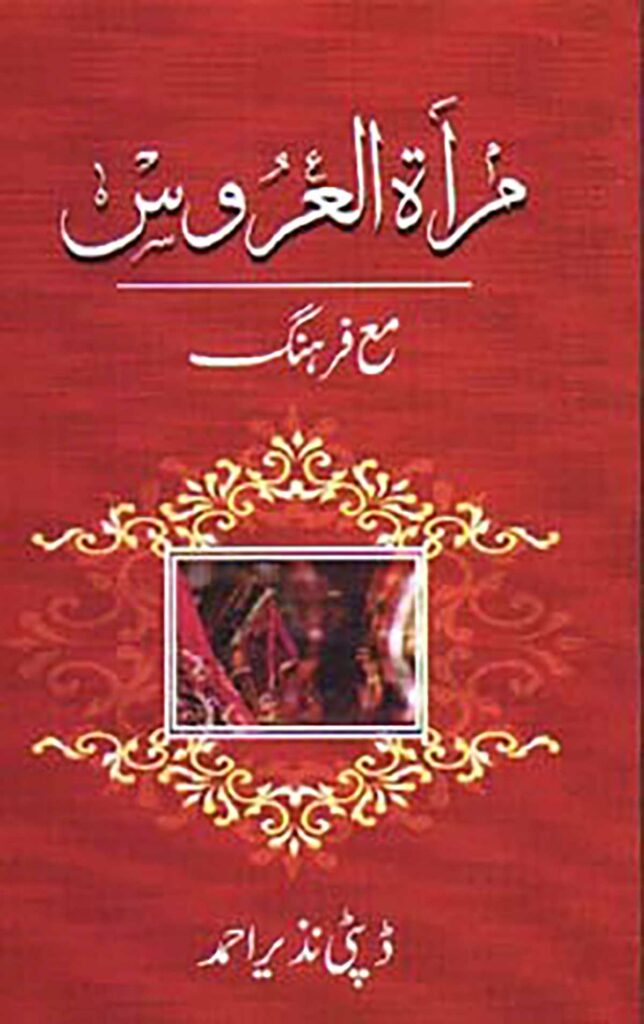 Deputy Nazir Ahmad's full name is Maulvi Nazir Ahmad Dehlvi, a frontiersperson in many domains. He is the first Urdu novelist and the first predictor who formed a good storehouse of publications for females. Deputy is a man who fantasized about a manifesto for feminism. Nazir Ahmad produces many reformative novels. He emphasizes the education of girls as well as training them in handling domestic affairs. His novels include Mirat-u-Uroos, Nabaat-un-Naash, Taubat-un-Nusooh, Fasana-i-Mubtala, Ibn-ul-Waqt and Rooya-i-Saadiqa. Among all of them, Mirat ul Uroos is his famous novel. It is a unique book for kids and youthful girls. The author endeavored to smudge a concept of an ideal female. He delivered a discourse on ethical matters and female schooling. In this novel, a difference in the lives of two characters, Asghari and Akbari. Akbari is a character as a passive and inadequately educated lady. Who faces lots of difficulty in her practical life. Her poor judgments and unhealthy behavior aggravate her situation. In contrast, the second character is Asghari, a humble, hardworking, enlightened, and secure young lady. However, she encounters a difficult stage of life. She not only handles her issues but also abides by everything around her entirely.
Hamsafar by Farhat Ishtiaq: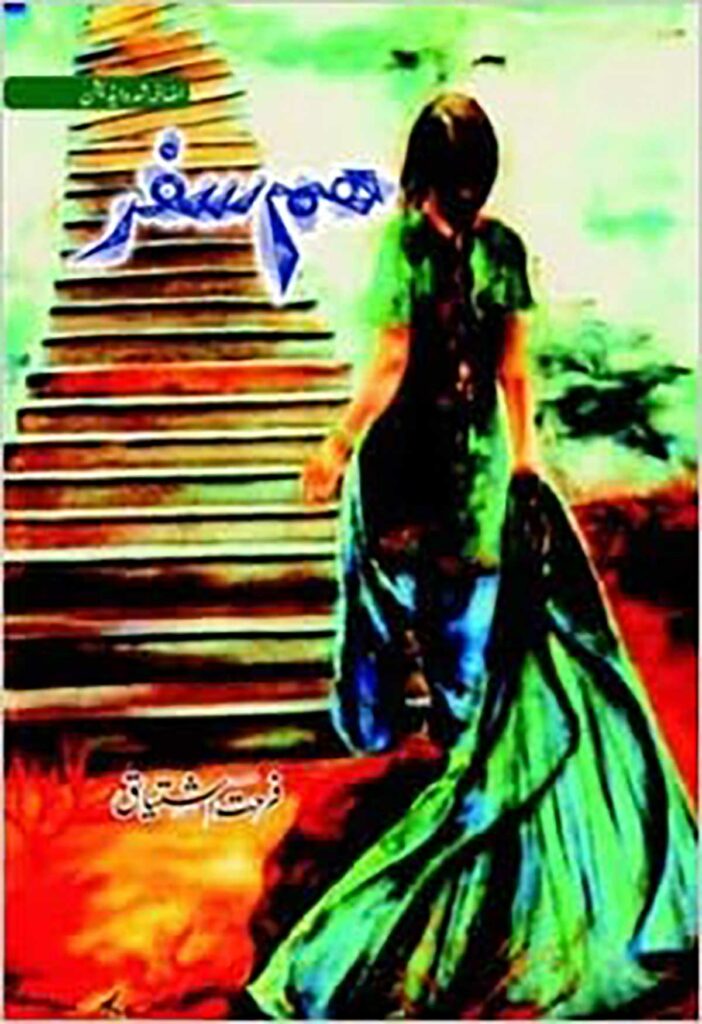 Farhat Ishtiaq is one of my favorite novelists, screenwriter, and author. She is well known among all but especially the woman. Her writing skill produces the reader with a romantic family tragedy and a love triangle. Her novel engaged the reader very well. And this novel cannot place down without finishing it. It is fiction about the matter of families and relationships and their egotistical conflict, desire, self-interest, and misunderstanding. The Humsafar novel delivers a persecuted heroine, a prosperous and attractive hero, a wicked mother-in-law, and different tactics and repulsiveness that verify that heroin is severely distressed. For a reader who loves leisure reading, it is the best choice.
Bano by Razia Butt: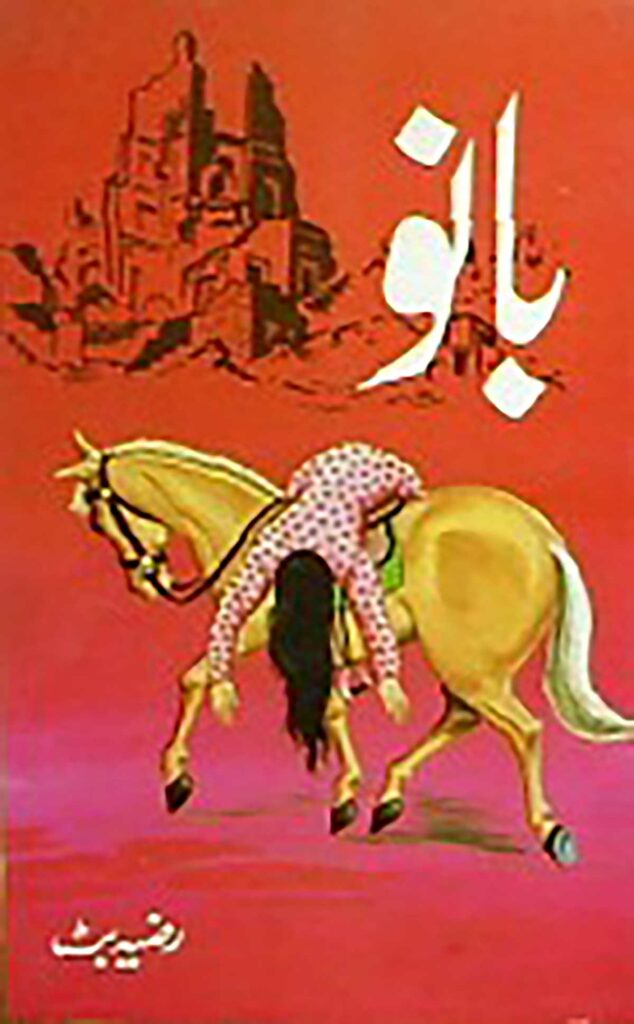 Razia butt is an asset of Urdu literature. Her Urdu writing aptitudes were outstanding. She was a great Urdu novelist who produced more than 50 remarkable novels. She is not only prevalent in females and households but also a writer whose readers belong to every gender and age. Her Urdu writing skills were undoubtedly impressive today; I'm talking about my favorite novel, Bano. Novel bano has succeeded in multiple awards and awards, and it has evolved into a part of television and films. This masterpiece was translated into English, also. The central composition is about the effort back of the partition. In this novel author wrote that Muslims and their assets were not safe in India.
Bano and Hassan's story. This impressive novel displays the considerable damages and sacrifices of a smashed dream. Along with this, the novelist delivers a sad romantic tale very intelligently. After reading this novel, it is impossible to hold on to your feeling and your eyes flow. It is a recommendable Urdu classic novel. Readers will love it.