Useful Tips to Avoid Spam Calls and Messages
In the past, it was the landline phone that rang during our rest time, delighting us with a call from a telephone salesperson and their useless offers. Although the commercial agents are doing their job, we cannot help being concerned about these types of calls, especially now, when they also reach us via mobile.
Surely at some point, especially after that call at inappropriate hours, you might want to be able to block such calls, and since you are not the first or the last to think about this problem, there are some tools and tricks that can help you identify and block unwanted calls.
Here, in this article, we will tell you about spam calls and messages and show the best tips to avoid them.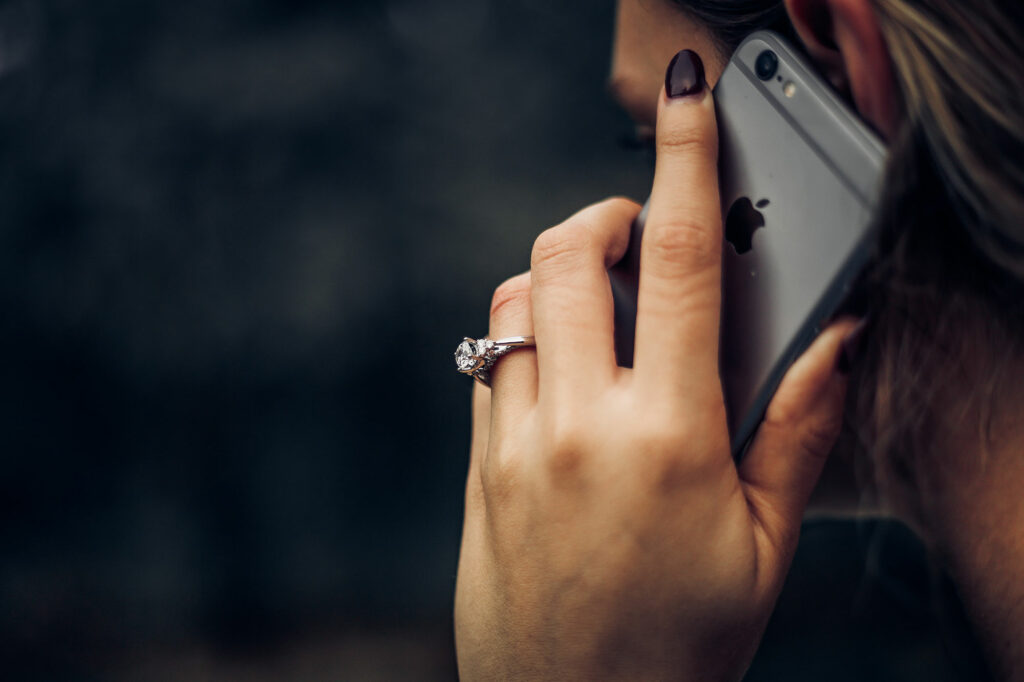 What are spam calls and messages?
Spam telephone calls and messages are any type of communication via telephone (landline or mobile phone) that has not been requested or expected by the user. They are aimed at offering, promoting, or provoking interest concerning a service, product, or company.
The concept of telephone spam comes from the internet, from "spam" or "junk" mail, that is to say, from the unwanted e-mails that we receive every day in our mailbox without waiting for them or having requested them (jokes, chain letters, hoaxes, etc.).
The most common calls and SMS that users receive are connected with telephony, television, insurance, banking services, etc. The time these calls are made at usually coincides with our rest hours at home after the work day (a clear sign that the companies that carry out spam do so in an organized manner and seek the best use of their commercial activity).
In addition to the fact that these recurring calls and SMS messages are very annoying, some less cautious users may end up accepting services that they might not be interested in a priori.
Where do spammers get my data?
According to the law, telephone directories are considered "sources accessible to the public". So if we do not tell our telephone operator otherwise, that is, if we do not ask them to exclude us from these directories, spammers will have a free hand to use our numbers.
Tips to avoid phone spam:
To avoid all this, we recommend following these recommendations:
– Unsubscribe from the telephone lists through your telecommunications operator.
– Never rush to decide in case a service is offered by telephone. That is, never say YES since the calls may be being recorded and therefore a YES would be a formal consent to the contract.
– Do not be afraid to say NO to a call of this type or directly not give any sensitive information or any other data that you do not want to give (your ID, address, credentials, etc.). Furthermore, if you feel pressured, you can always hang up the phone and end the call.
– Any commercial telephone call should identify the caller, the commercial purpose of the call, the essential characteristics of the product or service offered, its price, and the right of withdrawal.
– Do not rush into making decisions and refer the caller to send you all commercial information by post to your address. If they say that it is a contract offer that is accepted exclusively over the phone, tell them without shame that you agree only when you have the contract physically in front of your eyes.
– As for any contract, we have the right to renounce it during the seven days following the receiving of a product or service. This right is free and we do not have to claim anything to demand it (right of withdrawal).
Block calls from the phone:
If you want to get rid of spam calls on the phone, you can add your number to the Do Not Call List. Legitimate telemarketers must avoid calling landline and mobile phone numbers included in the list.
There is an option to block an unwanted call made on your landline with the help of your phone provider. You should dial the *60 code and follow the guidelines.
What concerns mobile phones, you can use special apps, such as Truecaller or Robo Shield, or resort to the operating system itself and block annoying phone numbers manually.
The problem with this is that we will either have to answer a call to know that it is spam or directly block a number if it seems suspicious to us.
That is why, before blocking, we recommend using services like PhoneHistory or Spydialer to verify the number and its owner. It is also possible to search for the phone on Google and check if it is registered in any list as spam.
How to block calls on iOS?
If we have chosen this option and our phone is an iPhone, we have two accesses to block phone numbers or contacts. The first is from the phone's recent calls tab and the second is directly from contacts. If we have just received a call and we want to immediately block the number, we will go to the recent calls tab and click on the "i" with a blue circle.
Once inside this menu, we will only have to click on the option "Block this contact" so that they can never call us again. If for some reason we had already saved this phone as a contact previously, we just choose it from the contacts and follow the same procedure that has just been mentioned.
How to block calls on Android?
In the case of mobiles that operate with Android, this option to block incoming calls is not incorporated natively in the operating system, although we can find it available in some customization layers from manufacturers such as Samsung, Xiaomi, and OPPO. Although it is also accessible from other manufacturers through the Google Phone app.
However, if our phone does not have the option, we can do a little trick. It is about diverting the calls of contact to the mailbox, but for this, we will have to first save the number in the phonebook. Once we have saved it, we go to it and enter its editing. From here we will press the forwarding option "To voicemail", and that's it, whenever that number calls us, it will go directly to the mailbox.