19 Unusual Examples of Celebrities Transformations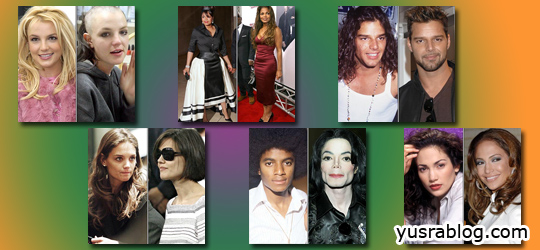 Today we are going to explore some of the unique concepts in the form of celebrities transformations which can be the inspirational and unique source for our users. It can be normal domain for them to gain or lose weight, to whiten their teeth, to make a face lift or even plastic surgery. In this showcase we present a list of 19 astonishing, compelling and makeover examples of celebrities transformations that will surely get your imagination flowing freely. Hope you'll like this post.
Janet Jackson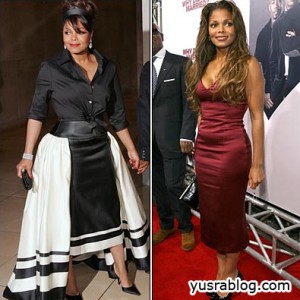 She was in the range of constant variations in gaining and losing weight a lot for the past few months but an amazing slimness has been achieved by her during the preparation of her new CD "Discipline". She managed to slim down and keep her body toned.
Peter Jackson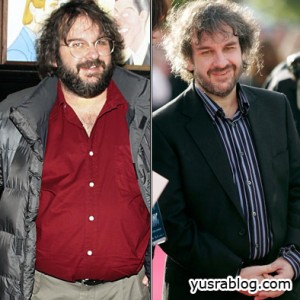 Director of popular film "Lord of the Rings", has decided to lose weight and he dropped his extra pounds during the making of his "King Kong" project. It is really an amazing example of speedy lose weight.
Nicole Richie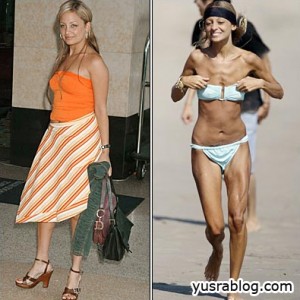 There was time when gossips (Eat a sandwich!) flow in the form of internet bits after taking a look at her body, but she changed her habits during pregnancy and she is hot, sexy and fabulous now.
Michael Jackson (Late)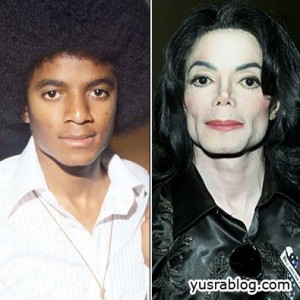 It was brilliant example of whole body and face transformation. He was the King of POP. Miss you Jackson.
Ashley Tisdale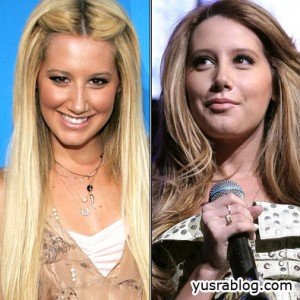 Mesmerizing and vivid approach of nose transformation in the form of Ashley Tisdale. She looks pretty now, don't you think?
Oprah Winfrey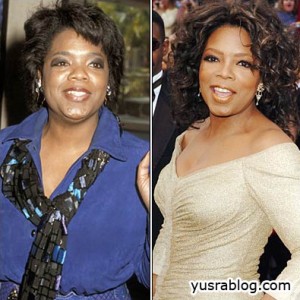 She is the sparkling queen of media. Oprah Winfrey has long battled with her weight and style, but has managed to look amazing the last few years.
Anna Nicole Smith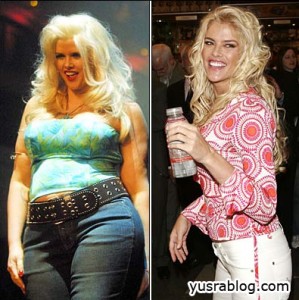 Amazing and interesting celebrity transformation in the form of weight myth. It was the result of Plastic Surgery while other says that is was due to TrimSpa.
Britney Spears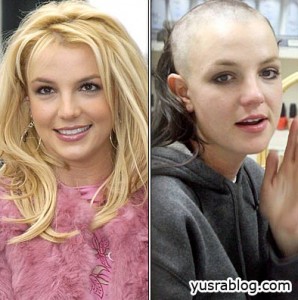 Versatile and sandy transformation by famous Britney Spears.
Jennifer Lopez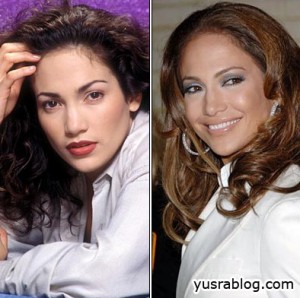 What an impressive look by hot Jennifer Lopez.
Ricky Martin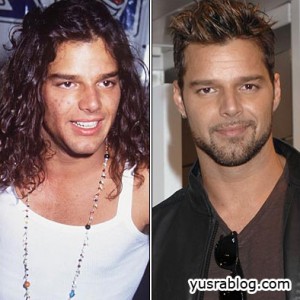 A cool Acne transformation by Ricky Martin and he is handsome gentleman now.
Star Jones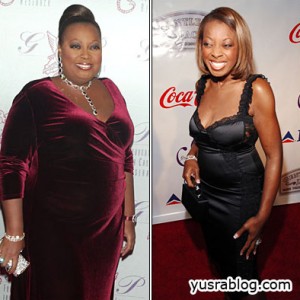 I think it is one of the most radical transformations ever for a celebrity. Star Jones was the host of "The View". She has amazingly lost her weight aided by a doctors team. She has gained sexiest, hottest look by losing her jolly and friendly personality.
Kirstie Alley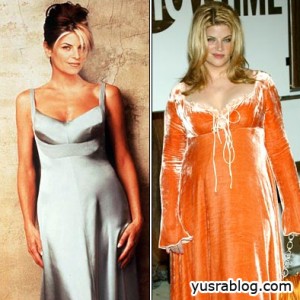 She was the great beauty of TV show "Cheers" but afterwards she let herself go and got fat, really fat.
Ashlee Simpson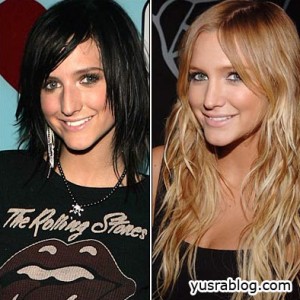 Brilliant example of blond hair and brand new nose transformation. Which look do you prefer?
Katie Holmes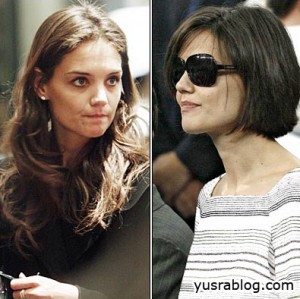 A new, completely different look by Katie Holmes after the transformation of her long, wavy hair.
Shakira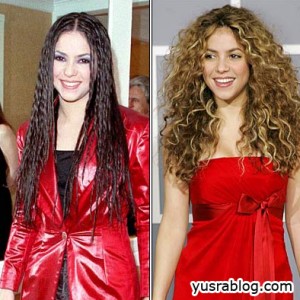 Shakira who conquered the world by her vibrant dance has changed her long, black hairs into blond locks. How do you prefer her?
Enrique Iglesias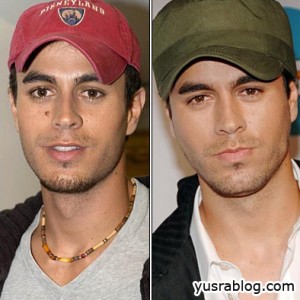 Do you notice something missing? He has decided to lost his trademark feature by going under mole transformation.
Paulina Rubio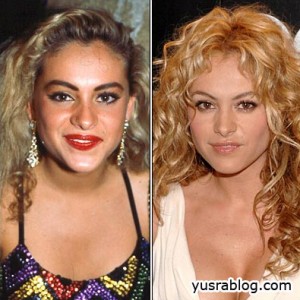 Famous singer Paulina Rubio with her best look by makeovers transformation of her massive hair and eyebrows.
Luis Miguel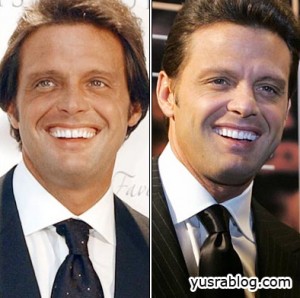 He is the most successful Latin artists for ages.  He has transformed many little things in a big package. His hair looked weird and a prominent fixation of gap between his front teeth.
Sabrina Sabrok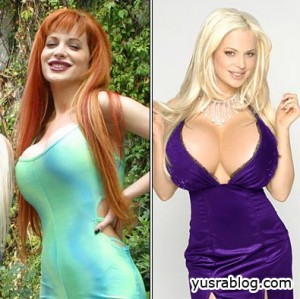 Unbelievable? This gorgeous beauty is Argentinian Sabrina Sabrok, who first started as the lead singer in a rock band, before moving to Mexico to become a model and appear on TV shows. She has gained popularity due to a couple of reasons. A vivid feature is her bust size quite often, and most recently, she had her backside enlarged as well. Girls, please do not try this at home.