Download the Internet Explorer 9 Platform Preview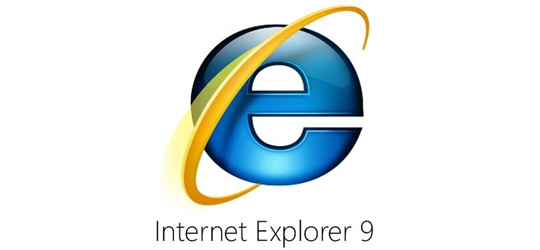 Internet Explorer 9
Today Microsoft released the developer preview of Internet Explorer 9. It's the first look we've had at Microsoft's flagship browser since it first revealed details late last year.
The preview is bare-bones: after playing around with it, I can tell you that it doesn't have much in terms of user interface — or anything else for that matter. This is more of a proof-of-concept than a web browser (there isn't even an address bar). Still, it provides a good glimpse into what we can expect from IE9: a complete reboot.
HTML 5 Support
For one thing, it supports HTML5, the new version of the mark-up language that supports more dynamic web pages, video embedding, and geolocation. That becomes apparent when you test things such as the "HTML5 T-Shirt designer," which uses HTML5 and XHTML to let you paint your own shirt. It definitely brings Internet Explorer closer to rivals Firefox, Safari, and Chrome in terms of functionality.
IE9 Acid3 test
Microsoft also focused on adhering to web standards. IE9's Acid3 test — a measure of how well a web browser follows certain web standards — achieves a score of 55/100. Firefox 3.7, for comparison, scores a 97/100, so still not great. Microsoft also shows off its improved compliance with CSS, including rounded corners (if you've ever developed for previous version of IE, this is definitely a sore spot). Microsoft also seems intent on being compatible with CSS3, which is currently under development.
No Windows XP
In order to bring IE9 into the new era of the web, Microsoft had to sacrifice a few things. The big one: IE9 will notsupport Windows XP. It could prove to be a smart move, as it might help push more people to upgrade to Windows 7. More importantly, it makes IE9 as web-compliant and advanced as possible.
Microsoft still has a lot to do to win back web users and developers; its market share continues to erode as other browsers with stronger developer ecosystems and more standard-compliant features. This is a strong start though, and a good sign that Microsoft is taking its web browser rivals very seriously.
Download Internet Explorer 9 Platform Preview
Internet Explorer 9 Platform Preview is now available for download. This Platform Preview is released to basically give developers a sense of how the performance, compatibility and standards support is going to look like, come the final thing. This is not a full fledged (UI bits are not included) browser, and hence is not recommended to be used for regular web browsing.