Men's Fashion: 5 Style Tips To Transform Your Look
Most men are after simplicity when it comes to fashion, and the good news is that most style tips for men are straightforward, as less is always more in this case. Not only can you elevate and upstyle your outfits with simple tips and tricks, but men are also often able to spend less if spending wisely.
If you aren't entirely sure where to start, we have rounded up some of the most practical and simple tips and tricks for you to upstyle your outfits and create a unique signature look.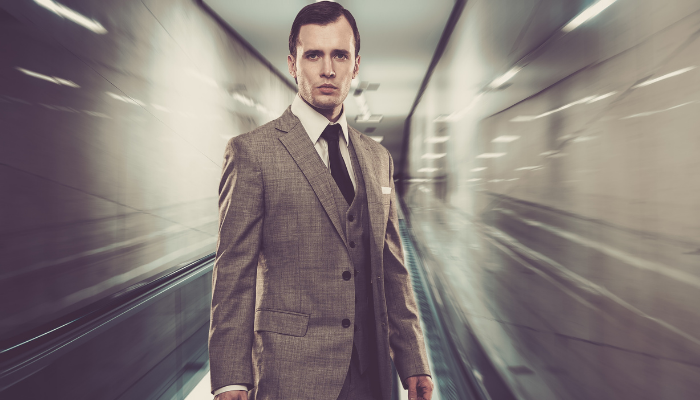 Here's how you can transform your look to be the best-dressed man in the room regardless of the occasion.
Wear Formal Shoes More Often
There's no doubt that sneakers and trainers are the more comfortable shoe option, although you should only wear trainers when working out at the gym or going for a jog. On the other hand, sneakers can be exceptionally trendy. However, when it comes to elevating, dress shoes and different styles of formal shoes are best. If comfort is an essential expectation for you, it would be worth your while considering height insoles as these won't just add a bit of height for you, but they will also maximize your comfort.
Declutter Your Closet
If your closet still contains outdated clothing pieces or worn pieces, it is high time to donate them to a charity or throw them out. Decluttering your wardrobe will keep your outfits up to date. It is best to declutter at least once each year. While some items surpass trends and last for what may seem like forever, other pieces in your closet need to be replaced, such as socks and underwear, while others need to be updated. You don't have to throw out all your clothing, but you should part with unflattering items, items that don't fit quite right, and items that have gone out of fashion ages ago. Therefore, it is time to let go of those crocs, khaki shorts, and jorts.
Invest in Core Closet Essentials
In both men's and women's fashion, there are timeless pieces that are worth investing in. For men, these pieces are a leather jacket, quality knit sweat tops, a pair of well-fitting denim jeans in a dark wash, dress shoes, iconic sneakers, and few others. Once you have decluttered your closet, you should invest in these quality pieces that can withstand the test of time in changing fashion trends and help you instantly upstyle any outfit with ease. It is always best to spend a bit more on timeless pieces, as these items can last a lifetime if cared for well. How you care for your clothing is just as important as the quality, so be sure to properly follow the washing and care instructions.
Have Your Clothing Tailored
There's not much that's more important than men's fashion than fit. Finding your perfect fit is vital for your overall look. What's more, the standard and generic sizes in clothing stores do not cater to everyone's unique body shape, so having your clothing tailored is the best solution in store sizes that don't meet your requirements. While you can have any clothing items tailored, you should prioritize tailoring formal wear clothing. An ill-fitting suit can leave you looking quite unkempt, smaller than what you are, and generally uncomfortable. Fit is just as important as style, if not more important.
Invest in A Good Quality Watch
Men's accessories are not nearly as broad as women's, and this fact works in your favor as you won't ever need to feel overwhelmed by endless options. A good watch is one of the most important men's wear accessories out there, as it can even serve as a piece that enforces your signature style. Be sure to opt for a watch that compliments your overall fashion sense and one that is not too large or too small for your wrist size. Your timepiece should be a statement piece that pulls together your overall look. While you can consider other jewelry accessories, it is always best to opt for timeless men's accessories, such as silver or gold chains, silver or gold bracelets, or leather bracelets.
The world of men's fashion is significantly more straightforward than women's fashion. Although, there are still important rules and guidelines to follow. Before you start investing in closet additions, you should find your perfect fit and focus on quality over quantity. You should also add trendy accents to your outfits to keep things versatile while finding your signature look.