Film Premiere Fashion Trend 2010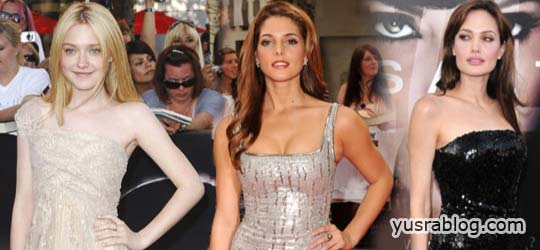 {YBA} Film Premiere Fashion Designs of 2010. In this Premiere fashion program hot glamorous celebrities had dress-up by a famous experts dress designers styles. You would like these fashion dresses, Film Premiere Dress Fashion Style 2010
Katie Holmes dressed at New York premiere
Katie Holmes dressed down for the carpet at the New York premiere of "The Extra Man", with this stripy navy and red Celine dress.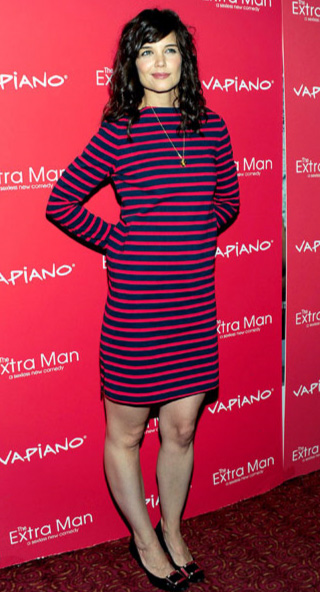 Film Premiere
Dutch model and Victoria's Secret angel, Doutzen Kroes, wore a ruched pillar box-red mini to match not only the carpet, but the backdrop too, at "The Extra Man" premiere in New York.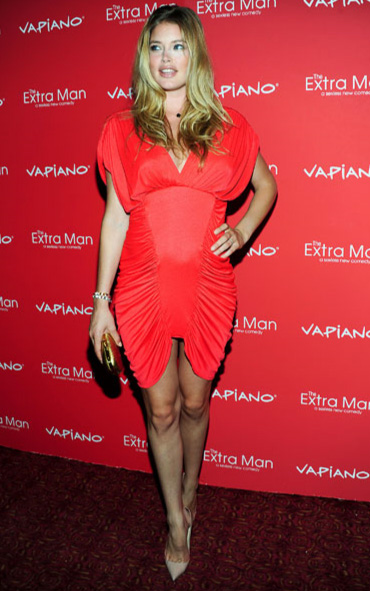 Stephanie Pratt Film Premiere Fashion
Who needs designer when you can look this cute in head-to-toe Topshop? Stephanie Pratt of "The Hills" shows us how high street glamour is done.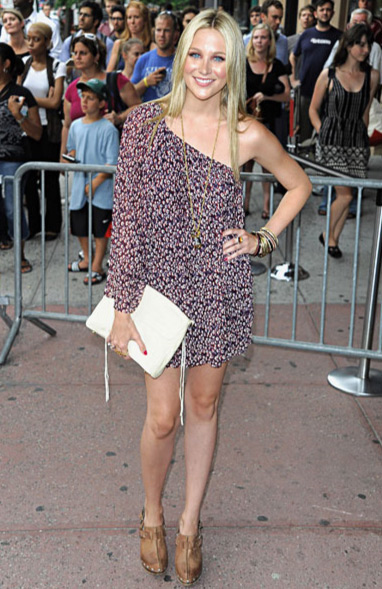 AnnaLynne McCord in pale grey
"Beverley Hills: 90210" star, AnnaLynne McCord in pale grey Alice + Olivia at the 'Inception' premiere, in Los Angeles.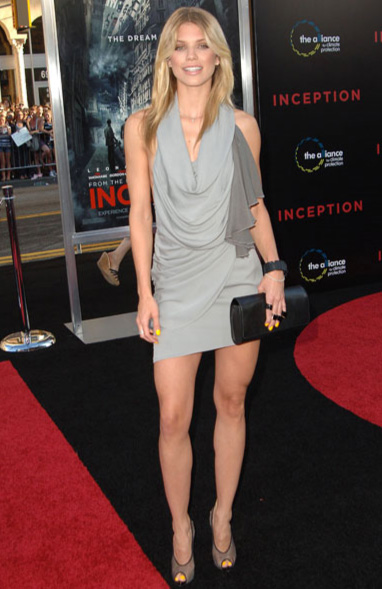 Marion Cotillard French Actress
Showing off those European curves, Oscar winning French actress, Marion Cotillard, looked to L'Wren Scott for this figure-hugging metallic blue dress, at the premiere of her latest film, "Inception", in Los Angeles.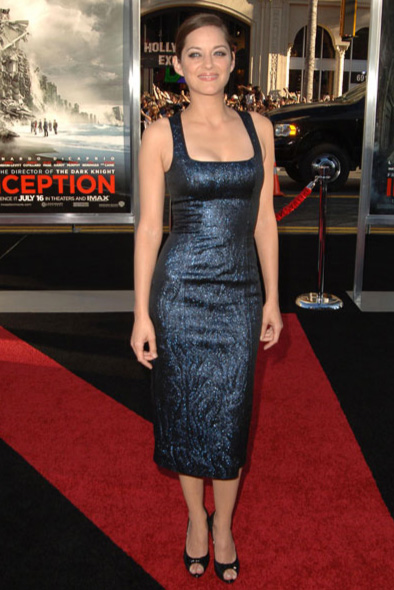 Amanda Crew film Charlie St. Cloud
Also in L'Wren Scott is lucky Amanda Crew, who locks lips with teen heartthrob Zac Efron in their latest film "Charlie St. Cloud".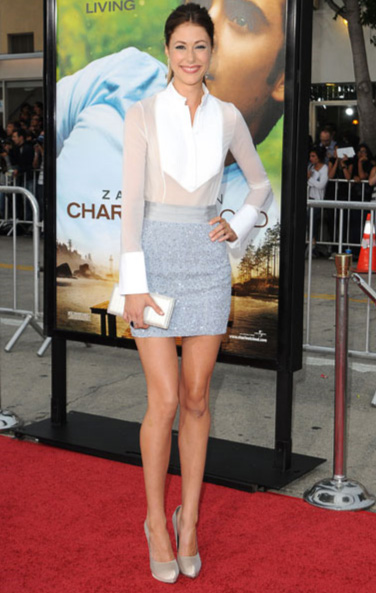 Vanessa Hudgens Film Premiere Fashion
And there to ensure his eyes did't stray was girlfriend and former co-star in the 'High School Musical' films, Vanessa Hudgens.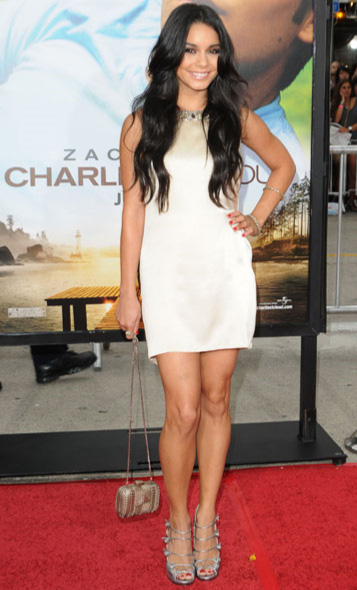 Reem Acra Dress Fashion
Wearing a nude, silk, backless mini by Reem Acra, with Jimmy Choos and a Ferragamo bag.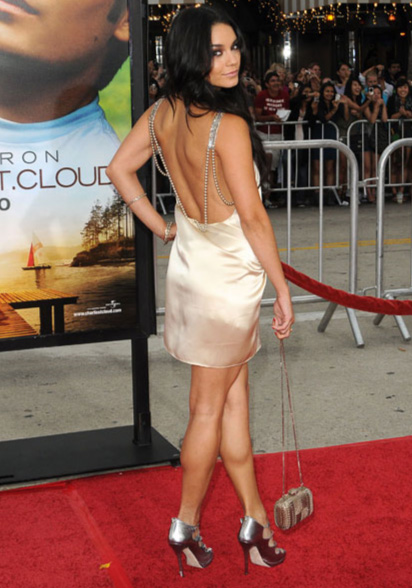 Cameron Diaz wore a Bottega Veneta cream mini dress
Cameron Diaz wore a Bottega Veneta cream mini-dress cinched in with a black belt, to the German premiere of her latest movie 'Knight and Day', in which she stars with Tom Cruise.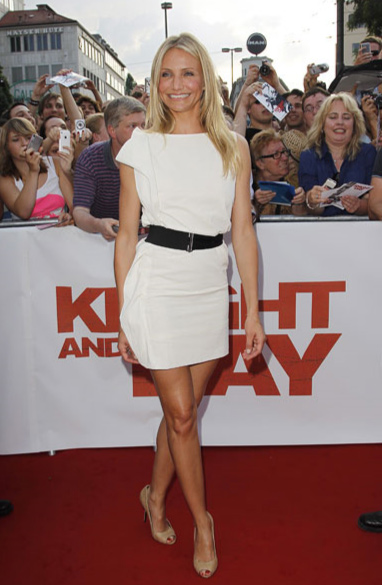 Angelina sparkling Armani mini
For the Los Angeles premiere of her long-awaited film 'Salt', Angelina opted for classic understated glamour, in her sparkling, sequin Armani mini.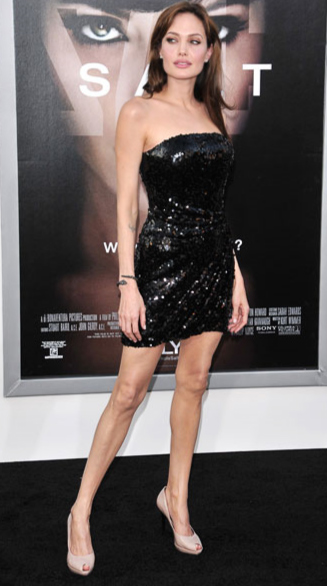 Naomi Watts Little Silver Gucci mini
A fresh-faced Naomi Watts toughened things up a little in this silver Gucci mini, with matching sandals.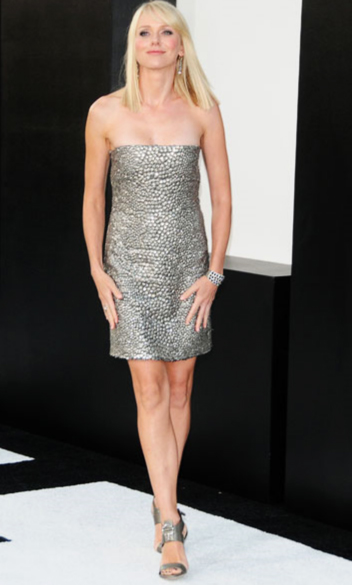 Amber Heard strapless gown
Like Angelina and Naomi, Amber Heard went for a strapless gown to walk the red carpet, this time designed by Marchesa.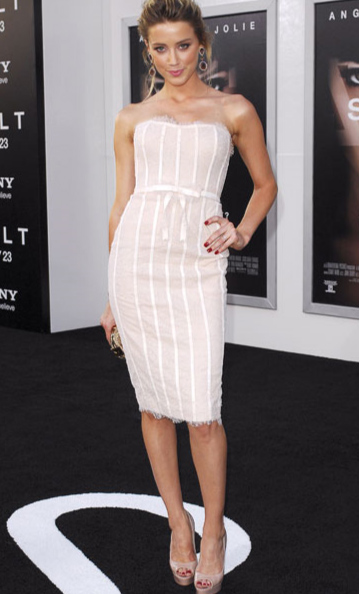 Kristen Cavallari Fashion Styles
L.A. girl and star of the most recent series of 'The Hills' Kristen Cavallari stepped out in a deadly weapon of a dress, designed by The Blonds team, Philip and David, who are best known for dressing the Black Eyed Peas' Fergie, Rihanna, Katy Perry, Dita Von Teese and Christina Aguilera, in their most daring of outfits.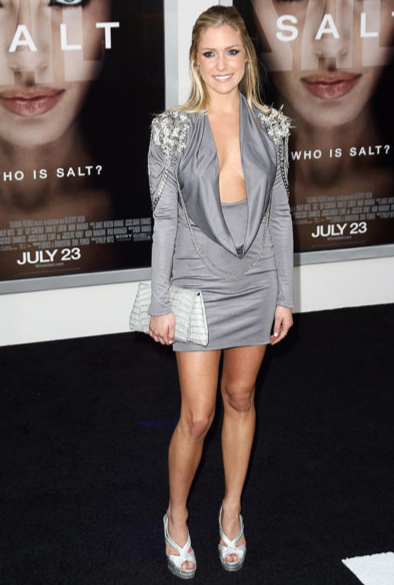 Kristen Stewart's red carpet mini's
This appliqued black dress is just one Kristen Stewart's endless supply of red carpet mini's, which she wore to the New York premiere of 'The Twilight Saga: Eclipse', with her newly dyed, red hair.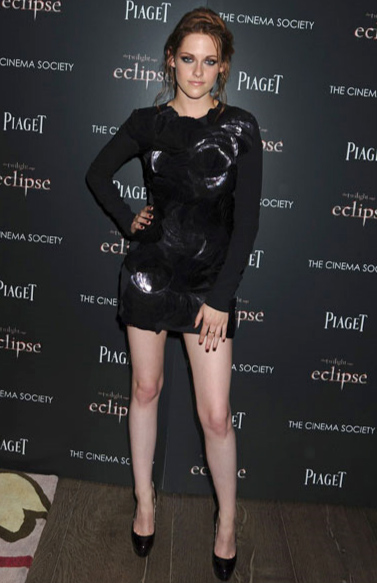 Dakota Fanning Innocent Teen Celebrity
Child star turned Hollywood darling, Dakota Fanning, chose a one-shouldered lace Elie Saab dress and studded Christian Louboutins, for the Los Angeles leg of the premiere tour.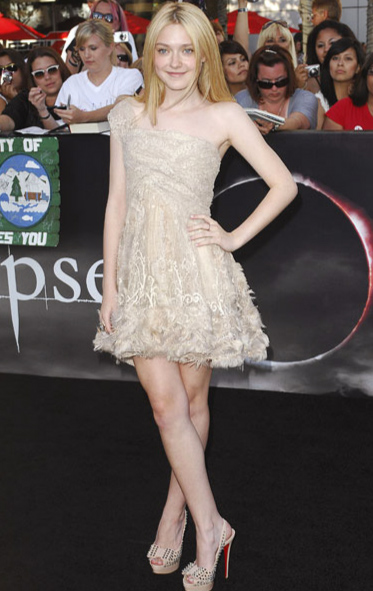 Nikki Reed, who plays Rosalie in the saga, chose this ice blue Marchesa feathered gown.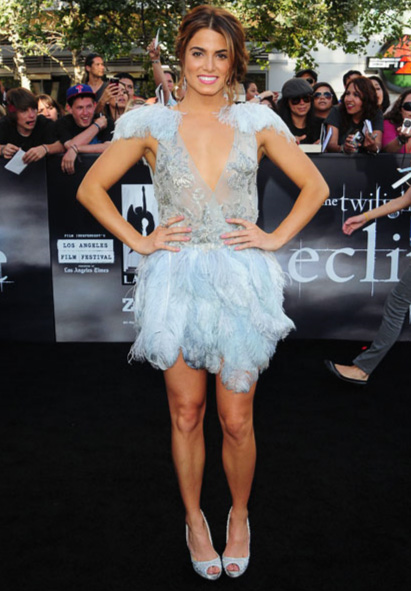 Ashley Greene Dress Fashion 2010
But the cast saved their best for London, as Ashley Greene demonstrates in this show-stopping, metallic L'Wren Scott dress.