Fiza Ali Kurti Line Signature Collection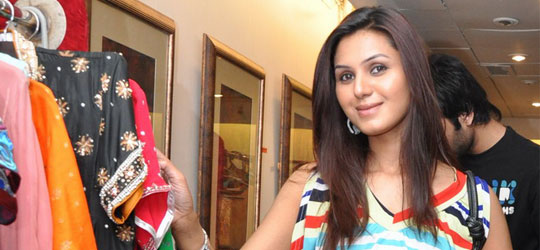 Fiza Ali is a cute and hot model and actress of Pakistan. She has launched her Kurti Line collection named "Signature Collection" at Nairang Art Gallery. She has started her innovation by considering various fabrics ranging from chiffon, pure synthetics and lawns for her spring/summer collection. Variety includes gowns and eastern clothes.
Fiza Signature, brings exclusive collection of Ready to Wear. The Collection is mix up with  Eastern & Western Cuts. This is her first show in Lahore and she anticipates to organise future exhibitions in Karachi, Islamabad and Faisalabad. She is very ambitious as stated below
I will soon open my boutique outlet in Lahore under the name of Fiza Signature… In order to attract a wide range of customers for my Kurti line, I intend to keep the prices of my creations very moderate
Many reknown people of fashion industry have visited her exhibition like Fia, Laila, Mahin Kardar, Nabeel, Ehsan Khan, Hamza Tarar, Babloo, Tony and many other famous names.