Gorgeous A-Line Dresses and Skirts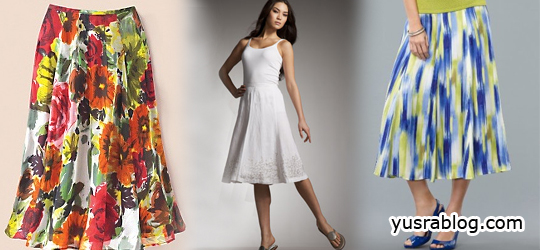 A-Line designs give a cool and mild boast to the personality and beauty of wearer. A-Line art has been around since antiquity. A-Line term in fashion defines,
A dress, frock, kameez or skirt silhouette that is narrower at the top, flaring gently wider toward the bottom thereby resembling the letter A. Works well on most figure types; good for disguising bottom-heavy figures.
It is also possible to sew A-line garments, skirts and dresses at home, using a sewing pattern and a textile of choice. Today we present 14 Gorgeous A-Line Dresses and Skirts Designs to inspire you.