Heidi Klum's A Pea in the Pod "Moms-to Be Night out" – Maternity Fashion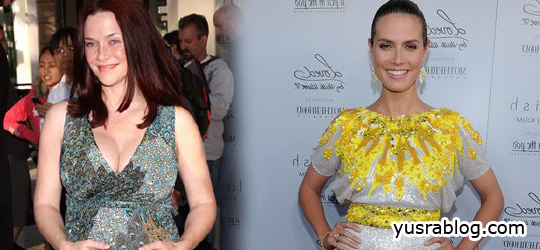 {YBA} If you want something different from the usual maternity wear, elite fashions can make you stand out in a crowd. Though typically more expensive than your traditional discount maternity clothes, exclusive fashions may be a good investment even if you choose just one choice outfit for your maternity wardrobe. Finding the outstanding styles can be simple and your favorite celebrities can be a great source of inspiration
High fashion and celebrity style are practically synonymous, making many women fond of adopting designs adorned by famous pregnant women.
Heidi has teamed up with Destination Maternity. On May 26, the supermodel and mom of 4 hosted a Moms to Be Night Out event to showcase her latest designs for A Pea in the Pod and Motherhood Maternity, and loads of pregnant celebs including Rebecca Herbst, Danica McKellar, Jodie Sweetin, Annie Wersching and Jennifer Gareis came out to celebrate.
"They are all about making you feel beautiful inside and out," says Heidi Klum, who is already back to her pre-baby shape.
Being pregnant shouldn't stop you from being fashionable and feeling great about your changing body
Mother of four, Heidi Klum was looking stunning in a yellow and white short dress accessorized with Christian Louboutin heels. There were lot of pregnant celebrities at party who were flaunting maternity fashion.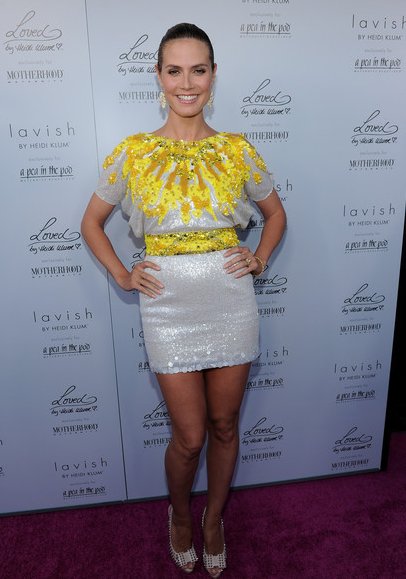 James Van Der Beek and Kimberly Brook graced party and Kimberly Brook was looking very beautiful.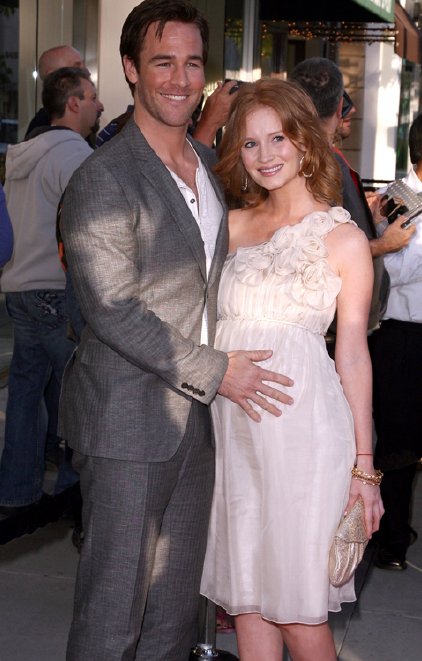 Courtney Mazza flaunted her bump in black apparel along with rubber leggings and heeled shoes presenting unusual maternity fashion.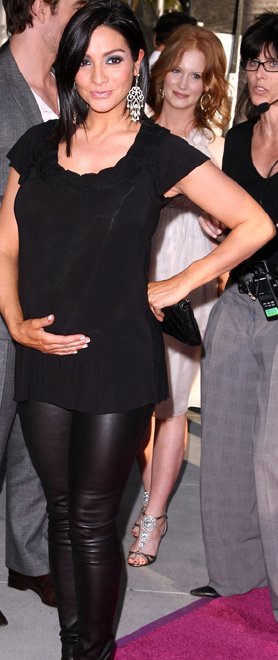 Actress Danica McKellar flaunted her baby bump in a beautiful blue dress. This star studded event where Heidi Klum launched maternity collections was graced by many moms-to-be.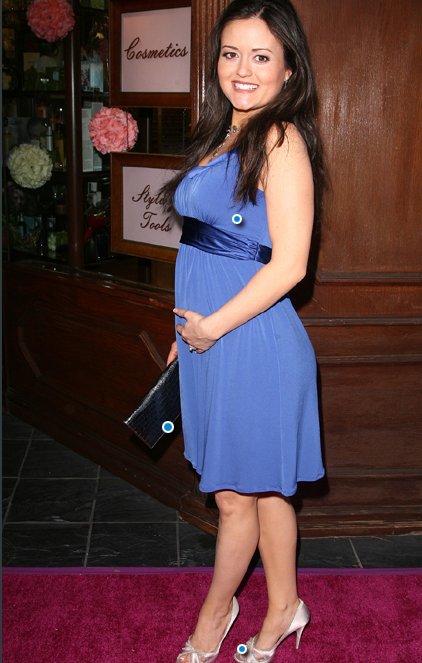 Bold And The Beautiful star Jennifer Gareis rocked her bump in black and white dress.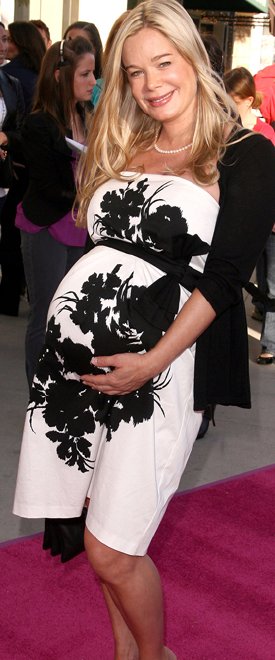 Rebecca Herbst arrived at Heidi Klum's Moms-To-Be night with her husband Michael Saucedo and was looking cool and casual in jeans and tee. Celebrity Maternity fashion was at its peak at Heidi Klum's Moms-To-Be Night.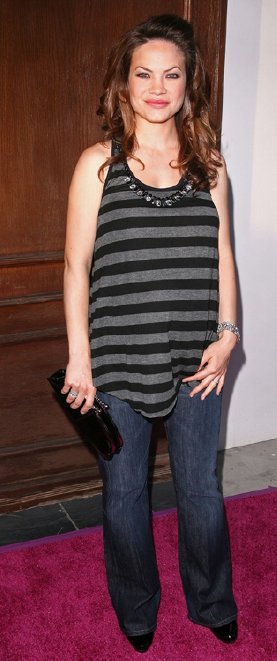 Annie Wersching opted for printed maxi dress with flats.