Hosokai Daisy Balloons Couture Dresses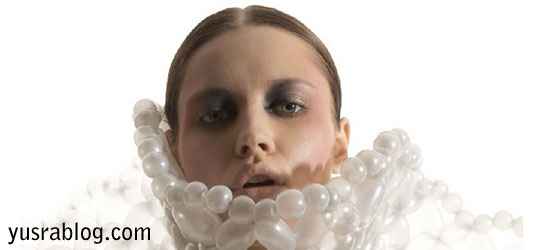 {YBA} Fashion evolution is at the double speed of human imagination. If you want a really bold and unique look this prom, choices are versatile. Collection of these balloon couture dresses will turn all the attention on you whenever you walk into the room. "Let's say that interesting for photoshoot, but probably hard to wear to a gala or nighclubs."
Daisy also known as Rei Hosokai is an artist who do anything with balloons by impressing with her creative imagination, concepts and vision. She is very adept at designing who modify balloons to anything including really amazing dresses, flowers and accessories. She takes ordinary and innocent decoration accessory to new heights.
She has competed in, won and demonstrated techniques at numerous balloon competitions in her native Japan and throughout the world. A tribute to Rei Hosokai, "Daisy elevates the art to design amazing clothing that could be called haute couture,".
Anyway, balloon dresses for girls and women is a fresh, sparkling and fabulous idea that ranges from short to plus size, cocktail to denim domain. Let's focus on balloon couture pictures.