Hot Towel Treatment After Oiling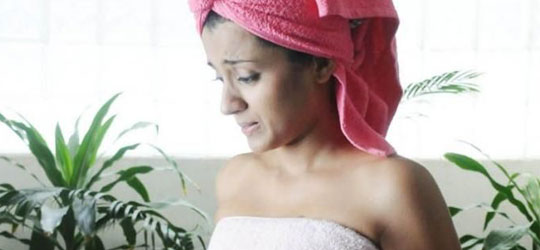 Related Questions
It is said that after oiling, a hot towel treatment is necessary? How can I o it at home because it's difficult to handle a hot towel?
Deep Penetration of Oil
Oiling has its own affect on the scalp, hot towel treatment helps to increase the absorption so that a deep pen etration of oil is acheived. in this way the effectiveness of oiling your hair increases.
Hot Towel Treatment at Home
Do proper oil massages.
Take a medium size towel.
Dip in hot water. Keep the temperature to your endurance.
Wrap the towel around your head.
Keep it at least an hour.
Precaution
It is better to have this done by a professional.