One Shoulder Dress Trends – Fabulous Designs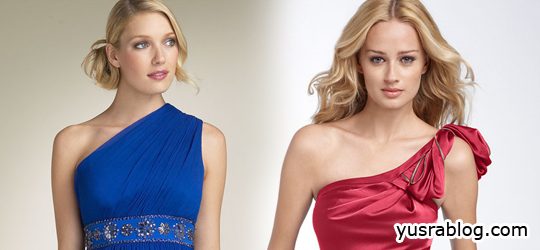 Asymmetric necklines, striking and sexy one shoulder dresses and tops are hot collection of girl's wardrobe in this modern age of 2010. One shoulder dress pattern dates back to the ancient Greece. One shoulder dress trends also take on elements of the cut-out trend, space-age dresses which reveal more flesh.
One shoulder prom dresses and gowns are still making headlines on the red carpet. These formal, floral and frill dresses help portray an elegant, yet flirty type of look with a wonderful representation of spring and summer. One shoulder dress represents sophistication at its finest, providing wonderful colors and styles.