The Four Different Types Of Comfortable Men Underwear
Putting on underwear is inevitable for anyone and something one has to deal with daily thus going for the best is what every guy should aim at. When shopping for any underwear, comfort should be the first thing to bear in mind before considering style and design because putting on uncomfortable underwear is one thing no man will ever want to experience.
It could get awkward especially when one has quite a long day but to avoid that kind of scenario, it is better to go for very comfortable underwear. Below is a list of comfortable male underwear that could be worn at all times and what to get when shopping for underwear online.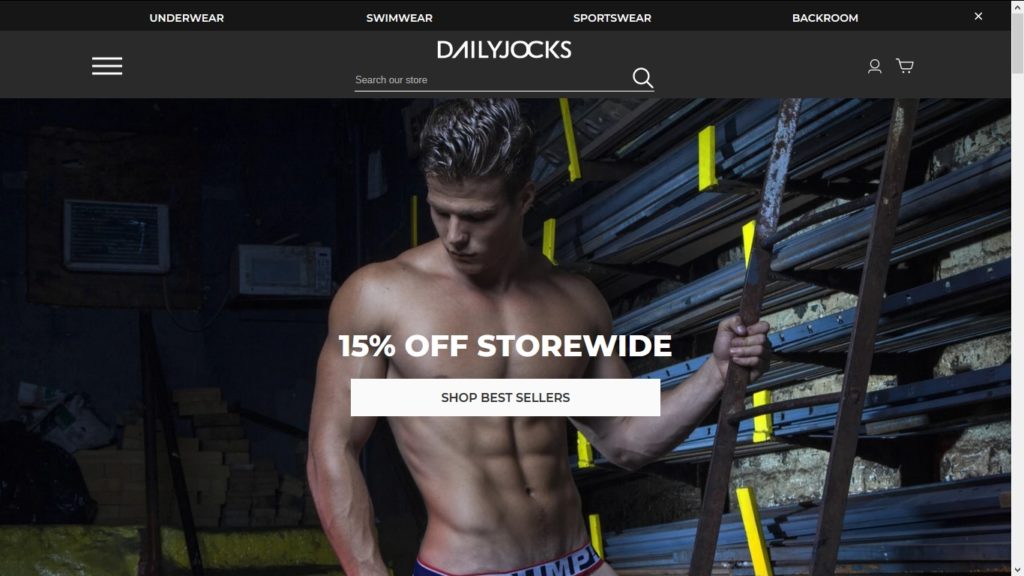 Boxers – The best underwear for more breathability
Boxers can be classified to fall under the loose-fitting side of men underwear. However, they do not offer any sort of major support but when it comes to breathability, they do top the chart more than the other four kinds of men's underwear. Boxers exist in four different types meaning there is a boxer for everyone. Boxers are simply amazing for every day to wear especially during sports activities. Men can go for more stress-free fits to take full advantage of leg support. Boxers can as well be worn with clothing like; shorts, slimmer fitting bottoms, and designer dress pants.
Boxer Briefs – The perfect combination of boxers and briefs
Boxer briefs are amidst the various types of underwear that a man cannot do without. It is a combination of the two main types of underwear and most essentially, they offer just the sufficient support a man needs.
Their design is similar to a tapered boxer with a cozy and warm feel. They are equally very comfortable to wear all day and they go perfectly well for physical activities even for those who are not in their best shape. Generally, they go all way down right up to one's thighs when worn on the waist. They are a perfect fit when worn with; winter wool, denim, and coarse fabric.
Trunks – The most common type of men's underwear
When trunks came around, they quickly grew to the popularity and gained ground amongst the various type of mostly worn male underwear. Trunks look like a brief and a boxer brief -they kind of look square-shaped. For anyone who is a brief lover and will love to try something new, then trunks will probably be the best option to go for when it comes to brief categories. They can be worn with just any sort of costume especially when going on with daily activities or sports events and they are equally super amazing for swimming.
Briefs – The best underwear for men
Men always have a couple of these underwear in their wardrobe. They are the average pair of underwear that can be worn for almost every occasion. This set of underwear comes in several designs and colors and has good coverage of the pelvic section but they leave the legs and upper thigh areas exposed.
One thing about them is that they are extremely comfortable and will be the perfect fit for those in need of support. Also, they are quite good for everyday wear and for sports events too. They are standard underwear and one which will be the right fit amidst all men underwear styles.
Men's underwear chic looks depending on different body types
The underwear is the very first thing that one slips into before going about daily activities. Just like every other dress, underwear does come in varied shapes and sizes. Additionally, not all underwear can fit everybody.
There are several underwear online categories that make it hard to figure out which can be most suitable. As a result of this, comprehending one's body type is vital to choose the best one that will look eccentric and feel cozy.
The Slimmer Physique
When you have a slimmer physique, It is always better to opt for the tighter options. Trunks suits this body type the most as they are longer than briefs yet not too tight to be worn. Wearing trunks won't make you look as if you are wearing a diaper and at the same time your legs won't look like matchsticks sticking out of a pile of fabric too.
The Tall Lads
Tall guys must be trying hard to figure out the type of underwear to wear. Will recommend tall guys who are over 6ft to remain with boxer briefs irrespective of anything that happens – putting on a fabric that is shorter will bring out the guy's height and looks well.
The Short Guys
For short guys, do not go for underwear that is too long because they make the guy look shorter thus wearing briefs will be most suitable because they do not have so much material and will reveal more flesh.