How to Start Your Own Hair Salon
Hair salons bring in billions in revenue each year, and the market is still growing, making it a perfect opportunity for entrepreneurs looking to get into the beauty niche. In fact, the beauty industry as a whole is unique in the sense that it's made up mainly of small businesses, rather than huge, nationwide businesses.
If you're interested in starting your own business in this industry, a hair salon is a great option. People will always need good hairdressing; it's one of those businesses that never goes out of style. Your services are always going to be in demand, and if you build a good reputation for your salon, you'll have customers queuing up for you.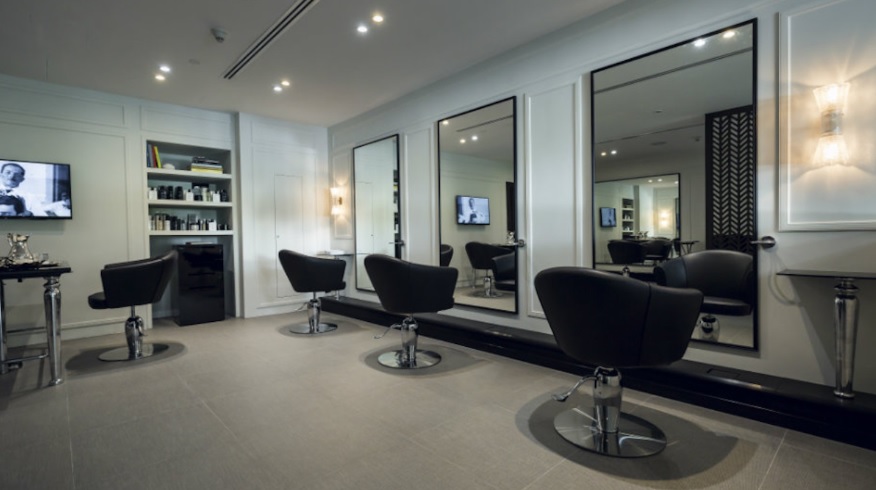 If you're considering starting your own hair salon, here are some steps to consider.
Gain Industry Experience
Before you break into the world of salon ownership, it's essential to have some experience in the industry. You could get started after qualifying as a hairdresser, but working at another salon first will help you find your feet, get to know your own strengths, and give you a feel for what to expect so that you can make an informed decision as to whether or not starting a salon is the best choice for you.
In addition, working in a salon gives you a chance to see how the business side works on a day-to-day basis and can help you make useful industry connections or even find a mentor to help you get started with your own business. While you work, you can also improve your future reputation and demand by gaining further industry qualifications. Check out findcourses.co.uk for hairdressing courses that can improve your hairdressing technique and give you an edge over your future competition. Findcourses.co.uk has a wide range of hairdressing courses to choose from; you can even take some of them online. It's also worth checking out their range of business courses to help you gain further knowledge before getting started.
Write a Business Plan
Before you start any type of business, you'll need to put a plan in place for how you are going to earn money, what type of customers you're hoping to attract, how finances will be managed, and what the day-to-day operations are expected to be. The good news is that there are plenty of resources that you can use to help you make the important decisions for shaping your business.
You can find many business plan templates to download and work with online, or organisations like the Professional Beauty Association offer members the option to download customisable business blueprints that you might find useful. Ultimately, your business plan should clearly define your goals for your business and how you plan to achieve them.
Determine Your Target Customers
There are a lot of business decisions that will ultimately depend on the type of customer that you want to attract. Research your area and see if there are any gaps in the market; there may be lots of ladies' hair salons but not many options for men, for example, or there could be plenty of options for trendy and upscale customers, but not a lot on offer for those who just want basic, affordable hair services.
You could even dig further into a certain niche; offering services aimed at busy moms, or working professionals who can't get to the salon between 9-5, could potentially help your business thrive. It's worth getting out and doing some market research before you start; speak to people in your area and find out directly from them what they're looking for and what kind of salon they would use if it were available to them.
Choosing Your Location
If you want to start small and save money, you might decide to provide hairdressing services out of your home or offer a mobile hairdressing service where you visit clients at their homes. However, this type of business is not usually very scalable, and you might be missing out on getting customers who prefer to have the full salon experience.
If you want to open an official hairdressing salon with a dedicated space, you'll need to find a store or shop that's centrally located and easy to get to for your target customers. Think about your target client when deciding your location; for example, if you're targeting affluent clients with plenty of money to spend on their hair, your salon should be located in an upscale shopping area. On the other hand, if you want to work with young clients, you could do well located near a university or in a trendy, up-and-coming neighbourhood.
Get the Equipment
You'll need more than just a location and your hairdressing skills to get your salon business started. You will need to budget for all the equipment that you expect to need; chairs, mirrors, hair styling tools, washing stations, hairdressing tools, and styling products will be needed. You should also decide whether or not you want to make some extra money by stocking products that customers can purchase from you, too. Many salons will have shampoos, conditioners, hair treatments, and other products on sale for customers to buy if they really love the product that you use on their hair and want to try and recreate the style at home.
Hire a Team
Most salons will have more than one hairdresser available to serve a variety of customers. Although it's not a requirement, it's definitely helpful for improving profitability, as it allows you to serve more than one client at a time, which is usually expected when you have a dedicated retail space. When hiring stylists, keep your target customers in mind – they should have the talent to offer the hair services that your clients require, and be personable and friendly to connect with clients throughout the experience. You should decide whether you are going to hire employed stylists or have stylists work from your salon on a self-employed basis.
Marketing Your Salon
It's best to start marketing your salon before you open so that you can create some buzz around your initial launch. You should start by creating a website for your salon where customers can go to find out more about what you do and make bookings for hair services. Start taking bookings on your website for your appointments shortly before you open. Set up social media for your salon, too – this is a great way to connect with your target clients and you can use it to show off your skills by sharing client before and after photos. Before you open, you could alert your local media to your new business or invest in some local online ads, so that you can get people anticipating the grand opening. Some kind of special opening promotion or a launch event will help you make the opening more newsworthy and increase your chance of being mentioned. Make sure that you set up an ongoing marketing strategy for your salon once it's up and running, too.
Finally, set aside time to run your business. Along with working with clients, you'll need to find the time to stay on top of marketing, finances, and everything else.