Trendy Long Hairstyles for 2010 – 2011 – Photo Gallery
Long hairstyles are always a great look. For those of us with long hair, it is very precious to us and hopefully most of us keep good care of it with shampoos, conditioners, and special treatments. Although it is harder to take care of than short hair, longer hair offers a variety of lengthened hairstyles to chose from. From days with long, flowing, soft tresses that gently move with the breeze of the wind to those classy dinners with your hair bundled up in a classy manner, long hair styles are just perfect ways to show off your lengthy, beautiful hair.
Ashley Roberts Long Layered Haircut
Ashley Roberts hit the town looking hot in a fitted, two-tone ensemble and a side-parted long hairstyle. Her blonded tresses were layered with a texturized, razored look.
Selena Gomez Long Wavy Haircut
Miss Gomez added extra volume to her lustrous brown tresses with tousled waves and highlights for dimension.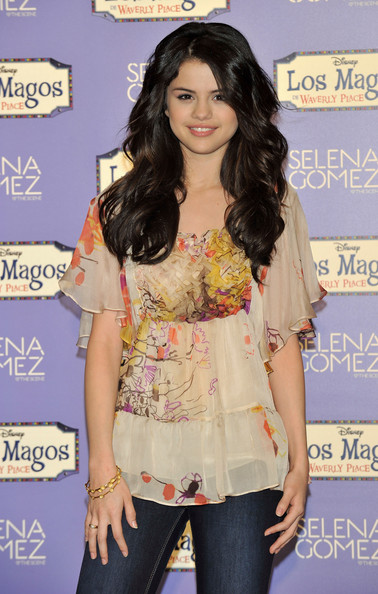 Olivia Grant Long Curls
Olivia Grant showed off her fiery red locks while walking the red carpet. Her hair really stood out against her nude ostrich feathered frock.
Jennifer Aniston Ponytail
The actress ditched her signature look and wore her hair up in a soft ponytail with face-framing swing bangs. This easy to do look showed off an oplulent pair of diamond drop earrings and her amazing open neckline.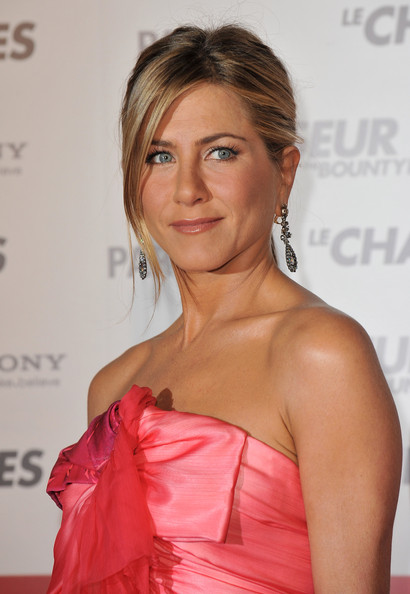 Selena Gomez Long Braided Hairstyle
The tween queen looked cheerful in a sunshine yellow Christian Cota chiffon dress and a side-braided hairstyle. Her easy to do look gave this ensemble and sweet and innocent finishing touch.
Victoria Justice Long Wavy Cut
Victoria's long flowing waves complemented her amazing look. Her long, brunette tresses were center-parted and got added dimension from honey-colored highlights.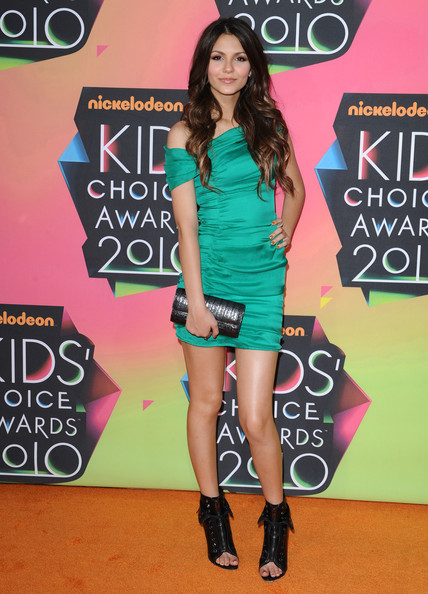 Miley Cyrus Ponytail
Teen queen Miley Cyrus showed up sporting a sleek ponytail at 'The Lat Song" premiere, which was a great way to show off her flawless makeup.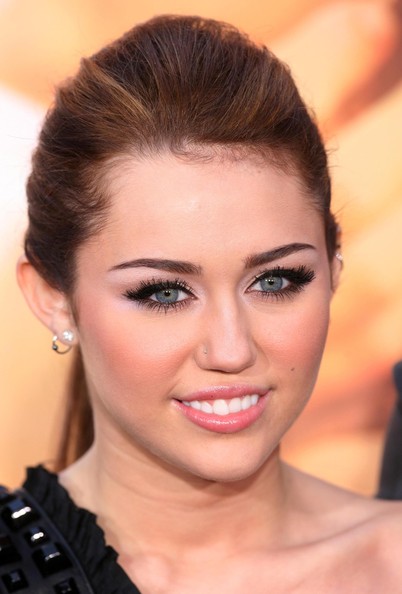 Candice Swanepoel Long Curls
Candice posed for cameras as she showed off her retro inspired waves. Her long locks gave her instant glmaour – not that she needed any help or anything.