Hair Care Tips for Thin Hair – Choose The Right Way To Care Them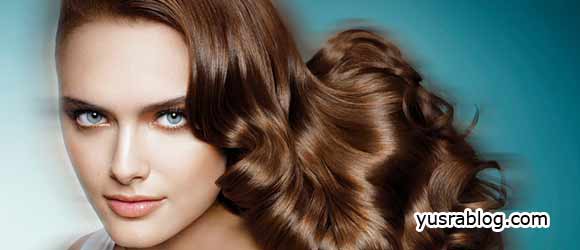 People lose hair for various reasons. Illness and medication  (like chemotherapy to treat cancer) can cause hair loss. Hair loss can also be inherited from a parent. Often, hair thins because it is fine-textured or because too many harsh chemicals have been used on it, so it breaks easily.
No matter what your hair type, it is important to take care of your hair. If you have thin hair, your hair-care routine will be different than someone with curly or thick hair. When you take care of thin hair, it will be radiant and healthy – not mention manageable and stylish.
These are hair care tips to help protect thin hair, prevent further hair loss, and add volume to your existing hair.
Try Coloring for Hair Loss
If you inherited a tendency for hair loss, you likely have very healthy hair overall. Therefore, your hair can benefit from permanent or semi-permanent color to give body and volume to hair.
Medications can weaken hair, causing it to break or fall out. Semi-permanent color is good in this case, too, because it does not contain ammonia or peroxide. It will not damage hair, but will give it body and volume.
If your hair is fine-textured, semi-permanent or permanent color is fine, as long as it is professionally applied. Colored hair can easily get over-processed, which damages it, causing further hair loss.
Use Volumizing Products
Many volume-building hair products contain paraffin, which is beeswax. That's not good for hair, because it builds up and can make hair break.
However, volumizing products sold in salons do help. They won't weigh hair down, and they won't damage it. Mousse, for example, can be applied at the root area for support. Then, begin blow drying the root area, applying tension with a brush to build volume. Use a light finishing spray to hold it.
Shampoo and Condition Your Hair When Dirty
To protect hair, the best practice is to shampoo only when hair is dirty. Because fine hair gets dirty faster, people with fine-textured hair need to shampoo more frequently — even though fine hair breaks more easily.
For that reason, fine-textured hair benefits from a good shampoo and volume-building conditioner.
Find a Style That Suits Fine Hair
Blow dryers should not be a problem, even if you have fine hair. However, be very careful about putting high heat directly onto hair. Flat irons and curling irons can cause damage and breakage.
Get a Permanent Wave
Permanents can help give volume to fine-textured hair — but hair must be healthy, not dry or brittle. Only a gentle body wave is advised, because tighter waves can damage the hair. Because chemicals in permanents are harsh, a permanent should be only a last resort for fine-haired people.