Health Benefits of Turmeric Milk and How to Make it
Turmeric is an indispensible herb; it is also an ideal disinfectant and cleaning agent. It eliminates toxins and gives respite to circulatory, digestive and reproductive systems. One of the best ways to reap maximum health benefits of Turmeric is to drink Turmeric Milk, which is also known as 'Golden Milk', because of its numerous benefits like weight loss and decongestion. Turmeric milk has high antioxidants, anti inflammatory compounds, and also manganese and iron. Milk is a storehouse of energy. It is composed of many nutrients and minerals and when mixed with turmeric can yield higher health benefits.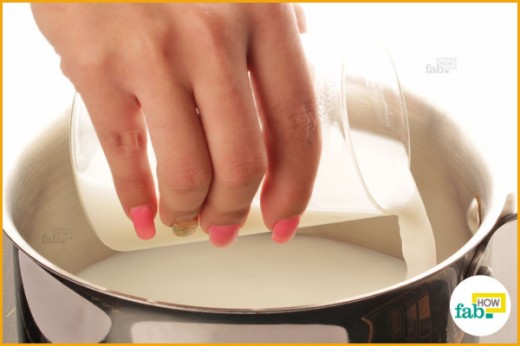 Benefits of Turmeric Milk
Proper Sleep
Milk consists of melatonin and serotonin which are chemicals of the brain vital for a proper sleep cycle. Presence of curcumin in turmeric improves functioning of the brain. Hence, all mental disorders are reduced by its consumption. In 2015, the Department of Natural Sciences in Southeastern University, of USA, carried a research which stated that Turmeric plays a vital role in treatment of Alzheimer's disease.
Improves Blood Circulation
It purifies and revitalizes circulation of blood and also cleans the lymphatic system in the body. Curcumin in Turmeric reduces the levels of enzymes causing inflammation and also aids in stopping platelets from clumping to form blood clots.
Boost Immunity
Oregon State University in the US has proved that curcumin, leads to expansion of proteins called cathelicidin anti-microbial peptide (CAMP), which improves the immunity of the body. Sore-throat, common cold, cough is easily treated by turmeric milk.
Radiant Skin
Turmeric reduces cell damage due to its property of antioxidants. It exfoliates skin and gives a smooth texture to the skin. You can get rid of Acne, dry skin, psoriasis and eczema by use of Turmeric. It also diminishes wrinkles. Patches and redness of skin can easily be reduced by drinking turmeric milk. People consuming Turmeric milk have a very healthy and glowing skin.

Improves Digestion
An article, Turmeric Extract May Improve Irritable Bowel Syndrome published in The Journal of Alternative and Complementary Medicine in 2004 states that turmeric helps to cure many inflammatory bowel disease.

Turmeric Milk Recipe
Website Fabhow states that is very simple and easy to prepare Turmeric milk. There are some simple steps which should be followed while preparing it. The steps are as follows:
First of all you should take a long stick of turmeric and crush it with a mortar and pestle.
Then take some peppercorns and crush them.
Mix water and milk then add crushed turmeric, peppercorns and boil them in a saucepan.
Keep stirring the solution in order to avoid lumps.
The color will gradually become mustard yellow.
 Simmer it for a period of 20-30 minutes.
Remove the saucepan filter it and then add honey or sugar as per your taste.
You can also add ½ teaspoon of ghee in the hot turmeric milk before consuming which will give quick respite from a sore throat.
It tastes best when served hot.

References:
http://www.fabhow.com/how-to-make-healthy-and-spiced-golden-milk.html
http://umm.edu/health/medical/altmed/herb/turmeric
http://www.shape.com/healthy-eating/healthy-drinks/ask-diet-doctor-truth-about-turmeric-juice