Boost Relaxation and Health with a Quality Bath
A nice, hot bath can be a welcome saviour when you have sore muscles, stress, or just want to unwind for the evening. In addition to cleansing, a hot bath even has healthful properties. There are many attractive choices for tubs with a range of features if you need an upgrade or are undergoing a renovation. And to really enhance your bathing experience, add aromatic, moisturizing, and soothing products for a spa-like treatment.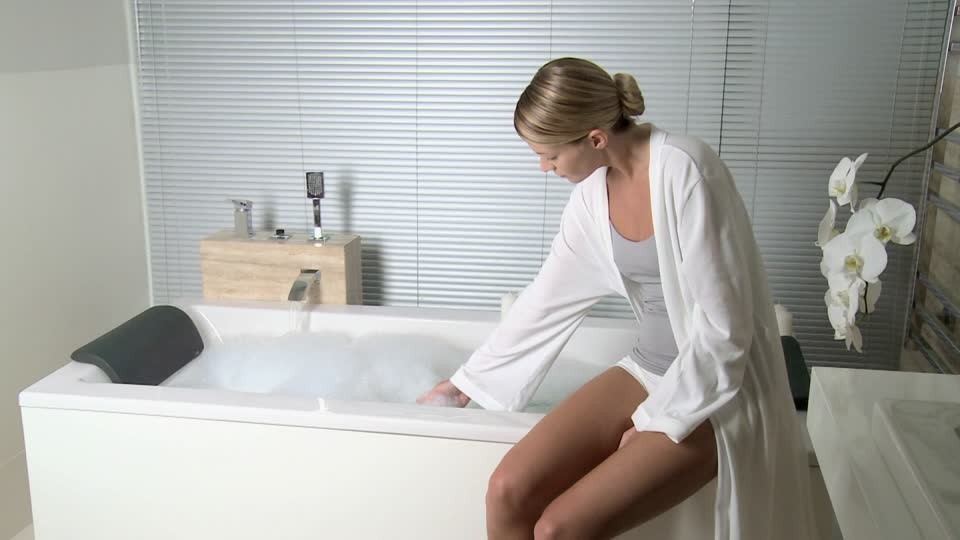 Healthline reports on several benefits of a bath for your body and mind:
Warm water encourages endorphins to be released through the skin
Blood flow and circulation is increased which helps organs, tissues, and skin
Lung capacity and oxygen intake is improved by the heat and pressure of water
'Passive heating' can lower the risk of a heart attack, help control blood sugar, and lower blood pressure
Participants in a study who soaked in an hour-long bath burned as many calories as a thirty minute walk does (warm water increases your heart rate)
Anti-inflammatory benefits help protect against illnesses
Hot water helps tensed muscles relax during times of stress
When it comes to the style of tub, generally you want to make sure you and your whole family can properly fit and soak inside of it, and that the tub (and any housing, if required) fits into your space without crowding either the sink or the toilet. All plumbing should be easily accessible for maintenance, and every appliance and fixture should be comfortable to access and use. Be sure your hot water heater is working efficiently and have professionals install a new hot water heater every 8 to 12 years. You might want an upgrade if yours wastes a lot of energy and doesn't provide accurate heat or readings. A plumbing expert can help perform regular maintenance, too.
For design, consider the primary uses of your bath tub: a soothing soak, washing young children, or regularly cleaning large dogs. You might not want a large whirlpool style with jets for the latter. Some choices are more aesthetic: a vintage clawfoot for a fancy throwback versus a sleek and modern look with coloured lights, music, and massaging action. Tubs with whirlpool jets and extra features will also require more maintenance than regular cleaning, drain care, and plumbing. So, it's up to you to decide what's needed and what you're willing to care for and spend.
As for bath products, sometimes simpler is preferable: plain Epsom salts or ones with added oils can help sooth sore muscles during a hot soak. There are extra aromatherapy benefits that come from natural essential oils, plus some deliver perks like moisturizing, softening, anti-inflammatory, and other therapeutic values from a range of herbs and flowers. Find some homemade recipes here.
There are also a wide range of luxury products to treat your skin, like body washes, exfoliators, body oils, bath bombs, enhanced bubble bath treatments, all-natural soaps without detergent, and more. Look for products that are suited to your skin type, especially if you have sensitive skin. While you learning about the benefits that baths can provide, don't forget that drinking water is really important for your health!
Next time you need an easily accessible way to destress and boost your wellbeing, remember the many benefits and features of a long, steaming bath.