Fresh Look Smokey Eye Makeup Ideas and Trend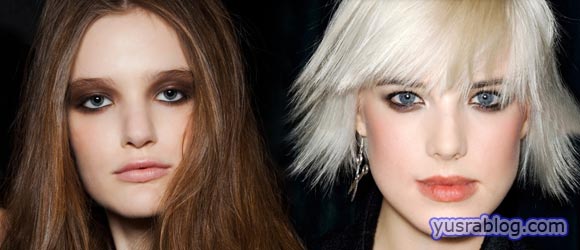 Most famous eyes makeup is a Smoky Eye Makeup, We are posting ideas and method by expert eyes makeup artists.
New Smoke Eye Makeup Style 2010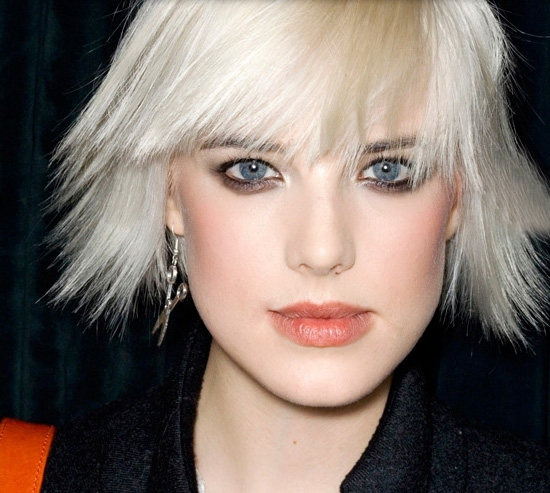 New Smoky Eye: Now a classic look, the smoky eye is undeniably gorgeous. But all that black can feel heavy at times. That's why we welcome fall's colorful alternatives: Shadows in chocolate, taupe and burgundy are easy to wear and flattering on most, but give that same sultry effect as the original style.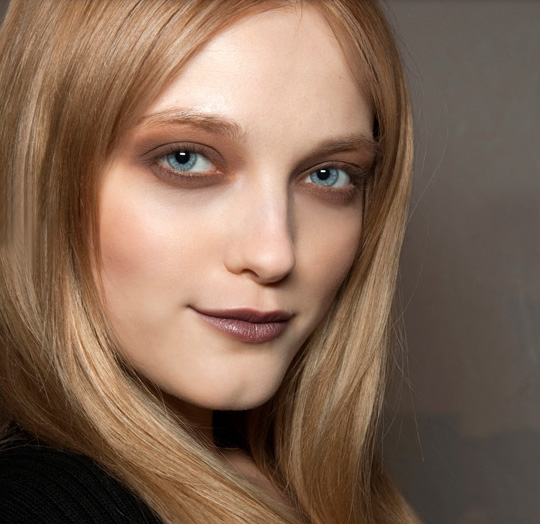 Flying Colors: A smoky eye doesn't have to be black," explains celebrity makeup artist for Physician's Formula Joanna Schlip. "Today's colorful versions in navy, brown and even lavender look more modern." A fine example of this new look? The hazy chocolate shadow paired with glossy mauve lips at Anna Sui's bohemian chic show.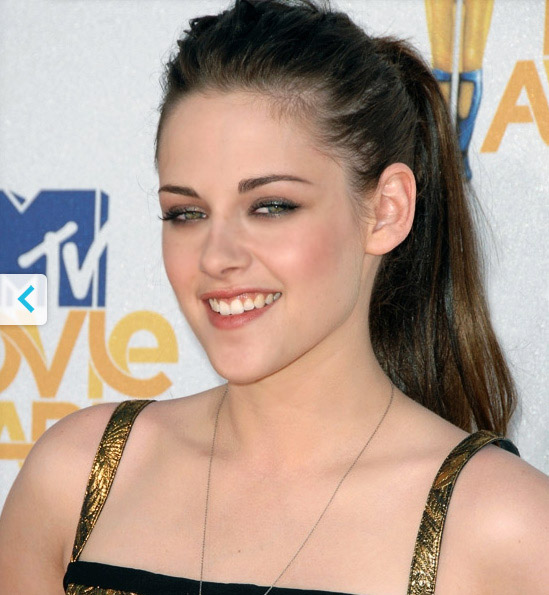 Bright Eyes: Kristen Stewart matched her smoky green-blue shadow to her light eyes for a youthful but sophisticated look. Take note: Light shadows can still look sultry — as Kristen effortlessly demonstrates.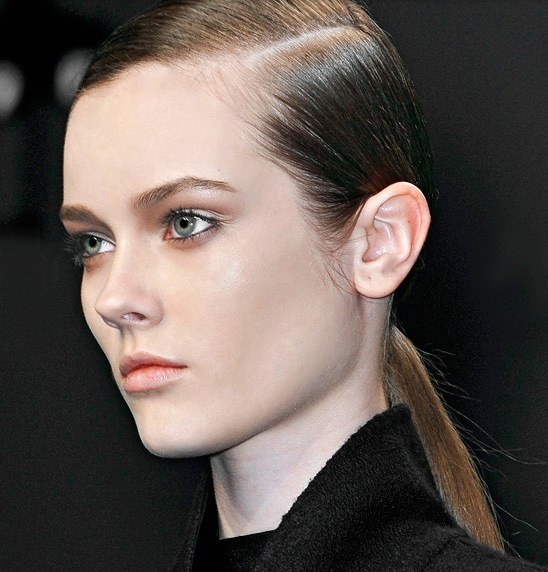 Simply Put: Calvin Klein proved that even soft taupe eyes can look smoldering by teaming them with slicked-to-the-side ponies and the line's famously minimal designs. We're not sure it gets any more modern than this.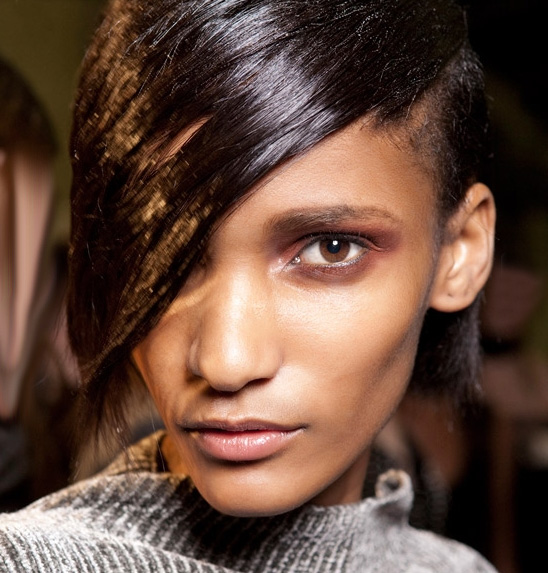 Copper Tone: For his fall show, all eyes were on Alexander Wang not only for his edgy, urban collection, but for his trend-setting beauty. (We have him to thank for last season's "side braid" craze!) His use of warm brown and burnt red creamy shadows created an unexpected smoky look that was (not surprisingly) ahead of the curve.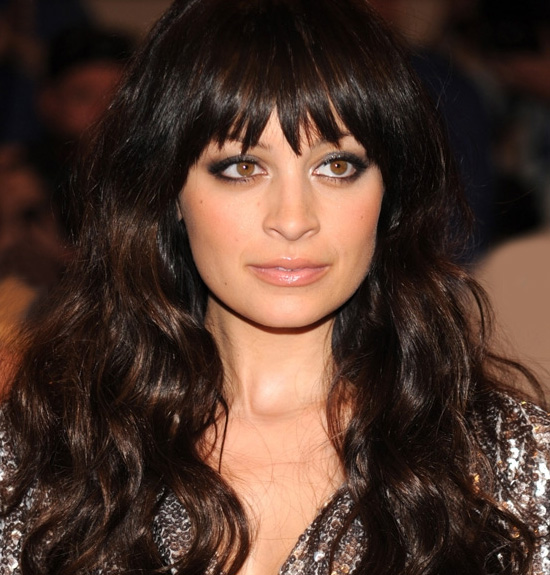 All That Glitters: When it comes to rocking the red carpet, Nicole Richie doesn't miss a beat and this head-turning ensemble's no exception. We think her gunmetal gray shadow was the best accessory choice for her silver sequin gown,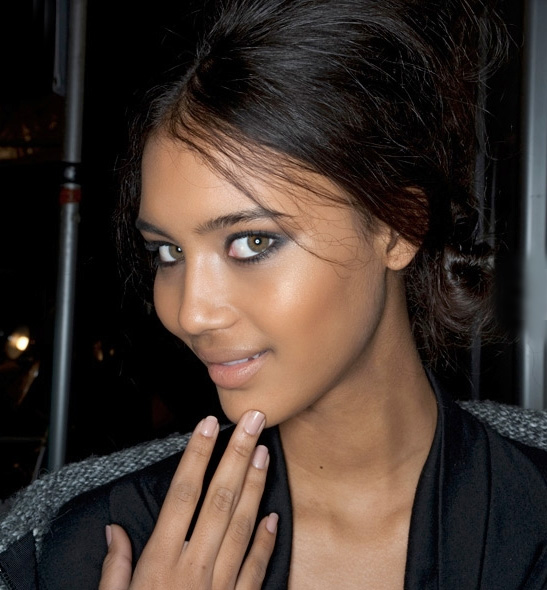 High Brow: At Vera Wang, blended sandy shadows were accented by severe brows, creating a powerful look. But for an even bolder nighttime effect, try adding a bit of shimmer along the lash line.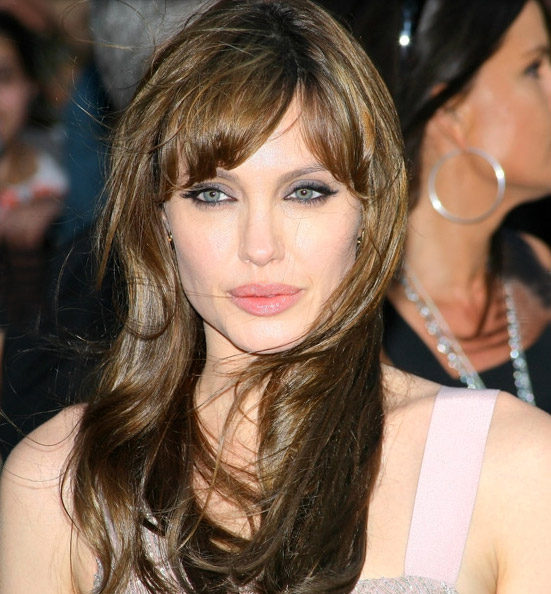 Restraining Order: Forget the black-rimmed eyes that populated the red carpet in seasons past. Angelina Jolie proves that soft and subtle is elegant and in. But then again, we think she'd look stunning in a paper bag.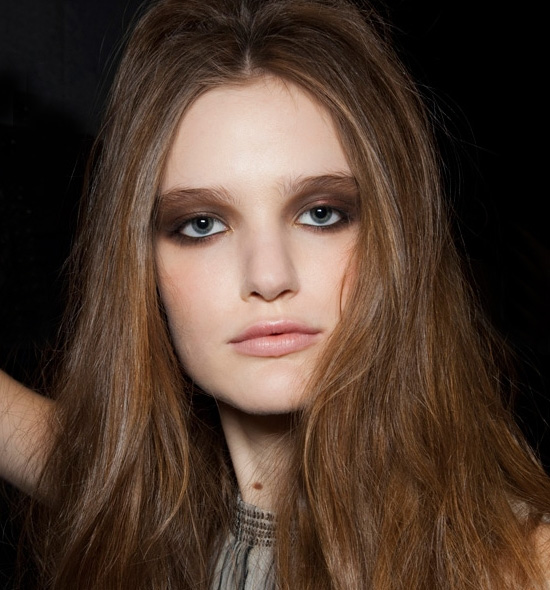 Wine Tasting: Deep burgundy shadow was swiped across brown liner for a super warm effect at Roberto Cavalli. And we can't help but notice the gorgeous gold highlighter on the inner corners — one of our favorite tricks for making eyes look wider in a snap.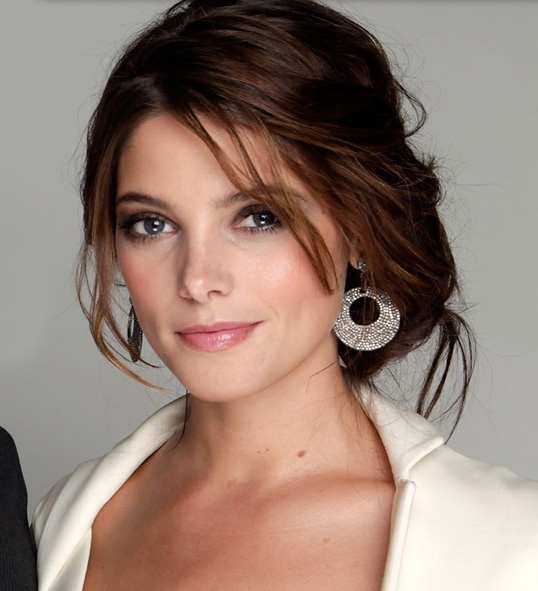 Mixed Metals: Soft browns were blended with bronze and gold for Ashley Greene's show-stopping look on the red carpet. Keeping the rest simple (a nude lip and no liner) makes the look fresh.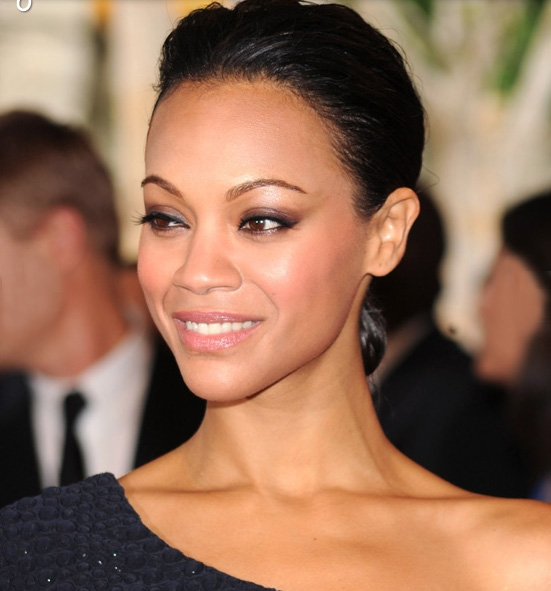 Going Gray: Muted gray lids, arched brows and a bit of highlighter gave Zoe Saldana an ethereal look at the Met Gala. We think adding simple, pulled-back hair and a sleek asymmetrical gown was a study in minimalist perfection.