Must-Read Facts On The Roles Of Heart Doctors (Cardiologists)
The dangers of cardiovascular disease are on the rise now more than ever. Ageing, unhealthy habits (such as smoking and binge drinking), high cholesterol, and high blood pressure are some of the risk factors associated with such medical disorders. While some can be monitored with medical care, others are unmanageable. In actuality, over half of the people in the United States (47%) have one or more of the above-mentioned risk factors. Cardiovascular disease is the world's top cause of mortality for both men and women, claiming 17.9 million lives each year. It's not only the sheer number of individuals affected that is concerning; it is also the fact that the death rate from heart disease, stroke, and other heart-related ailments is on the increase.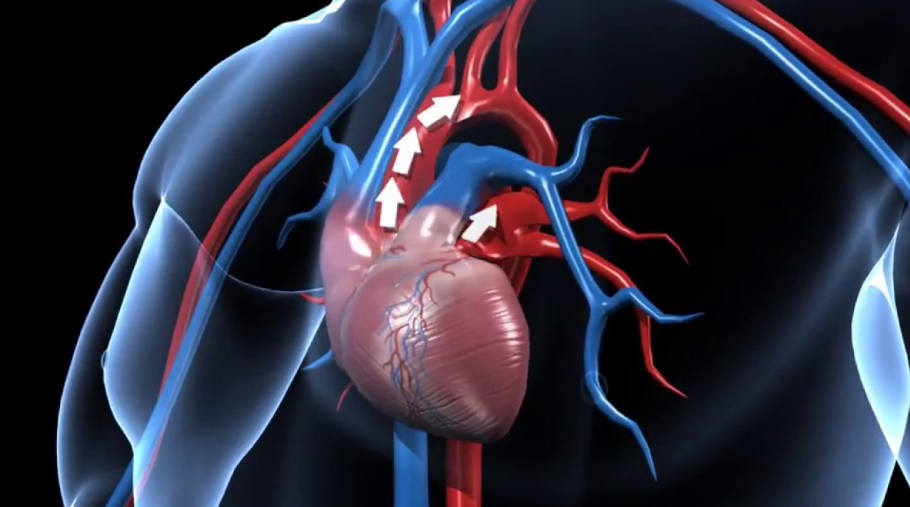 With the cardiovascular-related alarming mortality rate in society, the demand for cardiologists hits a new high as people are becoming more aware of their health. From another angle, it also means more medical challenges for these specialists. As a result, practising cardiologists must remain in tune with current health threats and trends, as well as the latest health and medicine information. Such comprehensive knowledge allows professionals in this field to make a proper diagnosis and treat cardiovascular diseases promptly, particularly in emergencies. When not addressed, these illnesses can lead to heart failure, heart attack, and blood vessel disorders.
Knowing When to See a Cardiologist
Most heart conditions come with symptoms, while others occur unannounced, especially when the root cause centres around unhealthy habits. People who risk a cardiovascular attack may experience the following:
Chest pains
Dizziness
Shortness of breath
High blood pressure
Abnormal heart rhythms
With these symptoms in view, patients must seek medical help immediately and not live by assumptions. A series of diagnosis will pinpoint the actual causative factor to which the cardiologist can devise and implement the best medical approach. Cardiology expertise also caters to individuals who have or currently experience the outburst of heart-related conditions, like heart failure or heart attack.
Conditions Remediable Via Cardiology
Cardiologists address various cardiovascular and heart-related conditions. They administer effective medications and treatment procedures for different health conditions like heart attack and hypertension, cholesterol management, stroke, and even liver diseases (pericardial effusion, hepatopulmonary syndrome, and cirrhotic cardiomyopathy). Heart conditions treatable in this field include:
Pericarditis
Arrhythmias
Atherosclerosis
Atrial fibrillation
Coronary heart disease
Ventricular tachycardia
Congestive heart disease
Congenital heart disease
High blood pressure (hypertension)
High blood cholesterol and triglycerides
The patient is examined by the cardiologist prior to diagnosis and therapy. Depending on the type of cardiovascular problem, risk level, medical records, and diagnosis, the medical specialist can implement angioplasty, heart surgery, stenting, or even cardiac catheterization.
Other Medical Approaches to Cardiovascular Problems
Patients with specific health conditions can receive effective training on the effect of such conditions and coping techniques from experienced cardiologists.The good news is that Cognitive Behavioural Therapy and effective response-prevention strategies for patients with heart disease have been developed. Adaptive strategies such as avoidance, motivation, and belief systems are proven to help individuals susceptible to such conditions.There is no single strategy or therapy that can treat heart disease in its entirety. However, if used together, behavioural, cognitive, and psychosocial strategies can be more effective in reducing the negative consequences and the symptoms of heart disease.
Health life actions to reduce and manage heart strain and stress comes in handy as well. Programs on this subject can help the patient to reduce the risk of a heart attack. Individuals don't need to experience a cardiovascular problem or its symptoms before seeing a heart doctor. If such persons maintain unhealthy habits or have a family history of high cholesterol, diabetes, or heart disease, medical attention should be sought. Pre-eclampsia tends to put a woman's heart at risk. These issues might arise during pregnancy or menopause.
Selecting the Right Cardiologist
Primary care doctors can refer individuals with cardiovascular problems to cardiologists. Such persons can also seek the medical help of a specialist of their own. To be on the safer side, it is advisable to check if the specialist is certified by a recognized governing body, such as the American Board of Family Medicine (ABFM) American Board of Internal Medicine (ABIM). It is also worth checking if the specialist is part of an association. Associations that deal with heart-related conditions include the American College of Cardiology (ACC), the American Heart Association (AHA), and the American Society of Hypertension (ASH).
Cardiologists who are members of such bodies in the United States or reputable equivalents in any other country can be trusted to carry out cardiovascular procedures. Additionally, patients can ask for a referral letter. This will help them understand if the doctor is certified and has a valid license from the respective regulating body.Coupled with this letter may include a request showcasing a list of tests that will be performed before the treatment. Most specialists will provide a list of tests to be expected, such as a cardiogram, echocardiogram, and cardiac stress test.
Essentially having a written copy of these tests will give the patient insight into the procedures to be undertaken for a specific cardiovascular condition. The cardiologist should also be available to answer any questions concerning the diagnosis. Each medical case determines what type of cardiologist to see; and yes! They are quite many and include cardiac surgeons, cardiac rehabilitation specialists, electrophysiologists, preventive cardiologists, congenital heart specialists, heart failure specialists, interventional cardiologists, cardiac imaging specialists, clinical cardiologists, and cardio-oncologists.
The Bottom Line
When selecting a cardiologist, a patient has to choose one whose communication style is effective in addressing the cardiovascular disorder. Depending on the type of medical condition, a cardiologist may recommend a chancy or costly treatment. However, if the patient is unsure why such treatment is required, the specialist must explain the potential results, challenges, and benefits of the procedure in clear terms. If not satisfied or okay with the approach, the patient may request other likely medical procedures. If the specialist is not up to the task of communicating the current treatment, the patient must ask for another cardiologist. Another critical part of such communication centres around understanding what the cardiologist wants from the patient and vice-versa. The specialist must be able to explain the best and safest way to treat cardiovascular disorder simply and understandably. By doing so, both parties are on the same page to achieve the best treatment result.