Top 50 Male Models In The World: Everything You Want To Know
A model is supposed to entice people to buy or patronize something, which brings us to this list. Though there are hundreds of male models booked for very good jobs everyday, only a choice group achieves that elusive ideal, booking those maximum visibility campaigns and editorials, shot by the world's most influential photographers.
They are the pretty faces on television, ramp, magazine and those giant billboards in ads for the star-making fashion giants (Calvin Klein, Tommy Hilfiger, DKNY, Gucci, Versace, Hugo Boss, Prada etc.). They are the stars of both the Audio Visual, broadcast and print advertisements.
In this post, we have selected Famous Top 50 Male Models in the world. All guys are young, smart and attractive by physic and face beauty. Everyone has graceful personalty and charm by his profession and talent. We hope so! you will be like our efforts for pictures selection of top fifty models of the world.
Top 50 Male Models in the World – Photo Gallery
50. Luis Borges
Portugal's given us a gorgeous young man with a crossover appeal as evidenced by 4 major brands signing him on for the F/W 10 season. A sunny disposition and a unique rock and roll style makes Luis the complete package for the new millennium.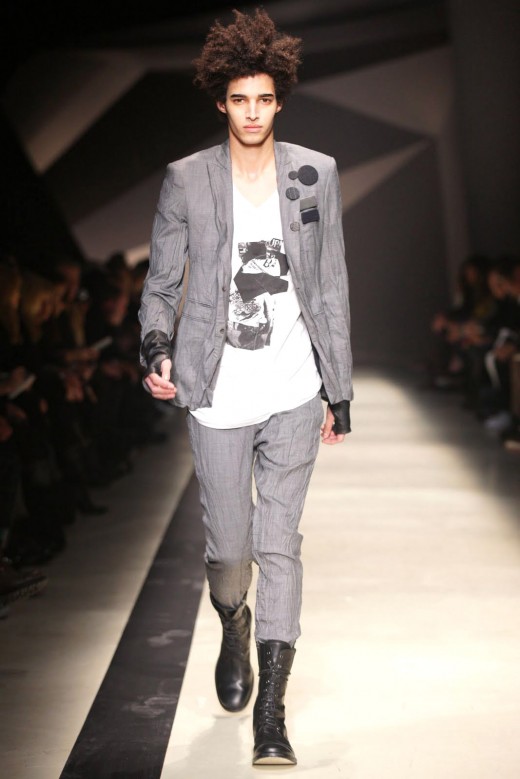 49. Jacques Naude
Slow and steady wins the race for Mr. Naude. First appearing in cK Jeans in Fall 08, his consistent appearances in top campaigns and editorials proves his longevity.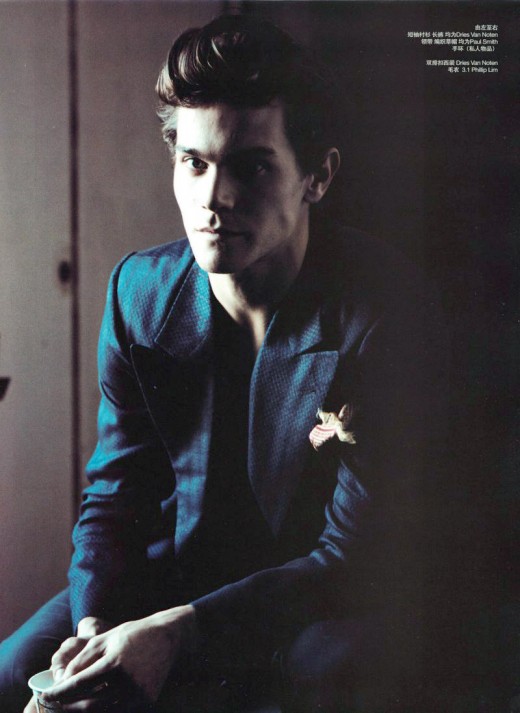 48. Francisco Lachowski
Score another one for the Brazilians. Francisco Lachowski, ever since his F/W 09 debut in the Dior Homme campaign, has gathered more and more steam, appearing in the coolest editorials and all the right runway. Expect this young man (who already has a legion of fans) to get ever better as his face and modeling matures.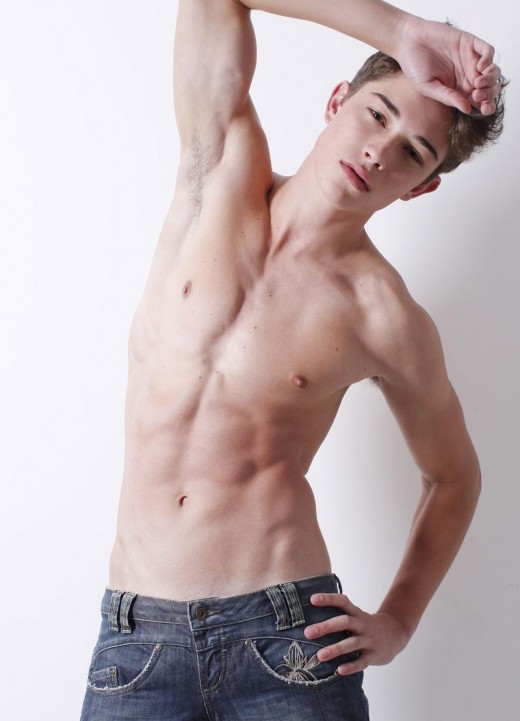 47. Arthur Daniyarov
With his dramatic features and natural intensity Arthur is fast becoming the go to boy for clients in search of the atypical. Is it any wonder then that he was among the busiest boys in Paris this season – or that he has become the face of Jil Sander's eerie minimalist campaigns? From his debut in Dazed to his novel turns in Arena Homme Plus, Arthur has come to represent individuality at its most fashionable.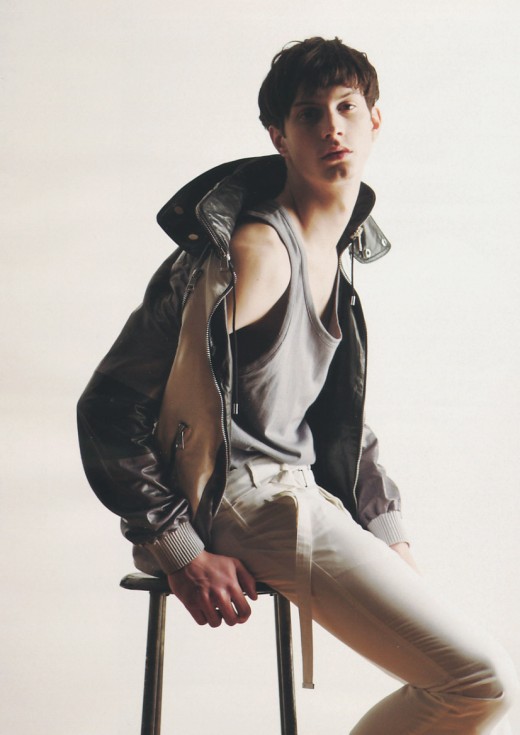 46. Ash Stymest
Since MDC's first preview of Ash in August 08, the young English lad has landed a dizzying amount of top editorials along with 2 covers in a mere 4 months. With the the bluest of the blue chip circling the young musician/skateboarder, look for this force of nature to supernova in Spring 2009.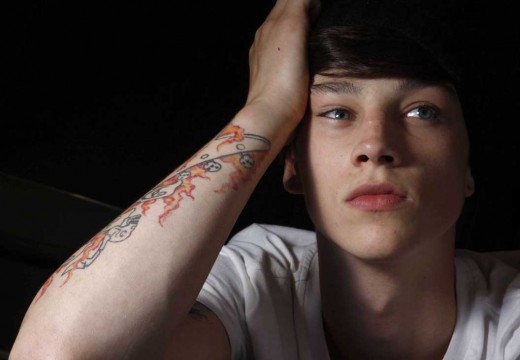 45. Corey Baptiste
The chiseled jaw, the perfect skin, the ideal fit; the young American Corey Baptiste has it all. So evident was this that 2 major brands, DKNY and Benetton snapped him up his first season out of the gate. Looks like a long distance runner, this gorgeous one.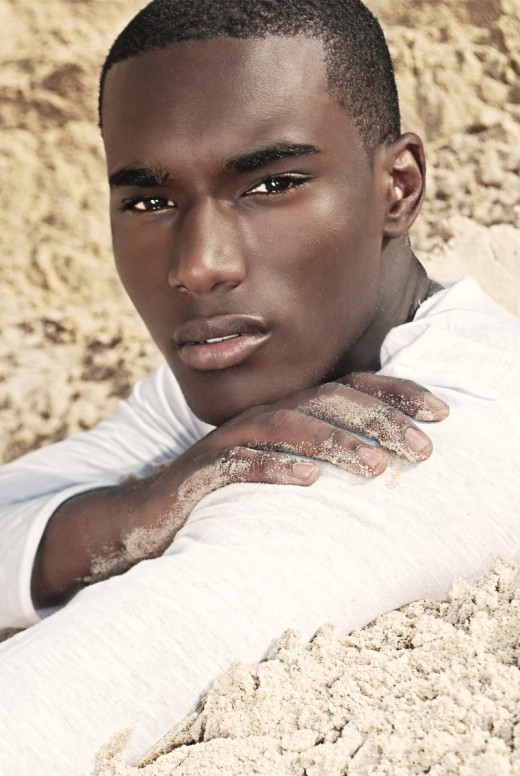 44. Max Motta
This young Brazilian with the angelic locks has captivated clients such as Dior, Trussardi and Karl Lagerfeld. Holding 2 Dior Homme show exclusives 2 seasons in a row (S/S 09, F/W09)and a Trussardi show exclusive (F/W 09) is a testament to the buzz surrounding this rising star.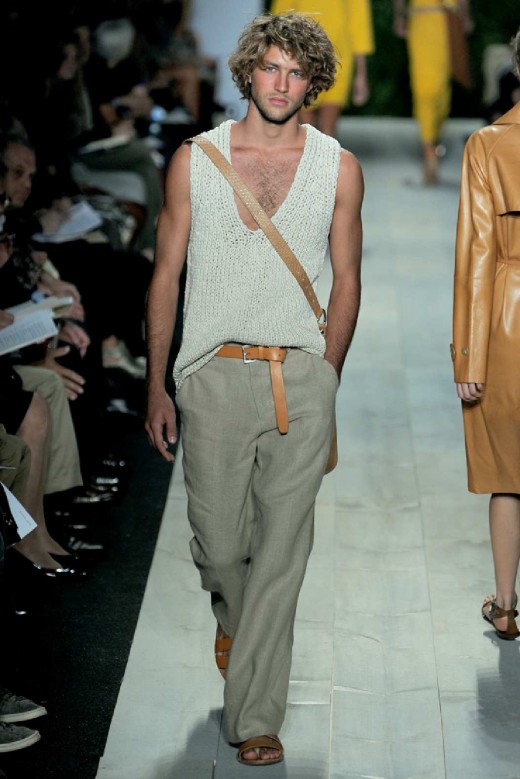 43. Evandro Soldati
This Brazilian force of nature has consistently worked with the best photographers and clients in the business since appearing on the scene several years ago. His recent appearances in Lady Gaga's video, V Magazine and the Dolce & Gabbana campaign shows you can never keep a great Brazilian model down. Viva Brazil!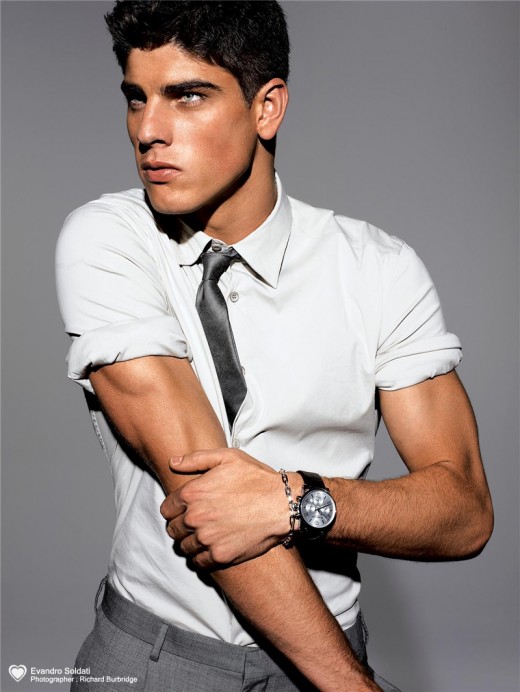 42. Anthon Wellsjo
Anthon Wellsjo's triple threat of editorials, campaigns and shows make him one of F/W 10's top young men to watch. With clients like Gucci, YSL and Numero behind him with plenty to come, looks like the charismatic young Swede is here to stay.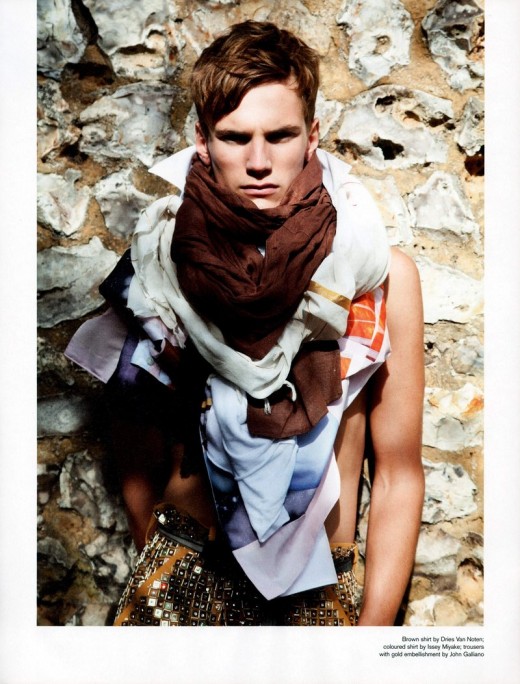 41. Cole Mohr
Cole's indisputably unique features and angular leanness made him a runway must have for SS08. FW07 Margaret Howell, H & M w/Terry Richardson FW08 Marc by Marc Jacobs with Juergen Teller.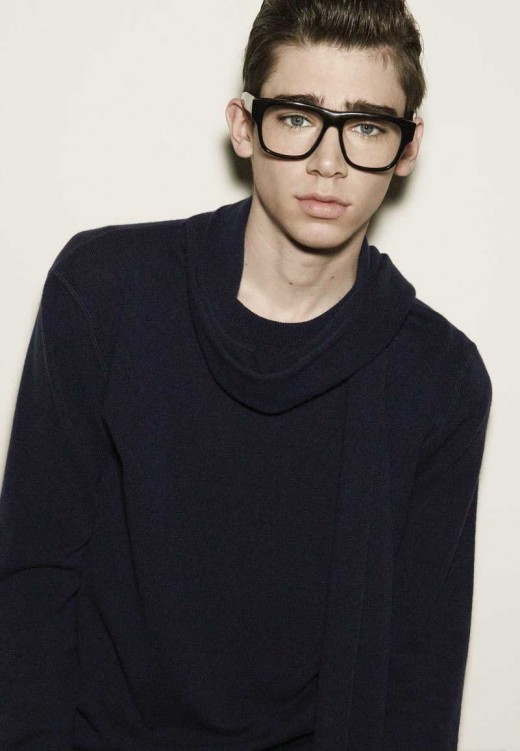 40. Janice Fronimakis
Janice has been a stealth fixture on the scene for a while. With his Giorgio Armani campaign by Mert & Marcus for F/W 10, he's finally front and center where he belongs.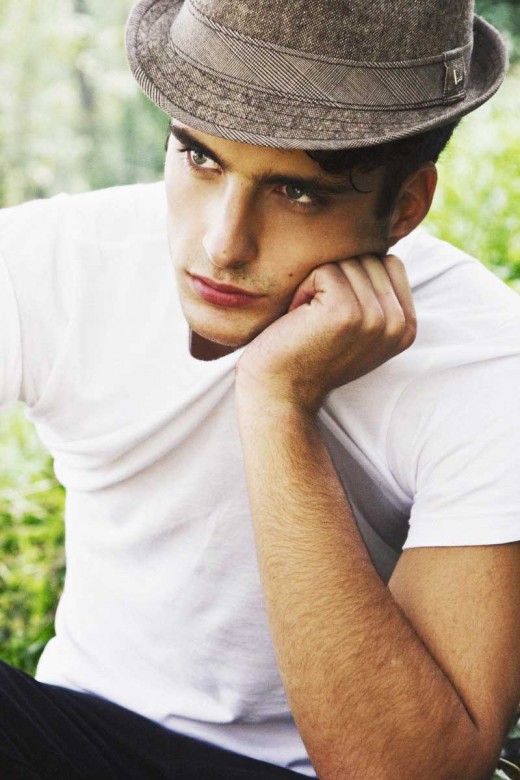 39. Yuri Pleskun
No one looks like this young Russian American model and his steady presence in the past season's top magazines reflect the industry's fascination with this unique beauty. Marc Jacobs anoints this singular face this season with a solo turn in his always memorable Marc by Marc campaigns.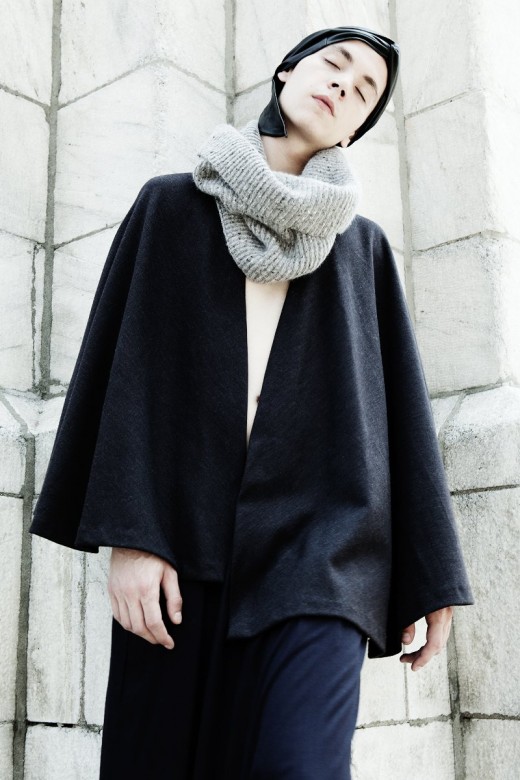 38. Tyler Riggs
Tyler Riggs is one cool as hell dude. The naturally stylish tattoed American, appearing on MDC's radar back in December 07, has converted the last year into a blue chip bonanza with a campaign for D&G, walking for top designers like Jil Sander, Gucci and Givenchy and editorials for L'Officiel Hommes. 2009 was a fast climb to the top of the heap for this young man.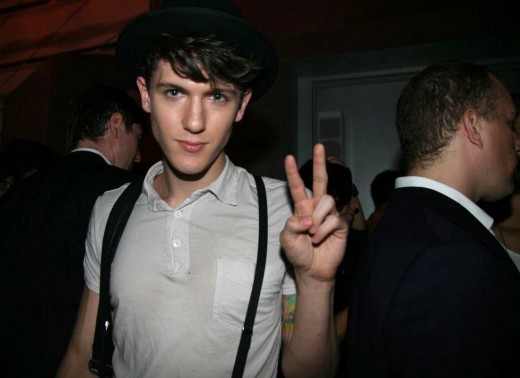 37. Oleg Antosik
Oleg's quick domination of 2 blue chip brands lands this Russian squarely in the top 50. With clients like Calvin and Dior Homme signing on for his seductive yet intelligent beauty, Oleg just may be the forerunner for a new wave of Russians.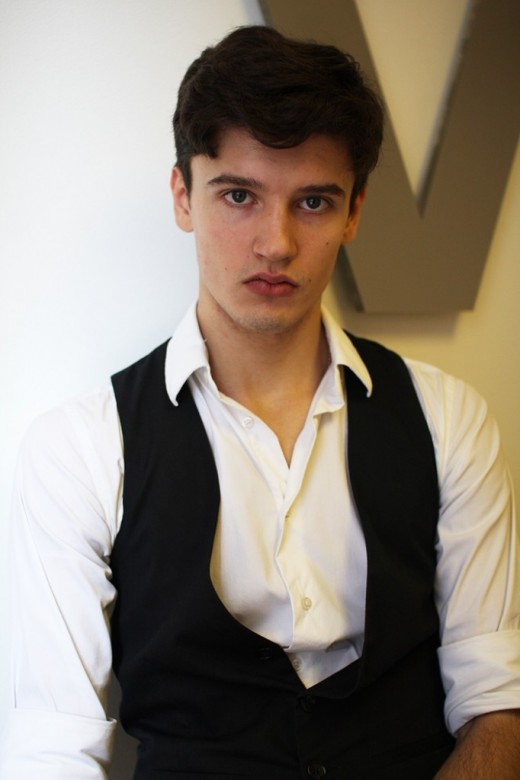 36. Vladimir Ivanov
OTM has not seen such a buzz surrounding a male model in quite some time. Charismatic, energetic with the face of a Renaissance angel, Vladimir is set to light the industry on fire.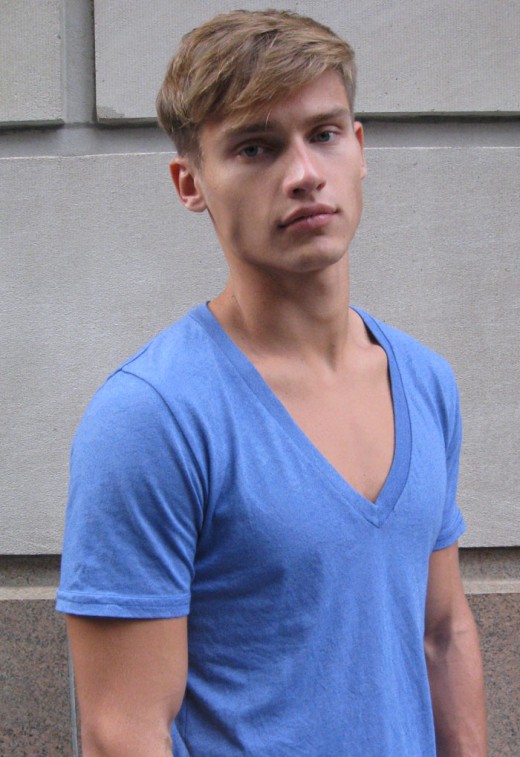 35. Garrett Neff
Garrett's sculpted form instantly reminds us of the iconic Calvin ads. Top photographers like Bruce Weber, Karl Lagerfeld, Mario Testino and Mert & Marcus and clients such as Louis Vuitton, Chanel, Michael Kors and Visionare already fans of this classic American beauty. He's having a moment, this one.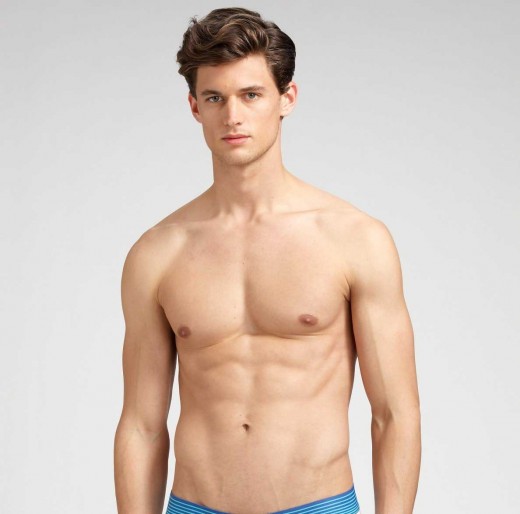 34. Jamie Strachan
Jamie Strachan is one of the rarest breed of models around. From his fresh faced appearance in the early 00's, the young Englishman has engaged clients for almost a decade, proving that the combination of personality, good looks and professional behavior will always win out in the end.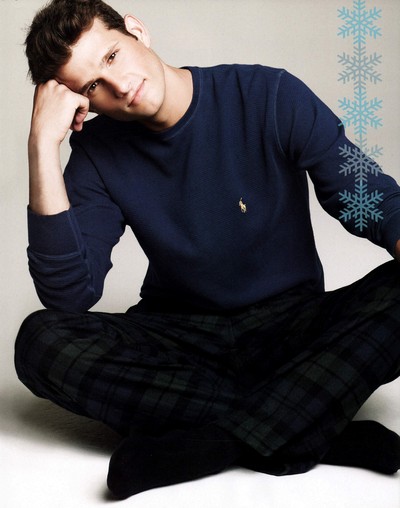 33. Boyd Holbrook
The star making team of Ines Van Lamsweerde/Vinoodh Matadin and Hedi Slimane at Dior Homme anointed their male ideal in the form of Boyd, the All-American beauty, hailing from Kentucky. Currently, an editorial workhorse, Boyd continues to grace the pages of the best fashion bibles and in campaigns like the Gap and Viktor and Rolf's fragrance, Antidote.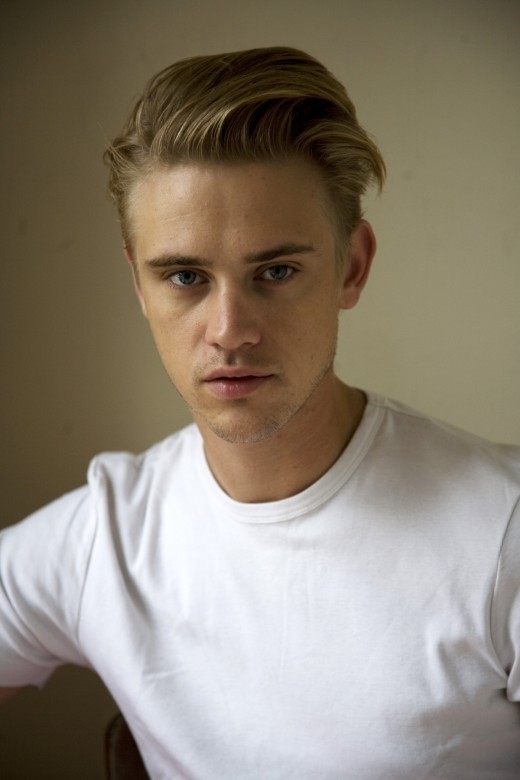 32. Lyle Lodwick
While a lot of young male models are most comfortable in t-shirt and jeans, this young American model sports capes, fur coats and the requisite rocker attitude. It's no wonder he's cut such a wide editorial swathe through all the most stylish of men's bibles. From Vogue Hommes Japan and Dazed & Confused to Details and Contributing Editor, the industry loves Lyle because, he just gets "it".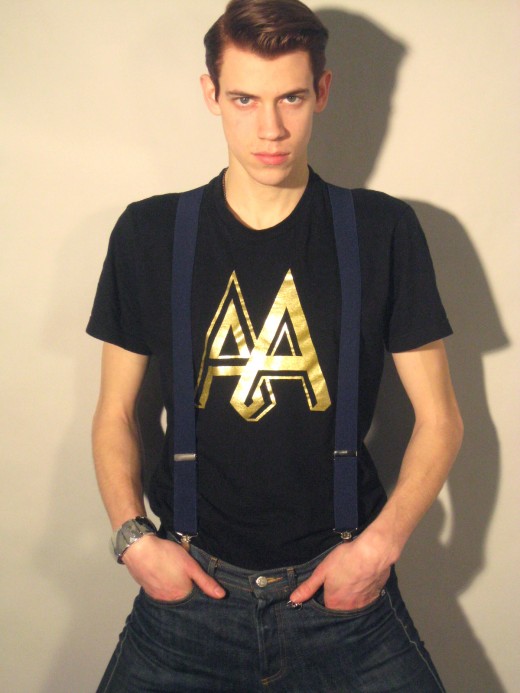 31. AJ Abualrub
One of the first Ford/V Man magazine finalists, the strikingly handsome American with the ice blue eyes has an undefinable charisma, a sentiment certainly shared by Calvin Klein as AJ fronts their S/S 09 campaign. A wrestler brimming with the athlete's self confidence, AJ brings a much needed frisson of energy to the industry.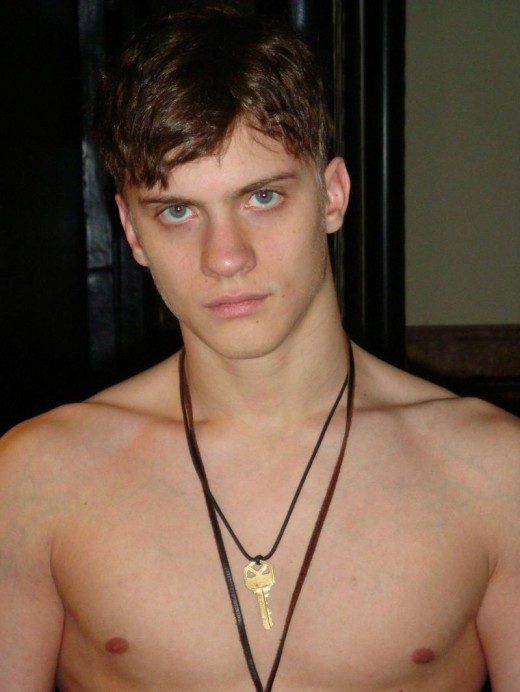 30. Thomas Penfound
Only London breeds that special brand of cool exhibited by the rising young star Thomas. Burberry, Lanvin and Hedi Slimane have all fallen for his steadfast gaze. His wistful otherworldly beauty, so now, so current shines brightly with much more to come.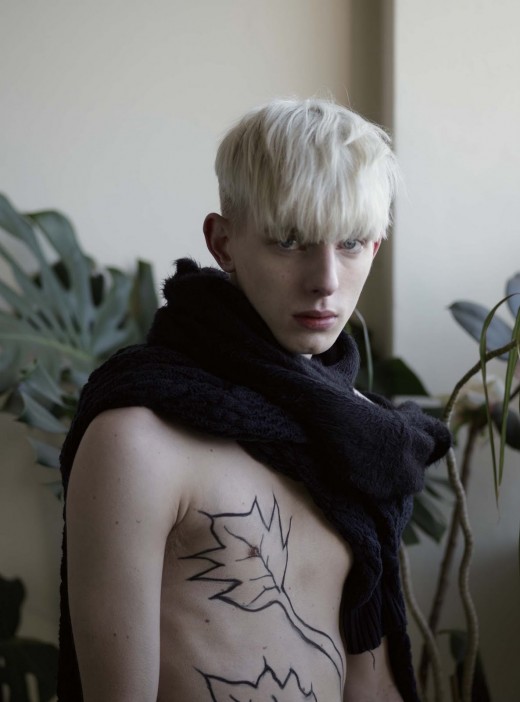 29. Arthur Sales
If there's one thing that Brazil has become famous for, it's the high caliber of models. The best ones dive passionately into their work and inspire all who work with them. Case in point? The beautiful Arthur Sales who appeared less than one year ago on Brazilian website Made in Brazil has garnered an entire issue of L'Officiel Hommes devoted solely to him, scooped up 5 campaigns while racking up designer credibility with 2 solid show seasons all within the short span of that year. There is no replacement for sheer passion for the job!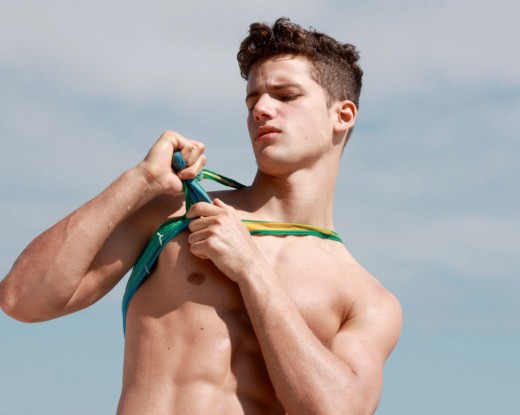 28. Benoni Loos
Benoni's elegantly unique look has made him a favorite of high profile clients as diverse as Gucci, Uniqlo and Hermes.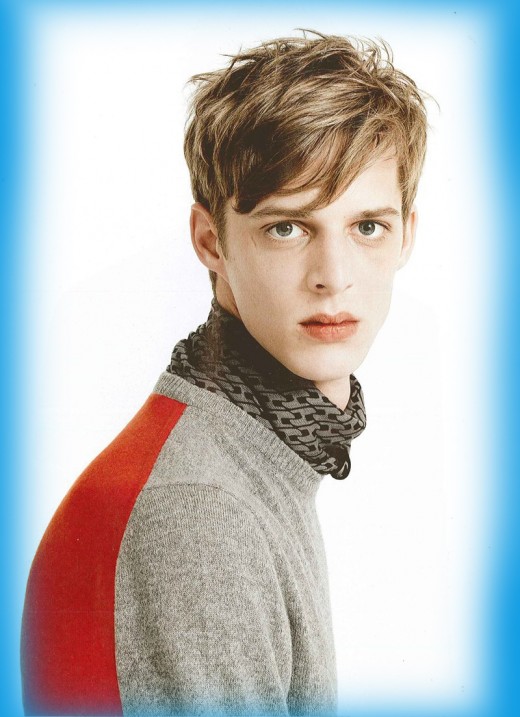 27. Josh Beech
The ultra charismatic Josh Beech is the epitome of rough-around the edges masculinity and the essence of London cool. The lead singer of the rock band Snish, he oozes that old fashioned rock sexuality all while balancing a full chart of nonstop modeling options. With the buzzed about Vogue Hommes International cover and editorials galore, this maverick young English lad is most definitely coveted, right this moment.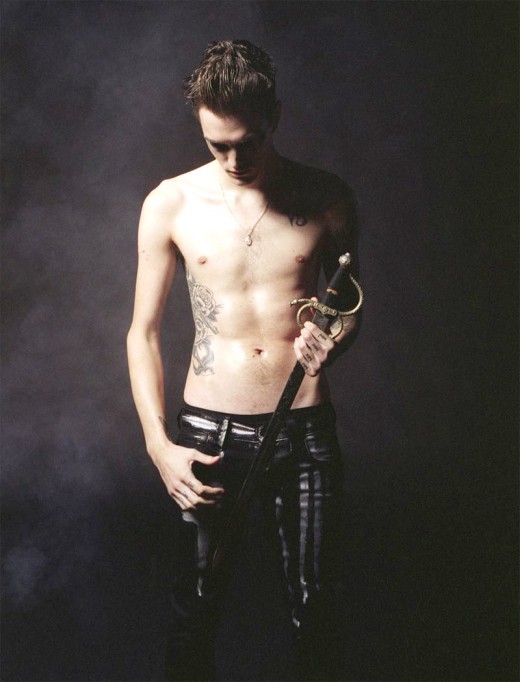 26. Jacob Coupe
The rapid rise of Mr. Coupe, thanks to his opening slot July 09 at the Prada show, has morphed into a juggernaut of bookings crowding his charts, including this season's Prada campaign. Combine that with an intense presence in front of the lens and what you have is a new modeling sensation swooping through the landscape.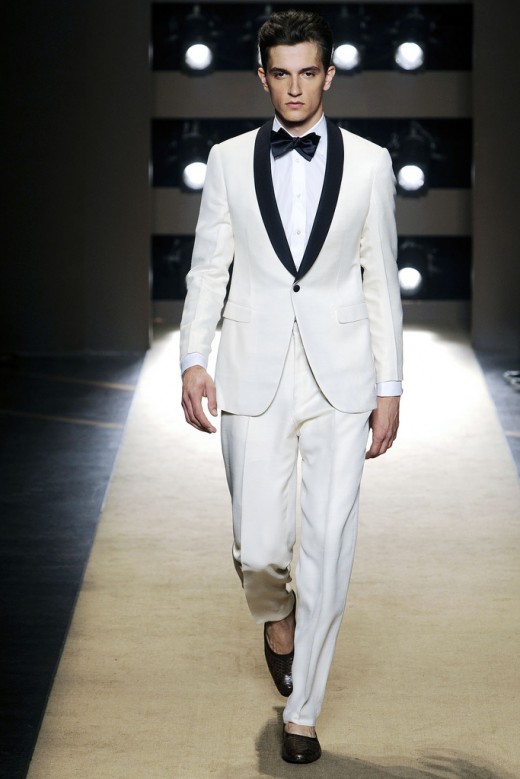 25. Marlon Teixeira
Former MOTW Marlon's bronzed Brazilian beach vibe somehow totally worked with the avant garde Dior Homme brand, his breakout campaign. A study in contrasts? It's fashion at its best! Marlon's sensuality appeals across the board to all the top clients; we predict a long run for this young man.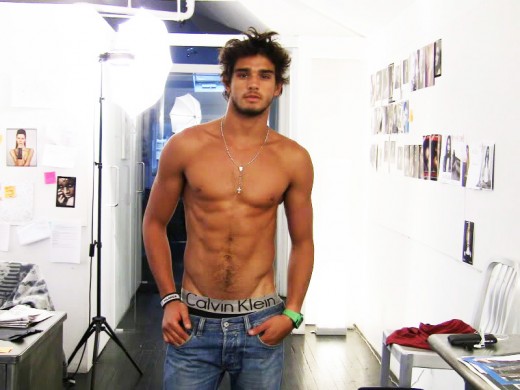 24. Bastiaan Ninaber
The unconventional yet timeless appeal of the Dutch has reached a crescendo this season. Fans of Bastiaan's extraordinary beauty gets a double jolt with his appearance in the painterly Cerruti campaign by Willy Vanderperre and on the cover of the first L'Officiel Hommes Italia by Milan Vukmirovic. His recent show season, walking for Cerruti, Prada, Ferragamo, Trussardi, Hugo Boss and Dries Van Noten attest to his appeal on the catwalk as well, scoring a perfect trifecta for the Dutchman in the booking wars for the best editorial/advertising/runway work.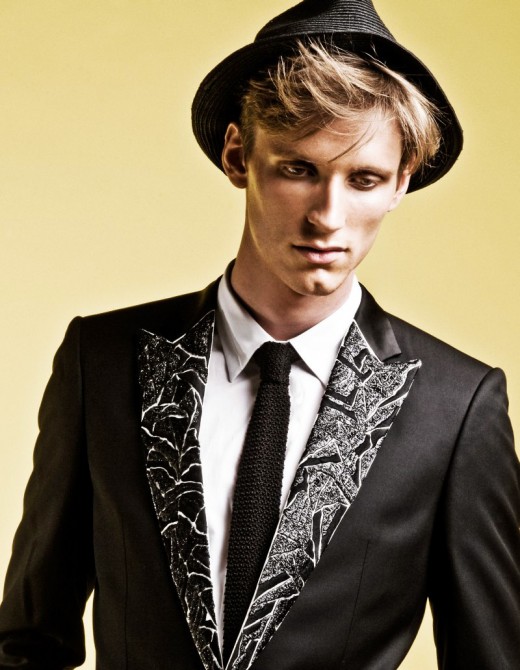 23. Tomek Szczukiecki
The Polish born Tomek with the incredible bone structure perfectly epitomizes the slightly androgynous beauty all of a sudden in high demand. His expressive eyes reveal a poet's intellectual soul and this season his appearance in the Versace campaign softens the hard edged images.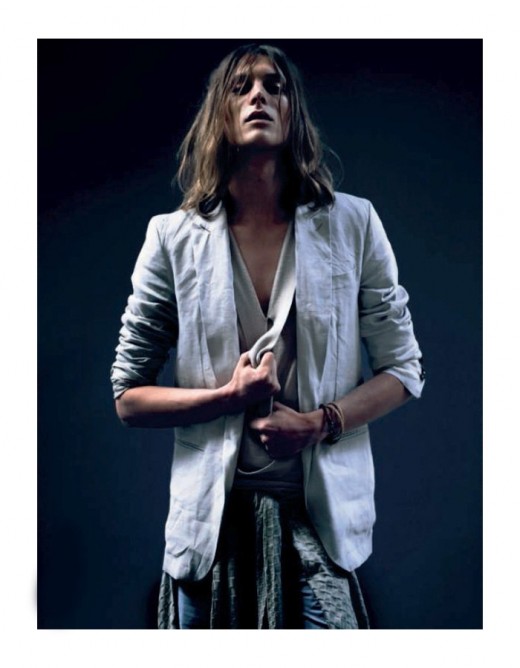 22. Paolo Anchisi
Great genes always prevail. As the son of 80's top model Lynn Koester, Paolo Anchisi's modeling future was assured the minute he stepped in front of the camera. V Man and Hedi Slimane were the first of the blue chip clients on board. This season, there is no other new male face with as many high profile campaigns as Mr. Anchisi. An auspicious beginning indeed.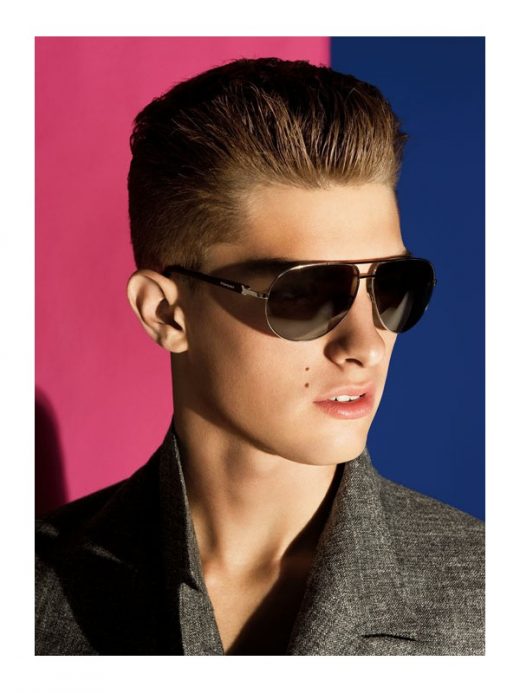 21. William Eustace
William Eustace's spectacular runway season for S/S 10 caps a stellar season and reflects a consistent body of work that has this stealth star finally getting his due. Lanvin and Calvin Klein, along with about 15 of the top menswear brands are just some of the champions of this new rising face.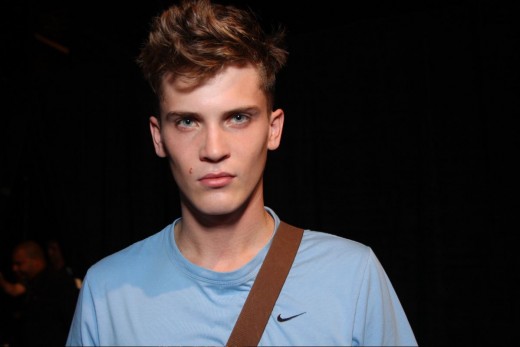 20. Ryan Kennedy
Ryan Kennedy's classic appeal with a twist has made this Buffalo, New York native a must book for the fashion elite. His ability to transform himself from chiseled and haute for blue chip clients like Louis Vuitton and Gucci to appealingly boy next door for Aldo and Benetton is a rare delight.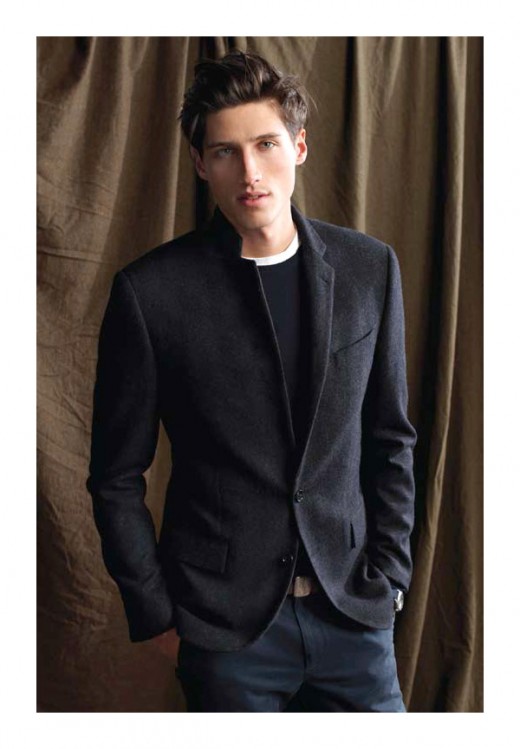 19. Nikola Jovanovic
This young man has had one of those stealth careers for the past several years, gaining ground editorially as well as steadily working for those blue chip money clients. With his Gucci pre Fall and main line campaigns, Nikola breaks onto the word's radar with the kind of male beauty that is timeless.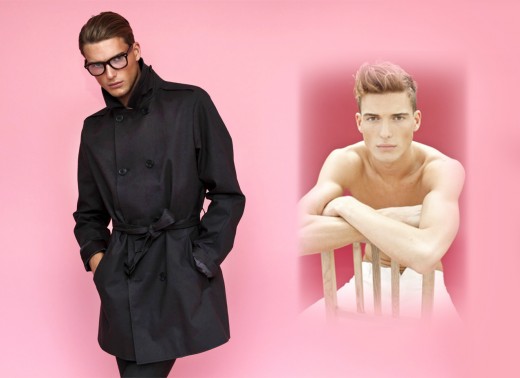 18. Marcel Castenmiller
This ethereal, androgynous beauty has been booking up an editorial storm of late following his dreamy Kenzo campaign. What keeps the clients coming back is his laconic charisma. The combination of looks and personality proves to be a winner for this young man.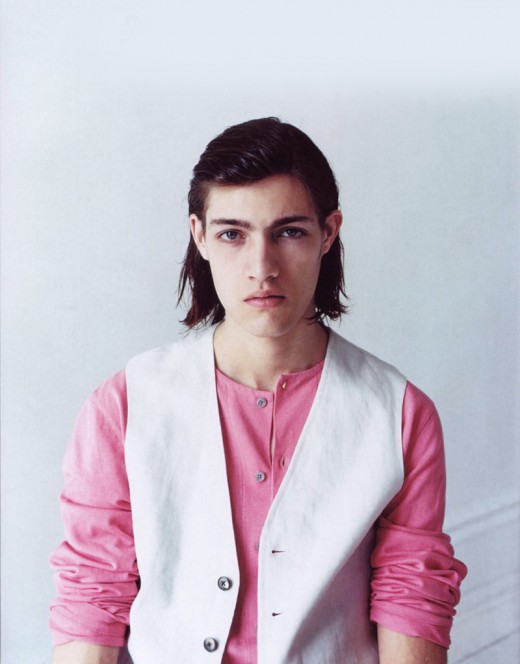 17. Ollie Edwards
The beautiful Brit with the perfect skin has been on MDC's radar for a while now. In a recent editorial, he rides a motorcycle like a pro AND in person is eminently charming. With a killer combination of bad boy/good boy energy and a slew of editorials and campaigns coming out, expect Ollie to explode in the coming months.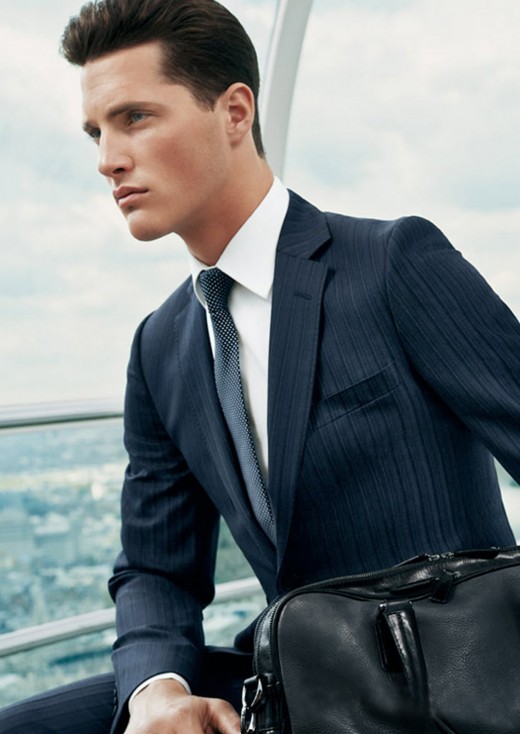 16. Aiden Andrews
We've kept our eye on this young Kiwi/American ever since his quiet debut as one of V Man/Ford's modeling contest winners back in Nov 08. His regular turns in all the right shows and editorials demonstrate that slow and steady CAN win the race. With his Jil Sander campaign for F/W 10, Aiden can be sure that his days of keeping that low profile are over.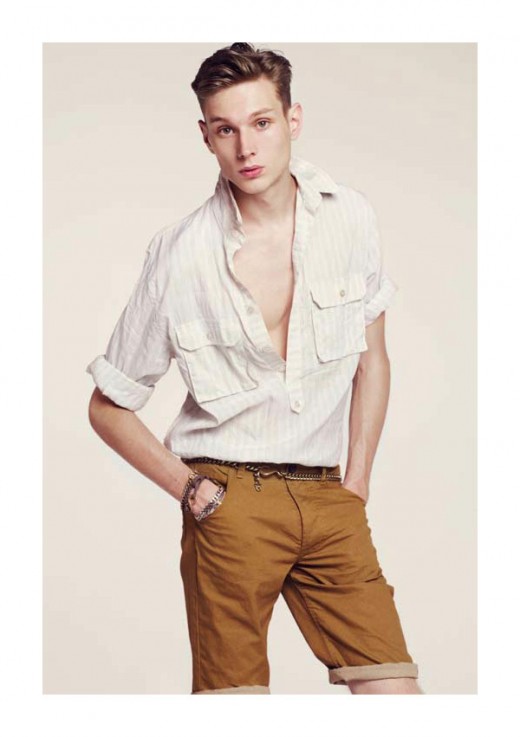 15. Mark Cox
In the ultra competitive field of male modeling, it takes a special young man to stand out from the crowd. Mark Cox, the young Dutchman, has had the sort of career that is a dream. From top notch editorials like W (with fellow Dutch beauty Lara Stone) to a runway list that's blue chip (Prada, Gucci, Jil Sander), Mark looks to be off to a flawless start.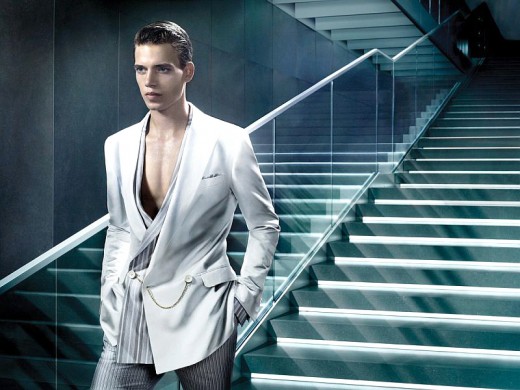 14. Adrian Bosch
From day one, Adrian has been one of those boys whose presence clients started bidding feverishly for. When the dust cleared it was Hedi Slimane at Dior who had exclusive dibs on this Spanish-Danish stunner which means this is his moment to shine. Stay tuned for the next step in his evolution.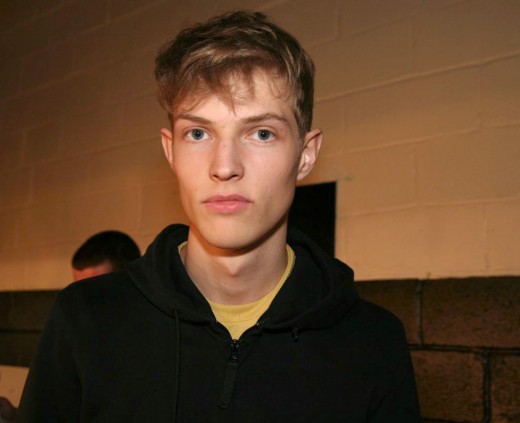 13. Ben Hill
Ben Hill scorches into the top 50 as the new favorite of blue chip clients seeking a model with classic matinee idol good looks.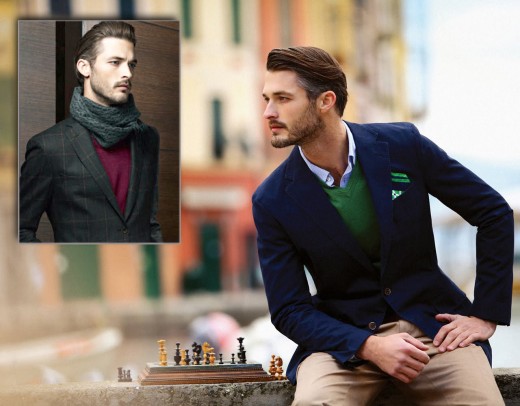 12. Mathias Bergh
Swedish model Mathias Bergh has quickly presented himself as one of the most promising male models of tomorrow. He is currently ranked at Number 12 on the diffrent website's list of the 50 Top Male Models in the World.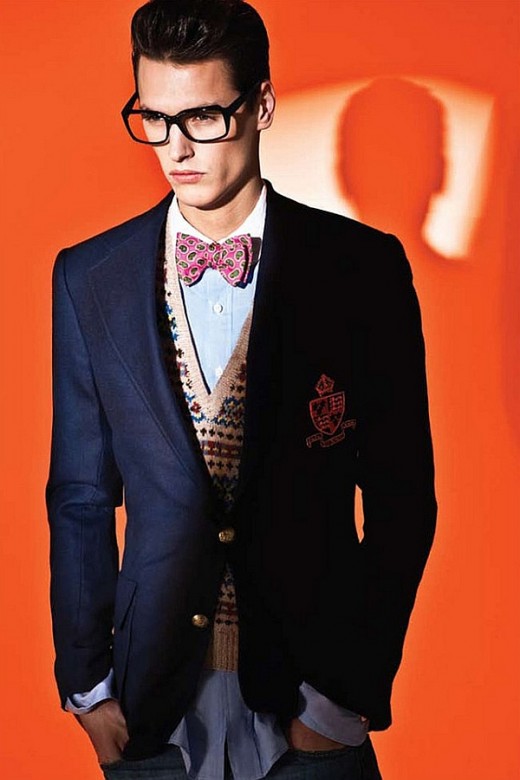 11. Jon Kortajarena
200 pages and the cover of L'Officiel Homme. Five campaigns on the stands at once (during a recent season). With the heartthrob handsomeness of a young Anthony Delon, Jon leaps directly to the head of the modeling class. His appearance in the new Tom Ford film, "A Single Man" only proves his wide spread appeal.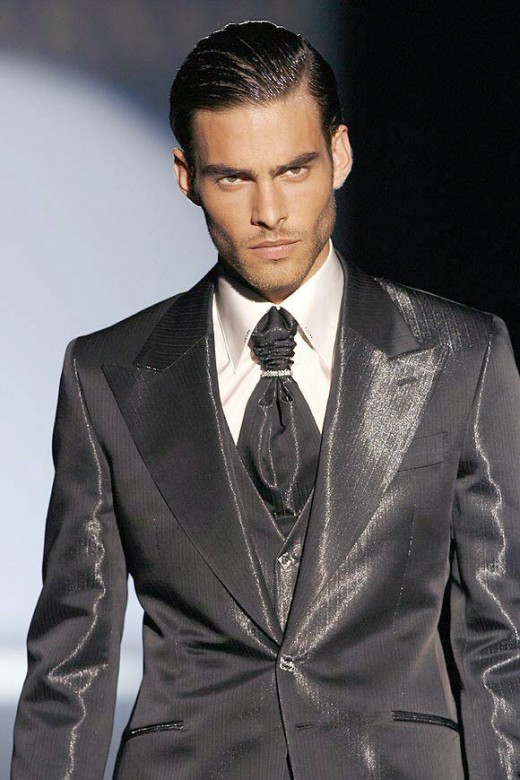 10. Clement Chabernaud
He was the face of Jil Sander for several seasons which means his epicene features became instantly recognizable in every men's magazine on the market. With 4 seasons of Jil Sander by Willy Vanderperre, the current Roberto Cavalli by Meisel and a tremendous show season for S/S 10, Clement's distinctive profile makes his mark on the industry.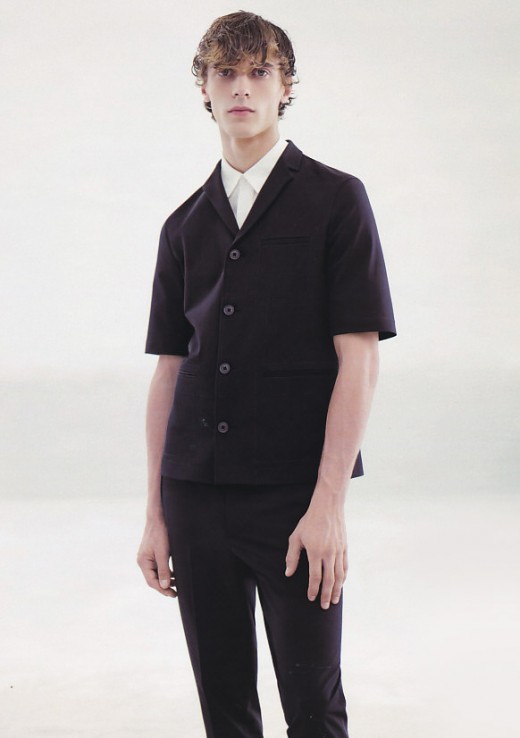 9. Adrien Sahores
Adrien's mesmerizing visage has entranced us since he first appeared on the scene a mere season ago. The soulful eyes and perfect features highlight a mischievous twinkle that comes out every so often in his pics. Givenchy, Lanvin, Prada and now YSL are some of the premium clients who count themselves fans of his presence. That vitality is what is needed to stay at the top in the industry and with the smooth trajectory so far, we predict Adrien will be a long distance runner.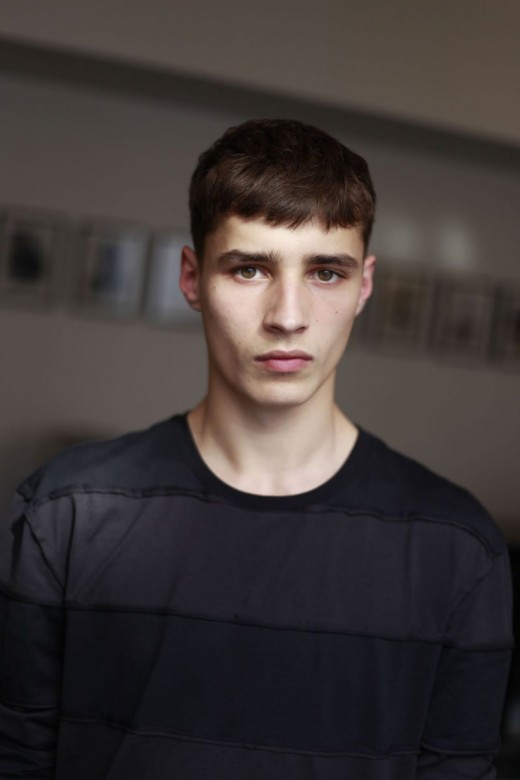 8. David Agbodji
David Agbodji's near perfect flawlessness in face, figure and personality is unmistakable to anyone meeting the young charismatic Frenchman in person. When Calvin Klein anointed him as the face of their S/S 10 campaign, the seal of approval was official. Sleek perfection indeed.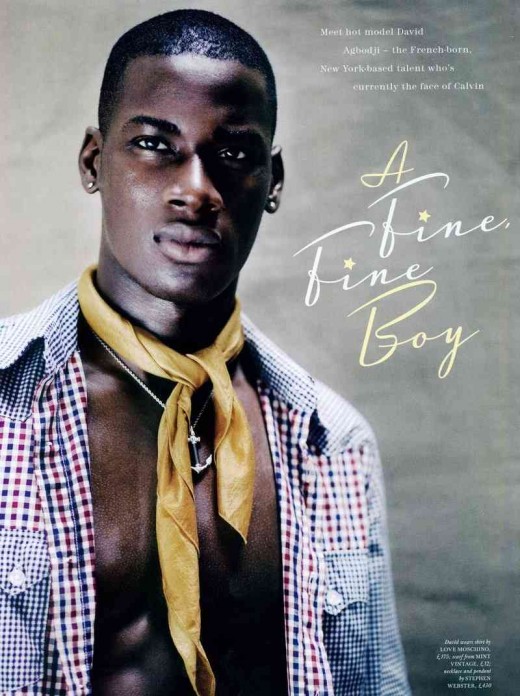 7. Lars Burmeister
Lars Burmeister, born in Hamburg, Germany, is a German international model who is best known for his 2005 ad campaigns for Hugo Boss. Outside modeling, Lars enjoys playing and watching soccer. In fact, he is an avid soccer fan, who enjoys watching his favorite home team during his spare time.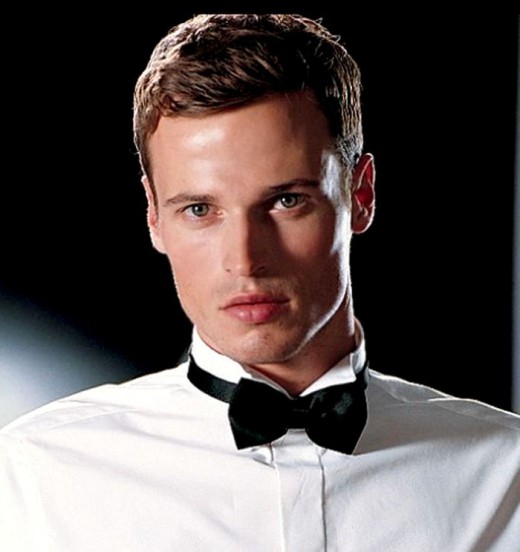 6. Simon Nessman
Country of origin: Canada He was Born in Courtenay, British Columbia, Canada. Discovered when a friend's sister sent photos of him to Mode Models in Calgary Alberta. Interests include sports, especially basketball & surfing, watching Seinfeld, and learning to play guitar.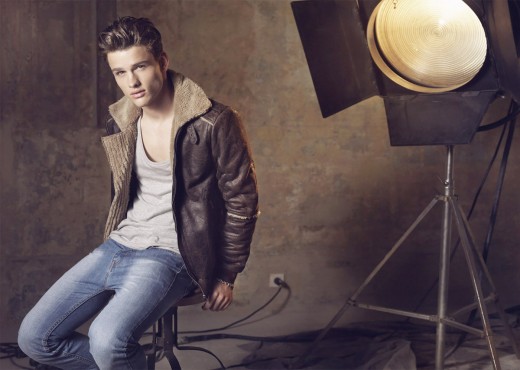 5. Alex Dunstan
MDC met Alex back in Nov 09 and knew that he was destined for the big leagues. His made for fashion frame and his enthusiasm in making a great "image" reveals why Burberry and Lanvin book and re-book the young Englishman.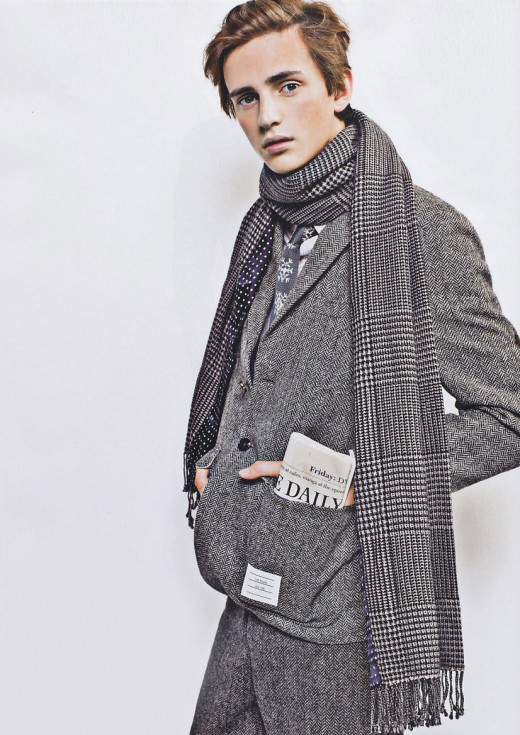 4. Jamie Dornan
Jamie Dornan (born 4 June 1982, Belfast, Northern Ireland) is an actor , model, and occasional musician. In 2006 he appeared in the Sofia Coppola film, Marie-Antoinette. He also used to perform in the folk band Sons of Jim, but the band disbanded in 2008. He has modelled for Calvin Klein (with both Kate Moss and Eva Mendes), Dior, Aquascutum, and Armani, among many other brands.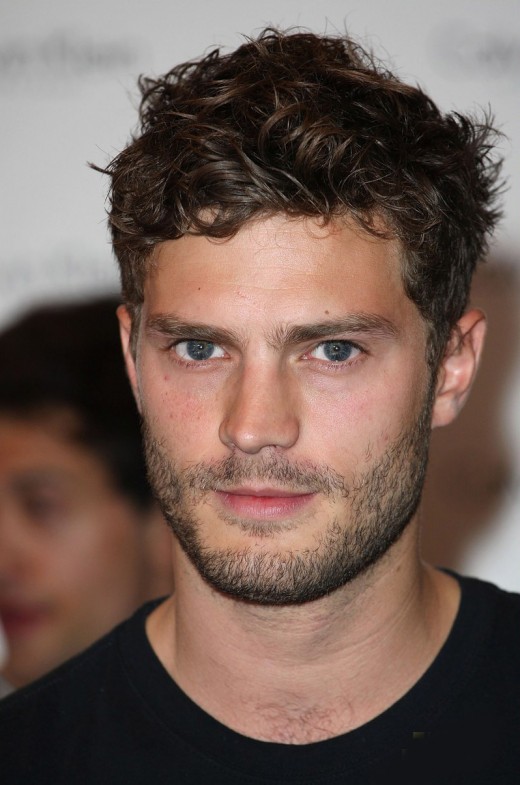 3. Blaine Cook
Blaine Cook was born on the first of October of 1986 in Hollywood, Maryland. An American model, Cook has been featured in a number ads and photo shoots. While some models were discovered accidentally, Cook actively sought out modelling agencies in 2006. According to reports, he did an internet search for model agencies, found the website for Major Management, and sent them some images. They offered him a contract based on these images. He is still represented by Major Management in New York, Nevs in London, the Kult Agency, LA Models, IMM Bruxelles, and I LOVE of Milan.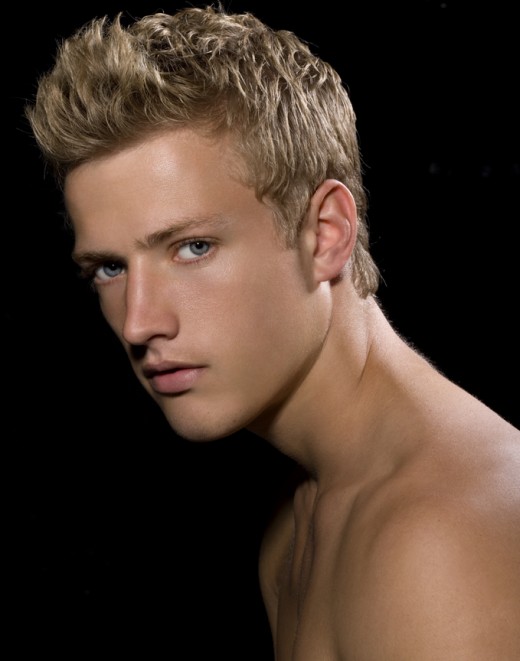 2. Sean O'Pry
From Kennesaw, Georgia. Received the Golden Key of Kennesaw from the mayor. Discovered on MySpace by America's Next Top Model judge Nolé Marin. Interests include lacrosse and football. Forbes named him their Most Successful Model in 2009.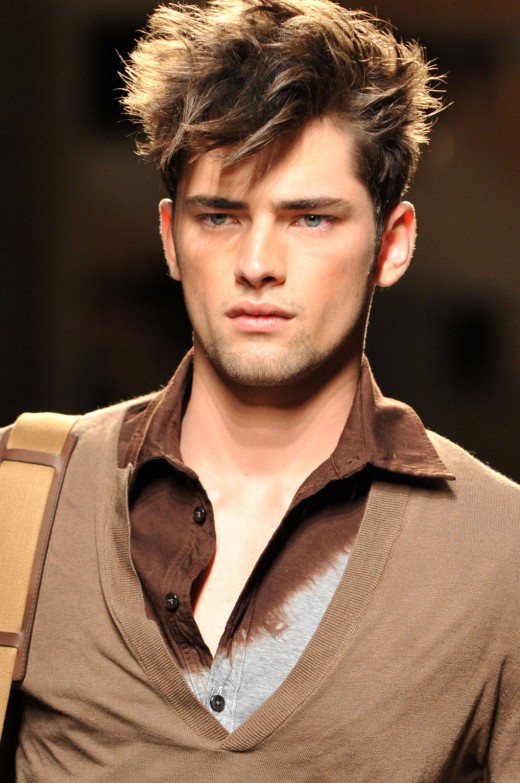 1. Mathias Lauridsen
Only two men have made the left-cheek scar a heart-throbbing feature, Scarface's Tony Montana and Mathias Lauridsen. Born January 13, 1984, Danish beauty Mathias Lauridsen was discovered on the street of Copenhagen in 2003. He has appeared in almost every major fashion magazine and has been featured in ad campaigns such as Gucci, Jil Sander, Christian Dior, Hermes, Calvin Klein, Marc Jacobs, Perry Ellis, DKNY, Lacoste, Kenzo, Tommy Hilfiger and Hugo Boss. Beautiful, talented, and successful, Lauridsen doesn't let the fame get to his head – in his spare time he enjoys a good game of soccer, drawing, watching movies, or jamming out to Kings of Leon and Jenny Wilson.