Best 8 Free Fitness Application For iPhone
Mostly everyone in this world know the importance of maintaining proper health and fitness, but few of them take it seriously. These days we live such a busy life that finding 15 minutes for a quick workout is difficult. This lifestyle leads many of us to health related problems, improper sleep and food habits etc.
Most of the health care professionals all over the world says that Obesity and improper food habits are the major causes of every health-related problem. Blood sugar, blood pressure, heart diseases are the major problems that are rooted from overweight. So, it's very important to keep an eye on your weight, diet and fitness goals because health is not only important for longevity but for happiness of you and your family. And that's where technology helps. Here we present 8 iPhone apps to stay fit.
This app lets you document your fitness and health data and then view the effects of your diet and fitness regimen. It records weight, body mass index (BMI), fat and water relation. What's good about iLoseWeight is its sophisticated graphic engine which lets you check your weight and BMI in relation to your target weight. It also gives you the option to password-protect  your data, and do back up and restore.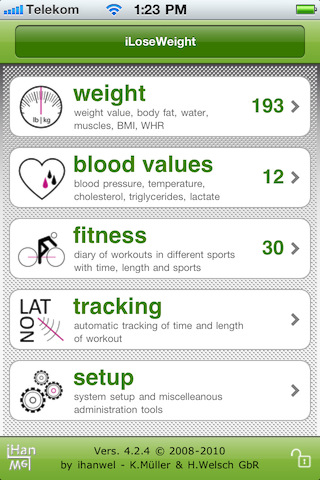 Daily Burn – Calorie, Workout and Weight Tracker
Aside from helping you find workout programs to follow, this app also lets you track your body weight, body fat, and monitors your body progress over time. But most importantly it keeps tab of all the results of the exercises you've chosen to follow. In addition, when you start using this app, you can sync your data with your DailyBurn.com account, in case you've signed up with them. The good thing about signing up with DailyBurn is that the app saves all your data on the DailyBurn servers. You can then access your data anytime, anywhere.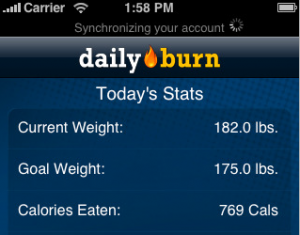 This app is for beginners who like to maintain their body weight by the Yoga exercises. This app is particularly like a personal Yoga instructor that will guide you through images and audio instructions. Kathleen Kastner, a trained yoga instructor and exercise physiologist, will guide you through each sequence, pose by pose, breath by breath, explaining how to practice the art of yoga.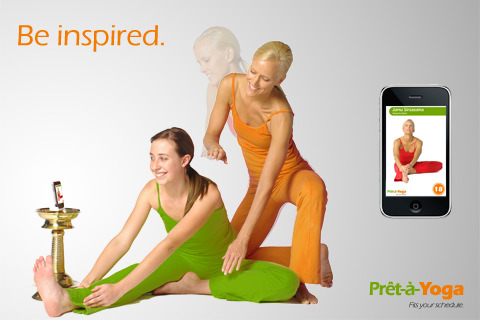 This app is an extension of the SparkPeople.com, a popular diet and fitness site, so naturally it syncs with your account in their site if you have one. The app lets you track your food and calorie intake and match it with the site's 1 million foods stored in their database. It also helps you keep track of your workouts and calories burned, a weigh-in page for graphing your weight and progress over time and gives you detailed weight and calorie reports.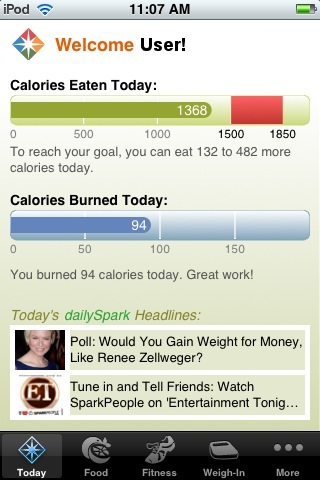 This app has an collection of over 320 exercises divided into categories like Core, Lower Body, Arms, Chest, Shoulders etc. Each exercise contains clearly drawn pictures with detailed instructions on how to perform these workouts.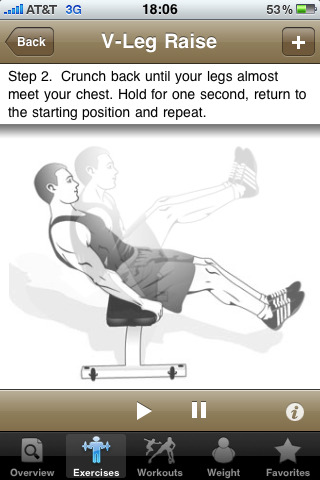 If you are not happy with the no. of exercises includes in Body Fitness free, this app has hell lot of collection of workouts to show off. Some great features of Fitness pro are 450+ exercises photo's with reference, photo's of real people (no drawings), possibility to create your own workout schemes, various build-in routines to get you started, simple and easy logging, track and map your runs, share your runs online with friends and much more.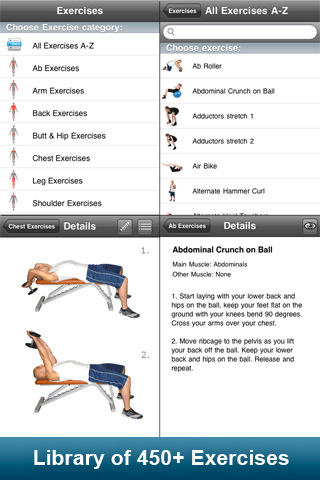 The best free app available in the market to know everything about swimming from free drills to weekly inspiration of photos, articles and practices.All the latest swimming news is just a click away with this app.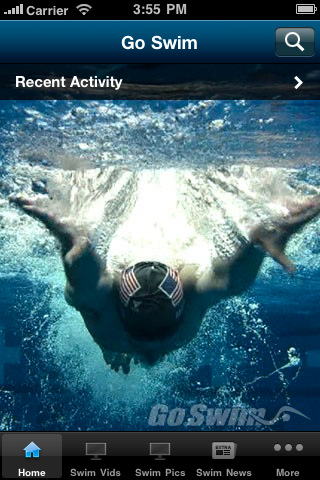 A useful app from Nike that helps you to access your personalized training program on the move. It includes dynamic training videos and training schedules on the five fundamental areas of athleticism cardio, core, strength, balance and flexibility.