Cool Grove iPhone 4 Bamboo Case Review
As the number of products available for the iPhone 4 increases, more and more unique products seem to be rising to the surface. Each of these products appeal to different aspects of the consumer. For instance, some cases appeal to a sense of style, a sense of utility, or a sense of unparalleled protection. Some products even attempt to be the jack of all trades and offer something that they think will appeal to all of our sensibilities. Fairly few accessories, however, appeal to one's environmental ethos, or one's tendency to cling to nature. One such product is the Grove Bamboo iPhone 4 Case.
First Glance
My initial impressions of the grove case were very positive. The case is attractive, well packaged, and durable. Additionally,  the case is padded, cushioned, and contoured in all the appropriate ways to both preserve the phone and it's various interfaces. The laser etching on the back was as intricate as it is beautiful, and I found myself entranced in examining the etching, and admiring the way that the etching complimented the grain of the wood.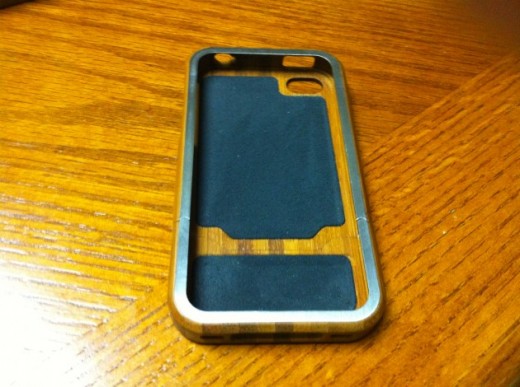 Form and Function
The Grove Bamboo Case for iPhone 4 has a certain natural quality that makes it stand out among the competition. However, often, form takes precedence over function, or vice versa. I am pleased to note that this is simply not the case with the Grove case. After inspecting the case thoroughly, I found the the cutouts were smooth, perfectly sized, and seemingly sanded out to remove the abrasive finish that sometimes accompanies such a cut.  Particular attention has been paid to details on this case. For instance, the silver bezel of this case is just as durable, scratch-resistant, and precisely engineered as the remainder of the case.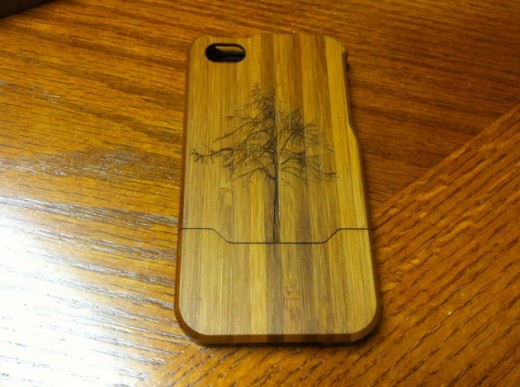 Environmental Ethos
This product is manufactured in part to appeal to a very particular audience: The environmentally conscious. And Grove has really gone all the way to ensure that this product is made in as environmentally sound a manner as is possible. Not only is the case itself manufactured from earth-safe bamboo, which grows faster and is far less impacting to use than traditional wood, but even the packaging materials are environmentally friendly, being constructed from a mixture of waste products from the manufacturing of the case, as well as post-consumer recycled cardboard. What's more, the outer packaging for this case doubles as a picture frame, as demonstrated below.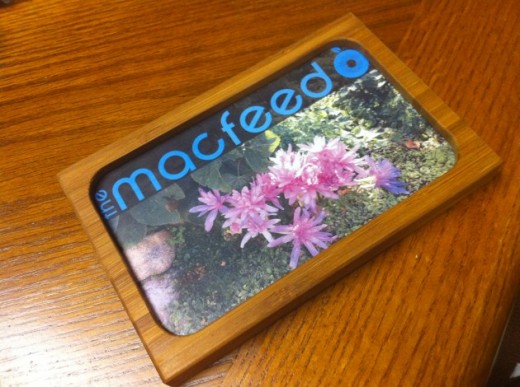 Conclusion
The Grove Bamboo Case for iPhone 4 really appeals to me. It has become a way for me to show that, even though I have succumbed to the allures of the technology world, I still have not forgotten when that technology comes from nature. The Grove case makes this point brilliantly, while at the same time providing a truly quality product. For it's quality, durability, and gorgeous design, I award the Grove Case a 4.5 out of 5.