How to Calm Down: 5 Strategies to Help with Stress
If you are overwhelmed with your career or the spread of germs, and you feel like you have tried every essential oil to remedy your stress and other ailments, we understand what you are going through. We've all had moments where we felt uncertain about the future, about our timelines, about whether we can carry on. First, just take a breath. You WILL indeed feel better, but destressing takes time and patience. We know that everyone has their own ways of working through things, so we hope that at least one of these will speak to you and your personal journey.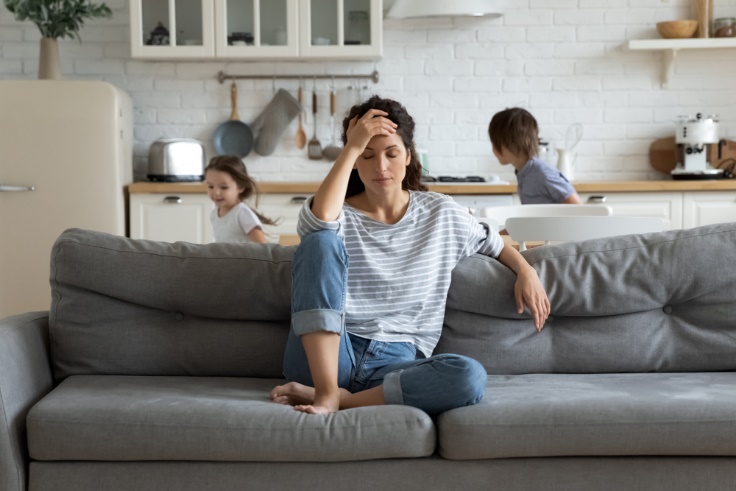 1. Audiobook
If you haven't yet, you should try listening to audiobooks on Audible. They have allllll the books to choose from. Though lots of people find comfort in reading the book themselves, hearing the book read aloud brings a new level of relaxation. Plus, you don't have to worry about carrying the book around with you everywhere you go. You are able to "read" it anywhere you can take your phone!
2. CBD gummies
If you haven't tried CBD yet, now might be the time. These organic CBD gummies by CBDfx are the perfect gummy to keep you calm, cool, and relaxed. CBDfx is committed to using the cleanest products possible. The hemp plants they use are grown organically at their partner farms in the USA. They use high-quality CBD and all of their vegan edible products are made from non-GMO, organic, 100% vegan ingredients. If you read about their products, you will also see that their gummies contain no corn syrup, no harmful chemicals, and no artificial sweeteners. This is a product that will help you to destress and one that won't have you worried about what you are putting into your body.
3. Pick up a new hobby
Sometimes starting a new hobby can stress you out. Do I have all the products to finish this project? How many trips to the craft stores will this require? I want to be creative, but need some help along the way. If any of those concerns rings true for you, we get it. That's why we suggest trying out a painting kit from My Paint by Numbers. It gives you the ability to get creative and relieve stress all at the same time. They provide you with an image to paint, the paints that are numbered to tell you exactly where to use them, brushes, and more! Plus, if you don't like any of the more versatile pieces on their website, you can upload your own image to paint!
4. Get outside
It is no secret that being outside and spending time in nature can boost your mood, relieve stress and anxiety, and benefit your happiness and well-being. If you are choosing to get out (do it, do it!), then we recommend going somewhere you are familiar with to make sure you aren't adding to your stress. BUT, if going somewhere new out in nature fills you with happiness as well, then we think it's time for you to try the AllTrails website or app. They provide you with all the info you need to get out there into nature. And to do so safely and stress-free.
5. Yoga
We know that going to a yoga class can seem intimidating, which in turn will add to your stress. Not to worry, Down Dog is here to satisfy all your yoga and relaxation needs in the comfort of your own home. They have practices for every level of yogi, that way you can start slow and work your way into further skill and relaxation. You can choose what type of voice you would like to receive your instruction from and can decide how much instruction you actually want to be hearing. You can even choose the pace you go at and the music that plays in the background. But, our favorite part, is that you can pick how long you want to practice savasana (your final resting posture) at the end of your session. Though they do charge a subscription fee, Yoga For Beginners is free to use as much as you'd like.
The thing about stress is, we all handle it differently, but we all can make it out on the other side. Don't be afraid to try any of these strategies! And don't be afraid to ask for help when you need it.