Tips and Tricks to Find Your Most Flattering Color
We've almost certainly tried to step outside of our fashion comfort zone at some point in our lives. We might have tried incorporating some unique colors and patterns into our wardrobe before resorting back to the basics because they just aren't working. However, you shouldn't give up; there are so many beautiful pieces of clothing and accessories out there just waiting to be worn!
In this article, we are going to take at some tips and tricks that you can use to find your most flattering color. Interested? Then keep on reading!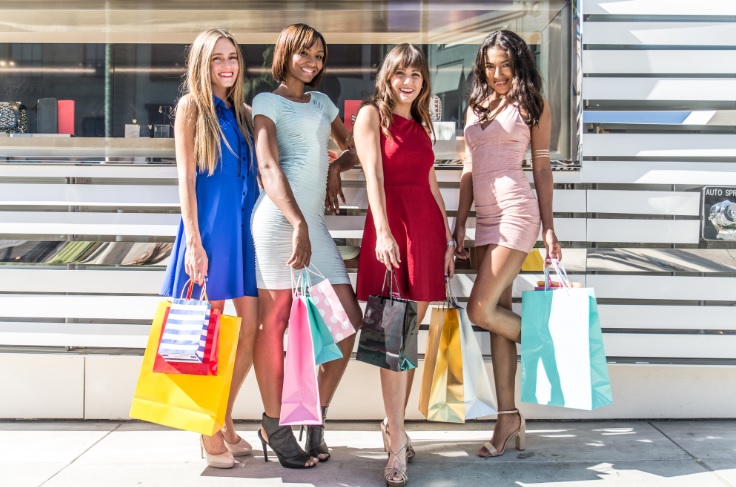 Figuring out your undertone
One of the best ways to see what colors suit you is to figure out what your undertone is. The most simple way to do this is to take a look at the veins on your wrist. If they seem greenish, you most probably have a warmer undertone. If they are bluer/purple, you are most likely cool, and ff they appear colorless, then chances are you are neutral.
Another easy way is to think about how the sun affects your skin. If you tan but never really burn, you're warm. However, if you burn all the time, you're most undoubtedly cool. Once you've determined your undertone, then you can see what colors suit it best.
Cool: If you have a cool undertone, then you want to take your inspiration from that end of the spectrum. Light blues, lavenders, deep purples, and emeralds are going to look the most flattering on you. You can also test out some pale yellow or rosy red but avoid orange or strong yellows. This can overpower you and clash with your skin.
Warm: Those with a warmer undertone are going to want to take a look at more earthy tones. Oranges, reds, creams, browns are olive greens are going to look incredible. If you want to stray away from that, then fuchsia or violet can be some other great options.
Neutral: If you have a neutral undertone, then you are incredibly lucky! Most colors will look great on you, including both warm and cool tones. It is recommended that you stray away from neon colors, though, as they can also overpower your look.
Finding your season
Another technique that is used by many to find their perfect color is to find your season. This uses your undertone, as well as your hair and eye color, to help you coordinate your clothing. Once you have determined your features, you can then pick the season to influence your choices.
Summer: If you have a cool undertone, with ashy blond-light brown hair and blue, green, or grey eyes, there is a good chance that your season is summer. Light and cool colors will look best on you, such as sky blue, powder pink, and grey. Pastels are your best friend, but you can even try getting monochromatic. Silver or platinum metals will look best as your accessories!
Autumn: If you have a warmer undertone with golden blond-light brown hair and dark green, blue or brown eyes, you are most likely autumn. Just like the season, you want to stick to golden colors, such as camel, orange, gold, and rust. For your accessories, try and stick with a copper or bronze medal to pull everything together!
Winter: If you have a cool undertone, with ashy dark-brown or black hair, and deep blue, green, or brown eyes, your season is winter. Try sticking to icy tones and sharp colors such as black, navy, blue, and red. Get creative with contrasting colors, and stick to silver or platinum metals for your jewelry. It will make those bright colors pop!
Spring: If you have a warm undertone but with blond-medium brown hair and bright blue/green eyes, you have spring coloring. Light choices look best on you, such as cream, peach, coral, yellow, and lime green. Try choosing rose-gold, gold, or bronze metals for your accessories, and don't be afraid to get some red eyeglass frames to show off your assertiveness!
Be confident 
While you can choose to follow both of the tips above to find your perfect color, one of the most important things to remember is to be yourself. No matter what you wear, it's not going to do you justice unless you wear it with confidence! Fashion is all about showing off who you really are, so if you like something, wear it! It's up to you to create your own unique style to show your incredible personality!