How to Make Money with Memes
Are you tired after a long day? Do you want to relax in a few minutes and get boosted up? Then scroll through a couple of funny memes and laugh a lot. Memes are the simplest way to relax your mind. Memes are rapidly growing on social media. If you can create engaging text and match it with an excellent image, then you are eligible to become a meme creator.
Meme-making is more than just a hobby for many people. Meme creator is a hot job in social media that requires a few hours of work, and the pay is more or equivalent to a nine to five job. You need no special qualifications to become a meme creator all you need is to think out of the box.  To support the meme creators there are many websites like InVideo or memegenerator, with a good collection of meme templates. So within a few minutes, you can create memes expressing some idea, behavior, and style that fit a culture.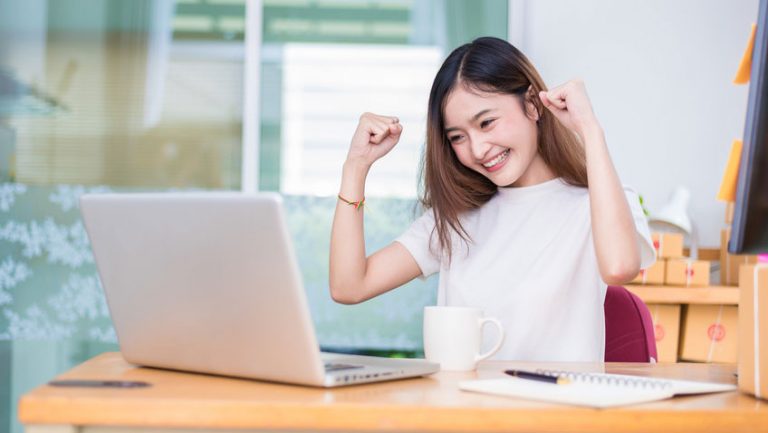 After designing a meme, you can post on social media, email, news, and blogs. If you are serious about meme creation, then follow these tips and steps.
There are three types of memes: images, video memes, and GIFs. The traditional image memes and GIFs are more popular than video memes. Don't sit idle with your ideas, create a social media account, and upload your memes. Post memes regularly on social media. Analyze the current trend and post memes. Increase the traffic and followers gradually until you fall into the eyes of the famous brands for promotions. after reaching one hundred thousand followers, you can start your monetization. Posting funny memes is a good idea to get more followers and try to upload the memes regularly in your account. Sometimes, you can also share other's memes, to engage your audience.
How to start monetization with memes?
1. Active social media accounts
Facebook, Twitter, Instagram are used by 3.8 billion people every month. Though many users overlap these social platforms, we have a greater opportunity to make money. Creating an account on these platforms is free and you have to be an active member of all.
As the page becomes popular and traffic increases, then the brands will approach you for promotions and advertisements. In this way, you can start earning money. Meme compilations are another source of income and upload them to your YouTube channel. With a little knowledge of video editing, you can dabble with YouTube. InVideo is one such app that gives you handy tools for compiling similarly-themed memes into a video montage. Similarly, Instagram and Twitter have equal earning potential as Facebook. So don't miss any of the social media platforms and be more active. Link all the accounts together on your page to increase the traffic. It can happen within a week or may take years to achieve, but you have to be very patient to make your turn. This business requires no investment and all you need is a lot of patience.
2. Relationship between T-shirts, Mugs, and memes
Have you ever wondered what could be the relationship between T-shirts, mugs, and memes? The fact is memes go well with T-shirts and Mugs. T-shirts and mugs can be designed with funny memes and printed on them easily. It grabs more attraction and never fails to create a vibration in the market. Many websites customize mugs and T-shirts with the text you mention in a particular font and style. Similarly, you can ask them to print a meme that you select and send it to your home. It's that simple, many meme creators are following this method to earn money. You can also agree with the existing online shops and add their link to your account.
3. Meme-based games
After becoming a successful meme creator, as the next step, you can create meme-based games. Choose a concept that is popular on the internet and turn it into a game. It will be more interesting for users. The popular brands will pay you for promoting their products as ads. Developing an app for your memes is another way to earn money. Apps will take more time to make a hit in the market, but you will get a steady income for your efforts. For example, you can create an excellent spiderman game with the existing spiderman meme template of InVideo for the children and increase the downloads.
4. Affiliated product marketing
If your social media is popular and you want to move to the next step, then you can try affiliate marketing of other people's products. You can use their products in the memes to increase their sales. This type of promotion is well-received in Hollywood for their movies. Similarly, you can post funny themes to promote cosmetics, food products, and much more with your creativity.
5. Sell your memes to popular meme websites
Popular memes and Gifs websites like picturepunches, Reddit, and Fiverr accept memes from the subscribers and pay the specific price whenever their memes are used or shared. It is used as a part of your earning potential. You can also choose a platform that you consider profitable and stick to it. You can also sell your memes to Instagram and earn money.
6. Don't forget meme Etsy shop
You can open a meme Esty shop and start earning money. Though Etsy is a competitive market, you still have more potential to earn money. All you need is to spend more time building your shop and earn more reputation. If you could optimize the SEO of the store, then you will have steady growth in the market.
Conclusion
With the widespread popularity of memes, many new apps are in the play store that help you to create memes in a few seconds. Meme creators have a lot of scope in the current scenario because of little competition and more money. We can see most youngsters are getting into this profession. Social media platforms and the internet are always risky, there is no guarantee that we can continue for long. So you have to update yourself regularly, learn new things to use in the memes, and try to use different meme templates from here for attracting a wide range of audiences.