8 of the Most Beautiful Islands in the World
With their sun, sand and picturesque beauty, many islands all over the world are known for being ideal vacation destinations. Whether you're looking for a romantic getaway for a couple or a fun-filled location for family and friends, there's no question that with a little bit of research, you'll find exactly what you're looking for when it comes to an island vacation.
1. Santorini, Greece
Santorini is a two-town island in the Aegean Sea. There are countless reasons why this place has the reputation as one of the most beautiful, best Greek islands. Santorini welcomes millions of tourists each year.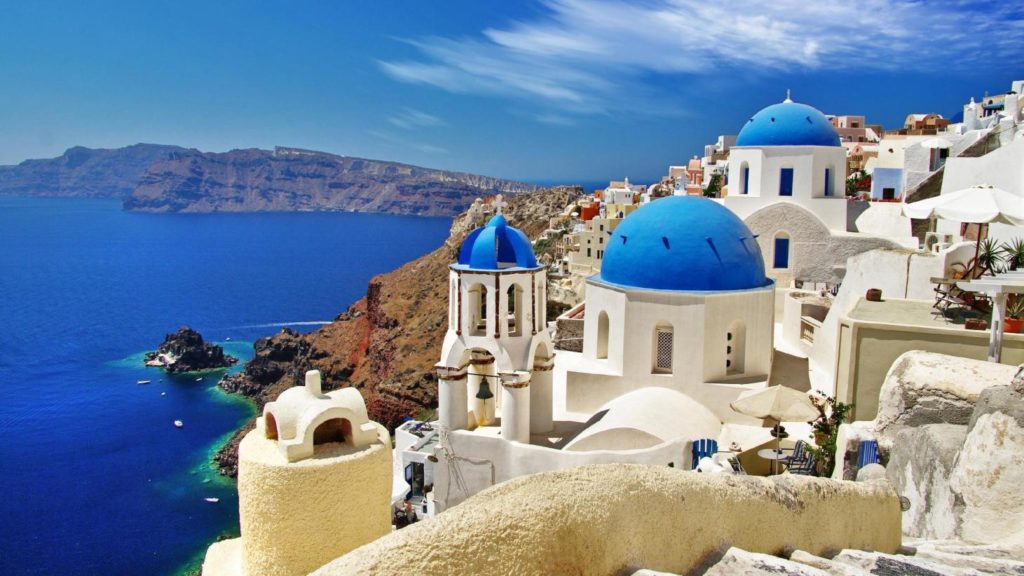 Many of these tourists visit this paradise for its beautiful ocean views, which were created by a volcano that erupted hundreds of years ago. All of the Greek Islands themselves were formed by these volcanoes, which have erupted approximately every 20,000 years.
2. Sicily, Italy
Sicily, located in the Mediterranean Sea, is a highly populated island off the coast of mainland Italy. This area enjoys an incredibly rich history thanks to the large influx of settlers and visitors from all over the world that have graced the shores of this island. Sicily is home to a great deal of volcanic activity as well as plenty of rain.
3. Bali, Indonesia
Bali is a beautiful island that is part of Indonesia. This majority-Hindu island was settled around 2000 BCE by settlers who migrated to the area from modern-day Taiwan. The rich culture of Bali is incredibly diverse, especially religiously and ethnically. With beautiful beaches and lots of traditional, dramatic architecture, this island is an ideal place to spend your vacation.
4. Hawaii Island, USA
The state of Hawaii consists of several different islands, and the biggest of those islands is Hawaii at 4,028 square miles. This large island is home to many different types of landscapes, from beautiful beaches to active volcanoes to lush rainforests. Hawaii is home to Mauna Kea, the tallest mountain in the world, and Ka Lae, the southernmost point in the United States. Tourism is a huge draw to the island and accounts for much of its revenue.
5. St. Lucia
St. Lucia is an island in the Caribbean Sea. This tropical paradise was settled by the French in the 1600s, but it has been inhabited for almost 2,000 years. Tourism is a major contribution to the economy of the island. It is a common port stop for cruise ships, and it is also home to many resorts that are frequented by visitors from all over the world.
6. Aruba
Aruba is a Caribbean Island and part of the Kingdom of the Netherlands. The island has been inhabited for at least 2,000 years, but the first European colonization was Spain in the 1500s. Aside from a brief period in the 1800s, Aruba was under Dutch control until it gained independence in the late 20th century. Today, the island enjoys a booming tourism industry. Visitors to the island enjoy a mild climate, white sandy beaches and a flat island landscape.
7. Galapagos Islands, Ecuador
The Galapagos Islands are located in the Pacific Ocean, west of continental Ecuador. Discovered in the 1500s, these islands are most famous for the number of animals and ocean life that resides here. In the 1960s, the area was designated a national park, and the tourism industry began growing. The island's temperatures are usually mild throughout the year, though the area does experience a rainy season.
8. Seychelles
Seychelles is a group of islands off of the eastern coast of Africa. The country now experiences quite a bit of economic success in many different industries. Seychelles was first inhabited in 1503 and grew due to its geographical position making it an ideal trading post for early explorers. Temperatures are mild and humid throughout the year. Visitors love the culture, cuisine and beaches.
You are sure to enjoy a relaxing, recharging vacation when visiting any of these gorgeous locations.